A few weekends a go I Mr 9 pointed to a chocolate in the display of a cafe, he asked what they were and I told him they were Peanut Clusters, he said "they look nice".  I told him that I would make them at home for him as they are really easy to make.  So this weekend I made them for him and he was over the moon.  They really are easy to make at home and a lot cheaper as well.
These would make a perfect gift for a peanut lover, taking in mind they would need to be kept refrigerated as they will melt like any chocolate would in the heat.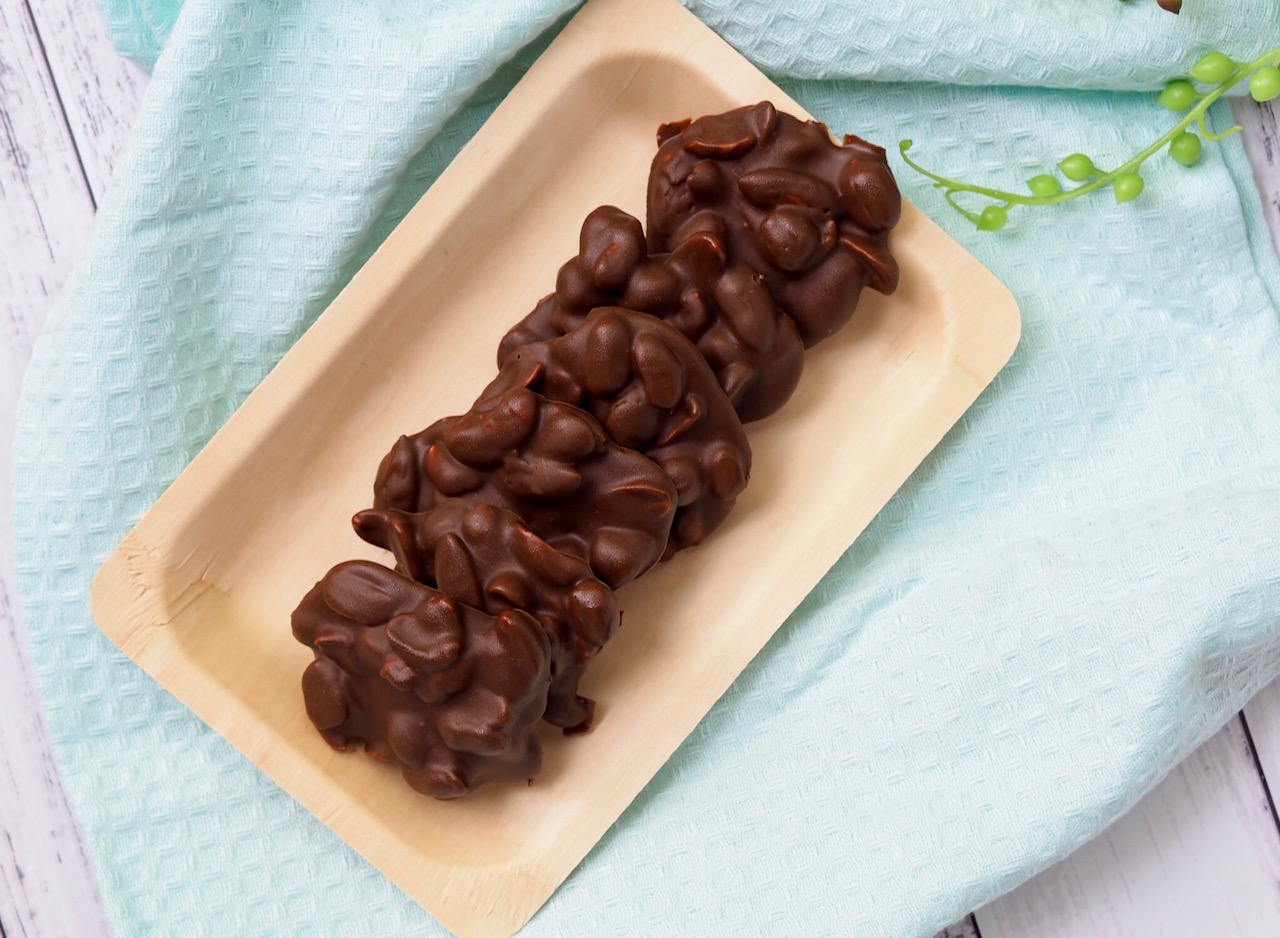 INGREDIENTS
200gm Dark Chocolate (I used Old Gold), broken into pieces
1/4 Cup Smooth Peanut Butter
2 Tbs Coconut Oil
1 1/2 Cups Roasted Salted Mixed Nuts
LET'S PUT IT ALL TOGETHER
Place the chocolate, peanut butter and coconut oil into a glass or ceramic bowl.  Place into the microwave. Set to medium high and 1 minute.  After the 1 minute remove from the microwave and mix.  Continue mixing until the chocolate is melted.  The residual heat in the glass bowl will help the remaining chocolate melt.  If needed return to the microwave for 30 seconds on medium high and mix.
Add the peanuts and mix through.
Spoon onto a lined baking tray to form circular clusters.  Place into the fridge to set for a minimum of 1 hour.
Makes 12 – 15
Store in the fridge in an air-tight container.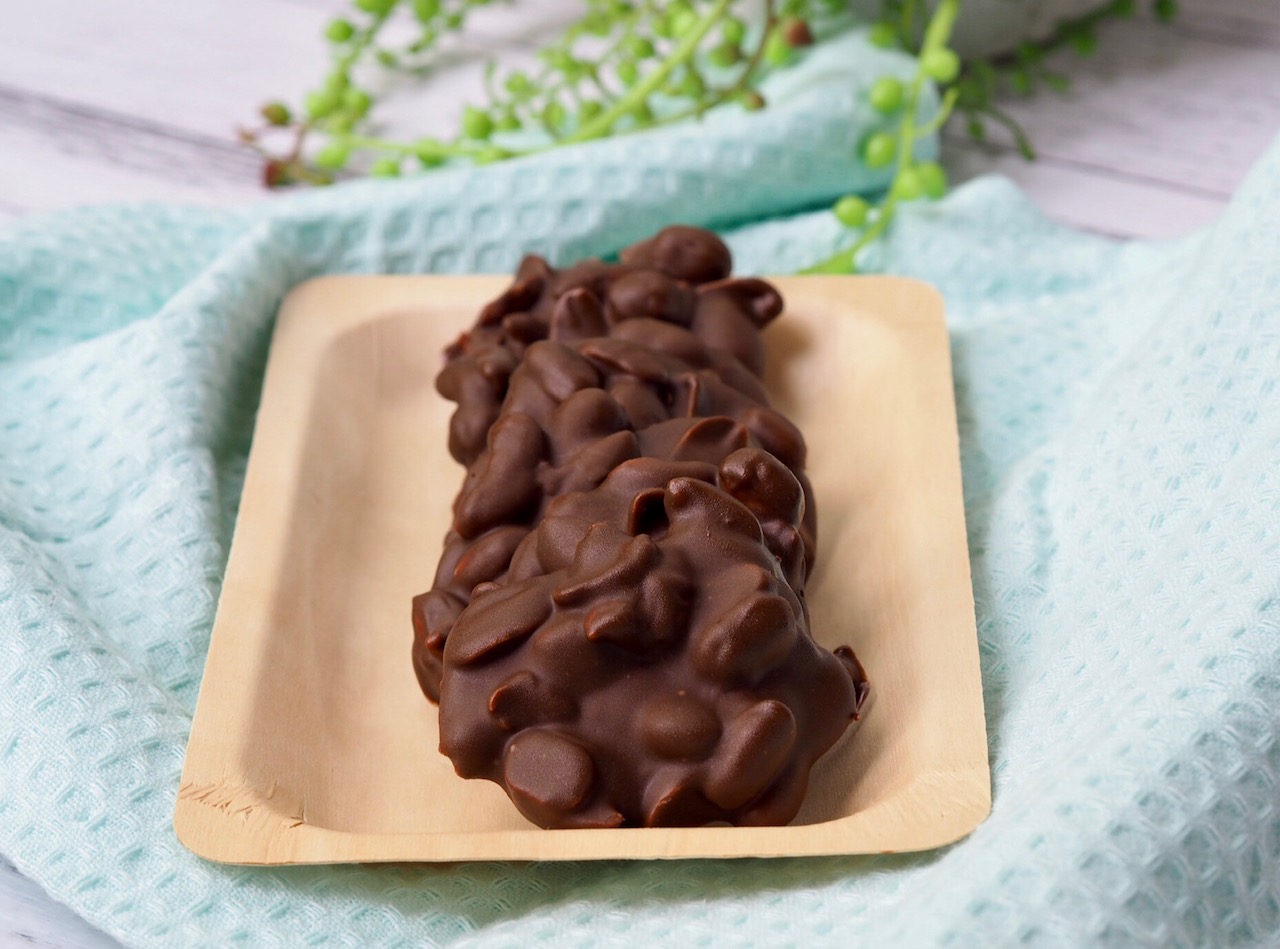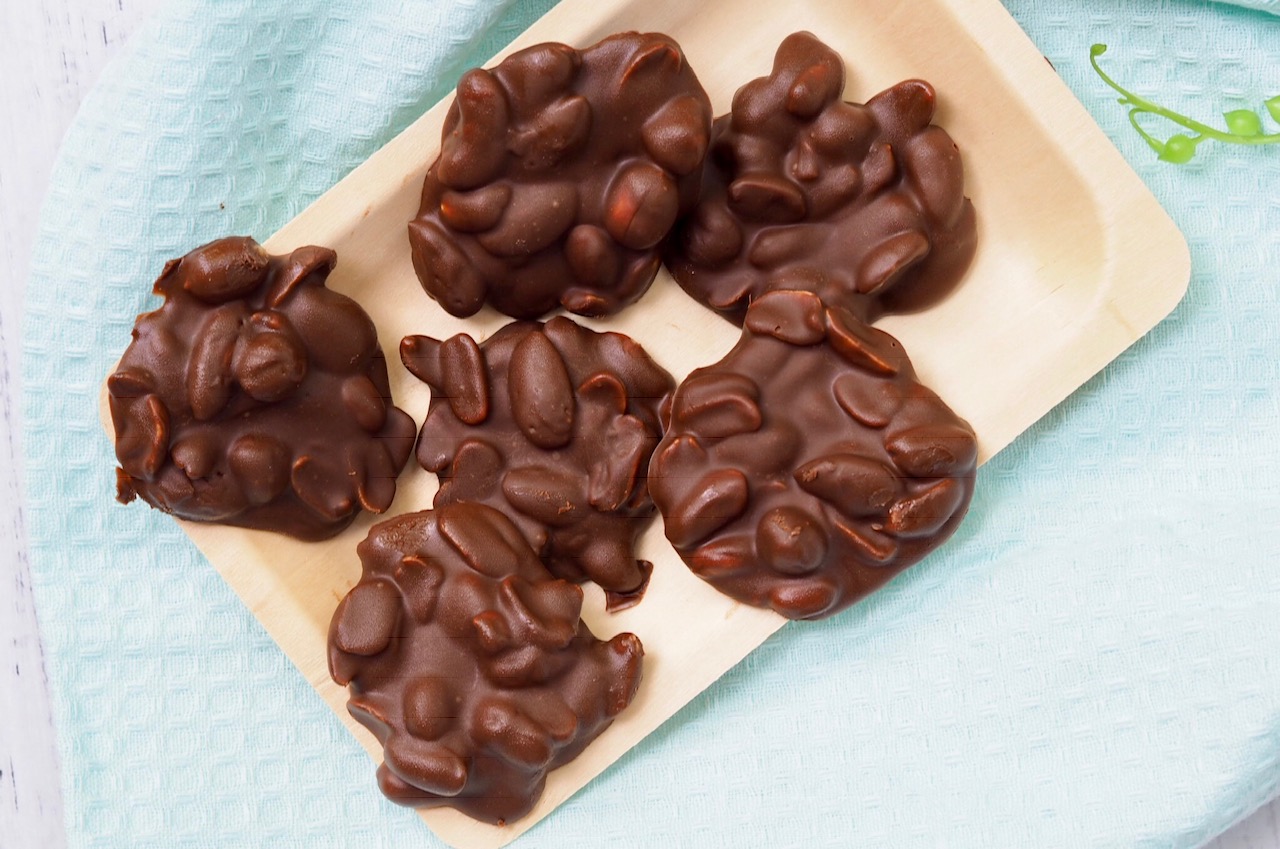 (Visited 2,149 times, 5 visits today)