Spoil yourself this festive season with D'Orsogna's new Apple & Cinnamon Shortcut bacon! Coated with a delectable apple sauce and crushed cinnamon glaze, this bacon is a tasty treat for all the family to enjoy. Fantastic in your Christmas breakfast, quiche, or any meal. Available exclusively at the Woolworths Deli in a bulk size (about 1.6kg) or sliced at your request.
When you buy it in bulk you can slice it too your desired thickness making this a must for bacon lovers.
We recommend that you cook this bacon rashers in the oven or fry pan on low heat and monitor closely to avoid burning.  I'm going to show you how to bake your bacon to get crispy edges and tender middles.
HOW TO BAKE APPLE AND CINNAMON BACON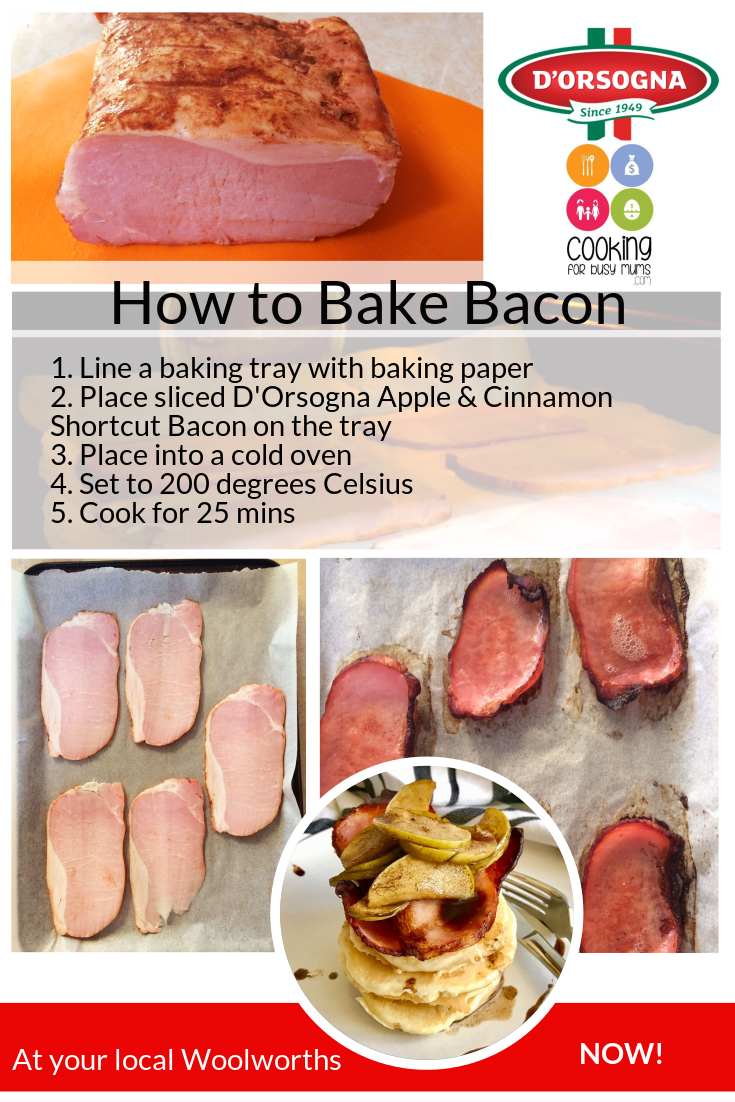 I topped my pancake stack high with the baked D'Orsogna Apple and Cinnamon Bacon and complimented them with stewed apples with a dash of cinnamon…."Everything is Better with Bacon."

(Visited 684 times, 8 visits today)