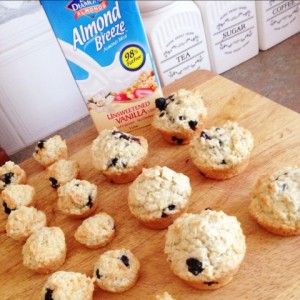 In my household we are fortunate not to have any food allergies to be concerned about, however I know that many of you face food allergies on a daily basis. I used to cook a lot with Nuttelex but for some reason I had completely forgot about it. Nuttelex is such a great alternative to margarine and butter as it is DAIRY, MILK & LACTOSE FREE; SUCROSE & EGG FREE; NUT OIL FREE;GLUTEN FREE (there's no wheat, no rye, no barley or malt) and it's TOTALLY YEAST FREE. Click here for more information.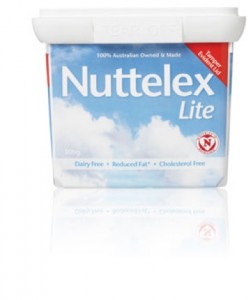 The second dairy free ingredient in the muffin is Almond Breeze Almond Milk. I have been enjoying this milk in my coffee and cereal for the past 7 months as normal milk when consumed by the cup full would always make my stomach feel bloated and generally blurgh. Almond Milk has been such a great alternative and it also tastes great and is better for you. A new flavour was launched last week Unsweetened Almond Milk with Natural Vanilla – the vanilla flavour makes for a yummy vanilla coffee and is noticeably tasty in these muffins. Find out more here.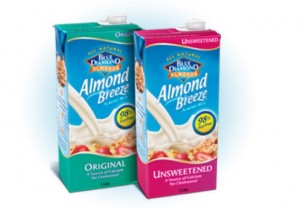 These two perfect alternative ingredients led me to tweaking my basic muffin recipe to make it dairy free for any of my readers that can't have dairy. These muffins are perfect to freeze as well, making them convenient for taking to work or school each day.
INGREDIENTS
2 Cups Self Raising Flour
1/4 Cup Low Fat Nuttelex, melted
1 Cup Almond Breeze Unsweetened Vanilla Almond Milk
1/2 Cup Raw Sugar
1 Cup Blueberries, fresh or frozen
LET'S PUT IT ALTOGETHER
1. Place all ingredients except the blueberries into a large bowl and mix until just combined.
2. Fold through the blueberries. Divide the mixture into a greased 12 hole muffin pan.
3. Bake in a 180 degree Celcius oven for 15-20 minutes or until lightly golden and they bounce back when touched.
Makes 12-16 muffins
Freezer Friendly: Place into individual zip lock bags and freeze for up to 3 months.
Store in a air proof container in the fridge for up to 5 days.
This is NOT a sponsored post I just wanted to share two great alternative products that I have been enjoying.

(Visited 1,422 times, 23 visits today)