We all know that we should add more fish into our diet, but it can be one of the tricky meats in incorporate into family meals.
We are very lucky that hubby and father -in-law love fishing so we are never in short supply of fresh fish. In the past 8 years I haven't actually had to buy fish (more like the first time I bought home fish when I first met my hubby he cracked it declared that I was never to buy fish again as he will catch it). So that was that and I have never but fish in my trolley again.
Back to the recipe. This fish pasta dish is easy, full of flavour (and not really the fishy kind) and a great weeknight meal. It is also packed full of the goodness you get from eating fish.
INGREDIENTS
6 Serves of Fish, skinned and deboned. Try and catch your own local fish, visit your fish shop or if you have to go frozen – Basa fillets are a great option.
2 Rashers Bacon, rind removed and diced.
1/2 Cup Broccoli flowerettes, cut into small pieces
1 Tbs Minced Garlic
2 Cups Chicken or Fish Stock
2 Tbs Plain Flour
1/2 Cup Light Sour Cream
1/2 Box Barilla Orecchiette Pasta
Salt and Pepper to taste
Olive oil
LETS PUT IT ALL TOGETHER
1.Put a large pot of water on for the pasta. Once on the boil add the pasta and then begin cooking the fish and sauce.
2. In a fry pan over a medium heat add the minced garlic, splash olive oil and bacon pieces. Cook until the bacon starts to soften, stirring regularly.
3. Add the plain flour and mix through, cooking for about 1 minute.
4. Add the stock 1 cup at a time, stirring after each addition and then reduce to a simmer.
5. Add the fish (cut into bite sized pieces) to the pan and cook on each side for 1 minute.
6. Add the sour cream and salt and pepper to taste. Gently stir through.
7. Your pasta should now be cooked. Drain and serve on to plates. Top with the creamy fish and sauce.

Serves 4
Great for leftovers.
Store in an airtight container in the fridge for up to 3 days.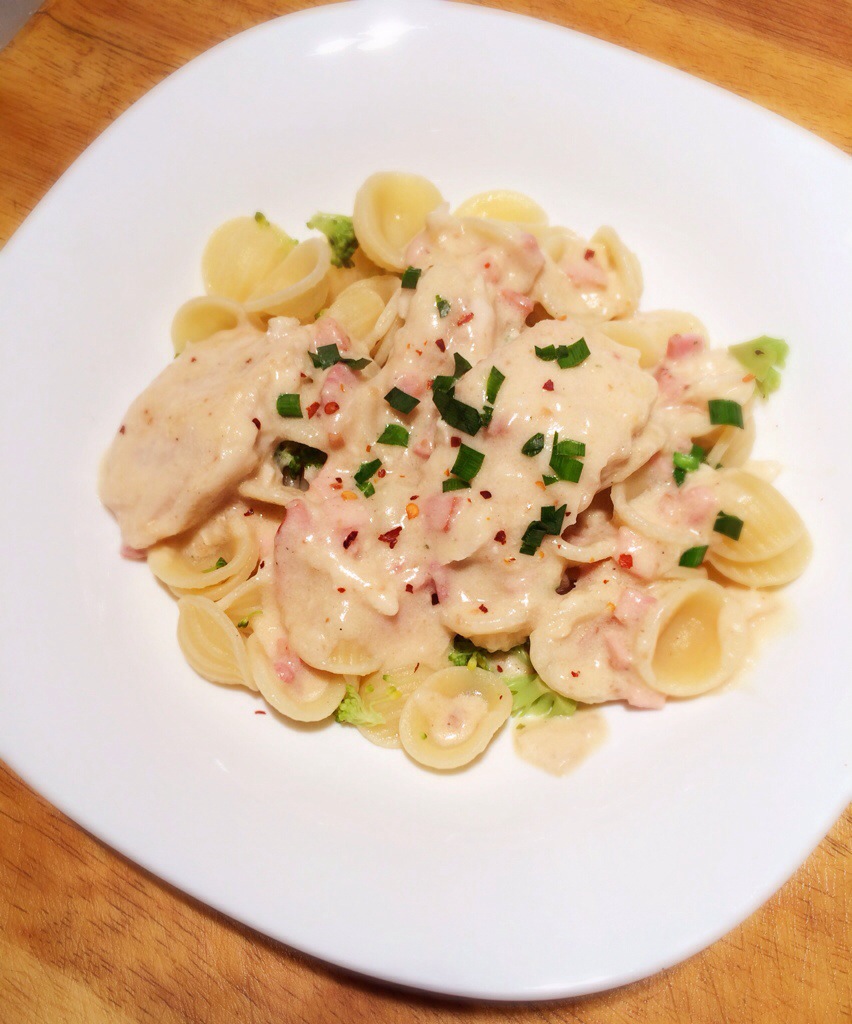 (Visited 1,739 times, 3 visits today)