Today was the first day of my cook off trip with Gourmet Garden Herbs & Spices. We are staying in Noosa and enjoying all that is great in this region.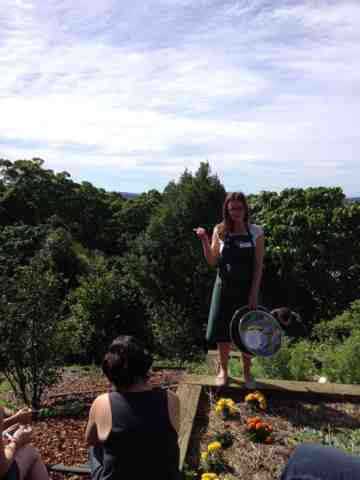 Our expedition today was to Freestyle Escape in the Sunshine Coast Hinterland where we had the opportunity to cook our lunch based from 4 Ingredients first book they ever published in collaboration with Gourmet Garden.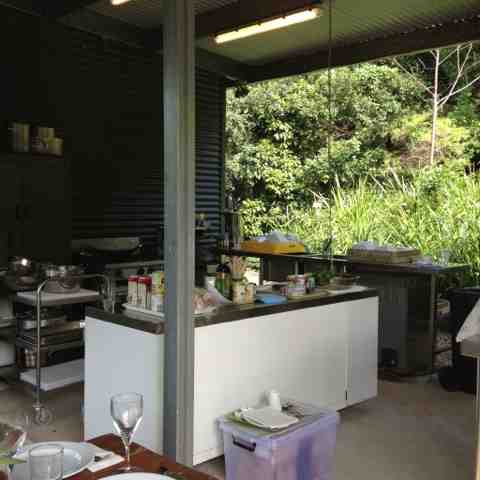 We were treated to the likes of a Trio of dips, salads, spicy chicken wings, chorizo and prawn skewers, tasty beef strips and to finish off an amazing Chocolate Mousse made without any dairy, this was the dish myself and Anne from Dimesblissity created.
I was lucky enough to score the recipe for you so you can create this in your own home.
INGREDIENTS
2 Avocados
1 Overripe Banana
1/2 Cup Maple Syrup
1 Cup Cacao
Simply place all ingredients in a blender or food processor and process until silky smooth.
Spoon into individual serving bowls and finish off with fresh berries and an extra drizzle of Maple Syrup.
There is no need to refrigerate before serving you can eat straight away, however today they were placed in the fridge for approx 1 hour before we ate them and the Cacao had infused with the avocado and banana beautifully and tasted more combined then our taste test after making.
I had to share this recipe with you as it is so quick and easy to prepare and looks impressive too.
I should note, don't expect the sweetness and "chocolatiness" of your standard chocolate mousse it is a healthier raw version of a normally naughty dessert.
I will be trying this recipe out of my two boys when I get home to see if it goes down well, will let you know how I go.
What 4 Ingredient recipes do you love?

(Visited 410 times, 5 visits today)