I normally cook my Sunday roast on the BBQ but this weekend we were out of gas and it was way to cold to be going outside so I decided to give it a go in the pressure cooker.  Cooking the pork in the pressure cooker was a two step process as I wanted to still have crackling so here is what I did.
It may look like a little extra work but it was actually quite easy to do and the meat comes out deliciously tender and juicy.
I am using a pork should just over 2kg in weight.
I bought a should of pork and removed the netting.  This then unrolled the pork.
Using a good sharp knife I separated the skin and fat layer from the meat.  I placed the skin on a baking tray and drizzled on some olive oil and sprinkled on lots of salt.  This went straight into a 200 degree Celsius oven to crisp up.
I placed the pork meat into the pressure cooked with 2 cups of beef stock.  I seasoned the pork with salt and pepper and then set the pork to pressure cook on the roast function which is about 30-40 minutes.  During this time the pork skin is cooking in the oven.
Once the pressure cooker has finished I vented out the steam under my range hood so the steam gets away.  The pork will be cooked and tender.
Place the pork into an oven safe dish.
To the liquid in the pressure cooker, add gravy powder.  I make a past first using about 3 tbs of gravy powder mixed through the liquid.  Pour this over the pork in the dish.
Add some frozen mixed vegetables and place into the oven with the pork skin to cook for 30 minutes or until the vegetables are cooked through.
Serve with mashed potato if you like.
The remaining pork can be used to make pulled pork to go on buns or cut up and used in another dish like sweet and sour pork that week.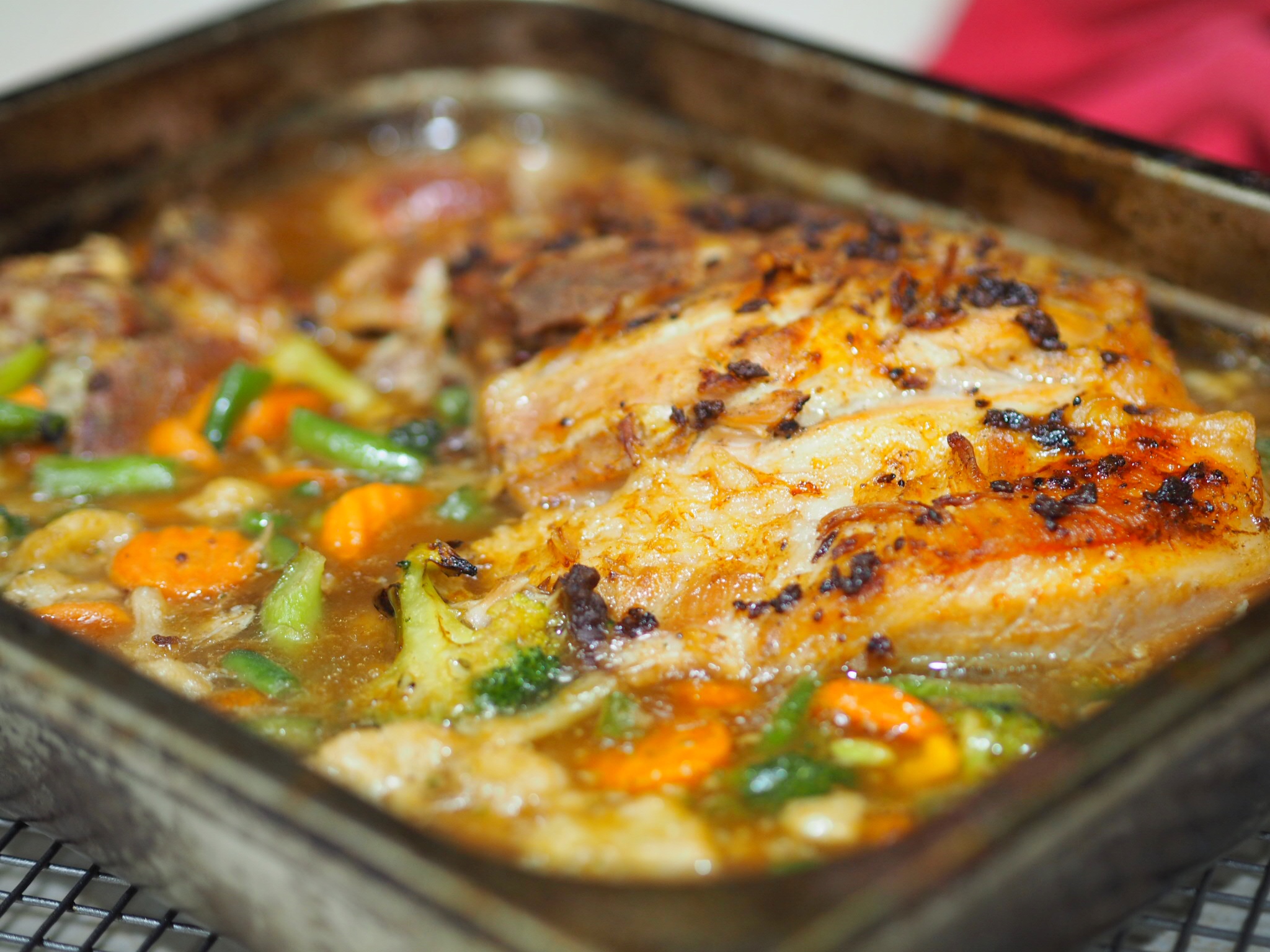 (Visited 5,402 times, 203 visits today)