This Chocolate Berry Tower Cake is a complete cheats dessert.  It looks very impressive, tastes delicious but it is very easy to make.  I have used packet Chocolate Mud Cake Mix in this recipe to keep it simple and because they last that little bit better which makes it perfect for cooking the cake the day before you serve it.  Also Nutella features heavily in this recipe – yum,yum yum.
INGREDIENTS
Serves 12 | Prep 10 Mins | Cook 30 Mins
2 Packets of Chocolate Mud Cake Mix
300ml Thickened Cream
1 Small Jar Chocolate Spread
1 Flake Chocolate Bar
1 Punnet Fresh Raspberries
1 Punnet Fresh Blueberries
LETS PUT IT ALL TOGETHER
1. Make the cake according to the packet instructions (1 packet at a time), divide into two 20cm x 4cm cake tins. Repeat for second packet. Allow the cakes to cool completely before decorating.
2. Whip the cream and then begin assembling. One cake, spread with chocolate spread, layer with cream and add blueberries around the edge. Repeat another three times, finishing with fresh raspberries and flake crumbled on top.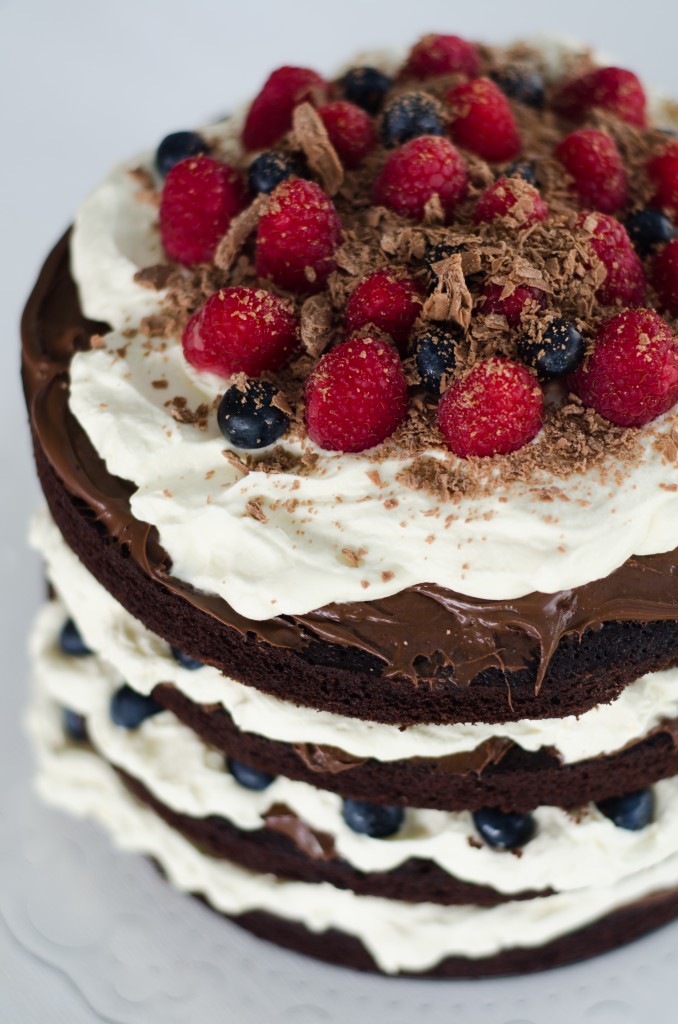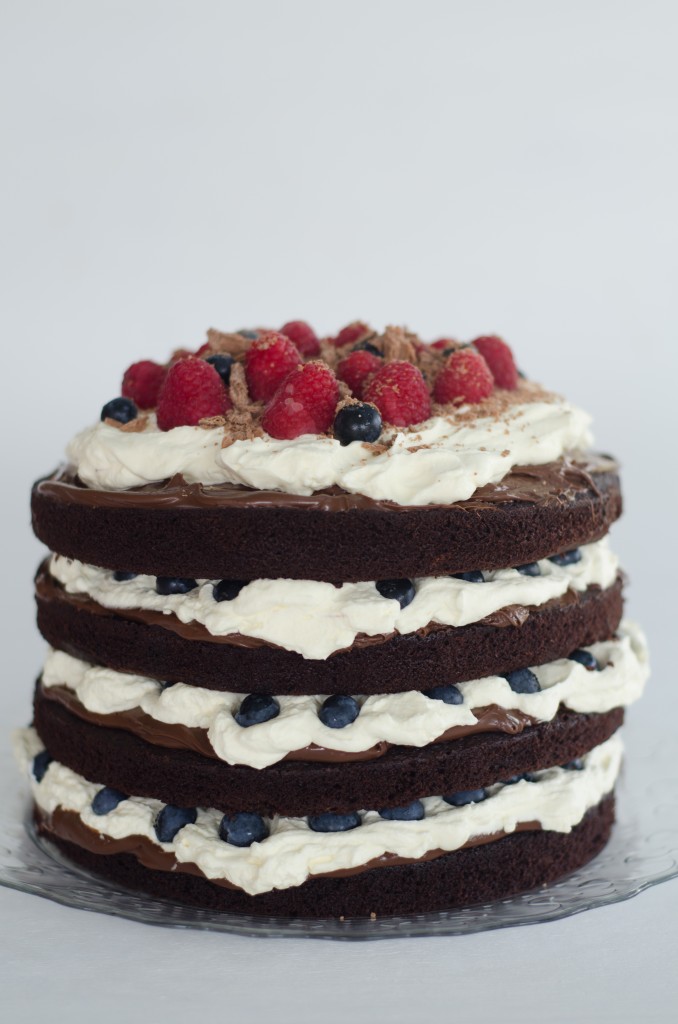 This recipe is from my free EBOOK Entertain with Cooking For Busy Mums & D'Orsogna – download your copy today and access 16 Recipes for the holiday season.
[sdm_download id="6151″ fancy="0″]

(Visited 1,173 times, 6 visits today)