Slices have been a hit for the lunchboxes in our house and they have been a hit with me.  They are super easy to make and no fussing around, simply slice once cooked and eat.
This Choc Chip Slice recipe has a delicious caramel undertone with the choc chips sprinkled on top.  Being such a versatile mix you could sprinkle with seeds, nuts, coconut, white choc chip, sultanas etc experiment with different toppings each week to keep things interesting.
INGREDIENTS
125gm Butter, melted
3/4 Cup Brown Sugar
1 Egg
1 Cup Plain Flour
1/2 Tsp Baking Powder
1/4 Tsp Bicarbonate Soda
Pinch Salt
1 Tsp Vanilla Essence
3/4 Cup Choc Chips
LETS PUT IT ALL TOGETHER
1. In a medium mixing bowl add the melted butter, brown sugar, egg and vanilla essence.  Mix well to form a smooth caramel texture batter.

2. Add the remaining dry ingredients (except the choc chips) and mix well.
3. Pour into a lined square (20cm x 20cm) baking dish. Sprinkle with the choc chips and bake in a 18o degree celcius oven for 15-20 minutes or until golden and it bounces back when touched.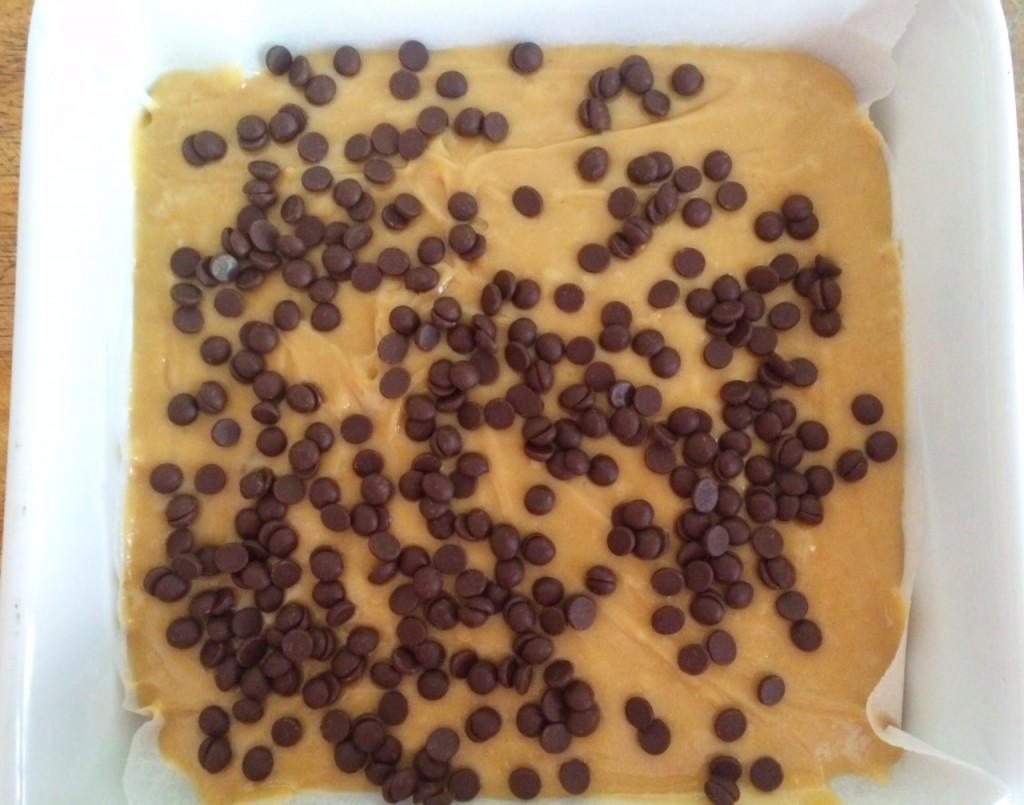 4.  Allow to cool slightly then lift the baking paper out with the slice, place on a bench and cut into slices.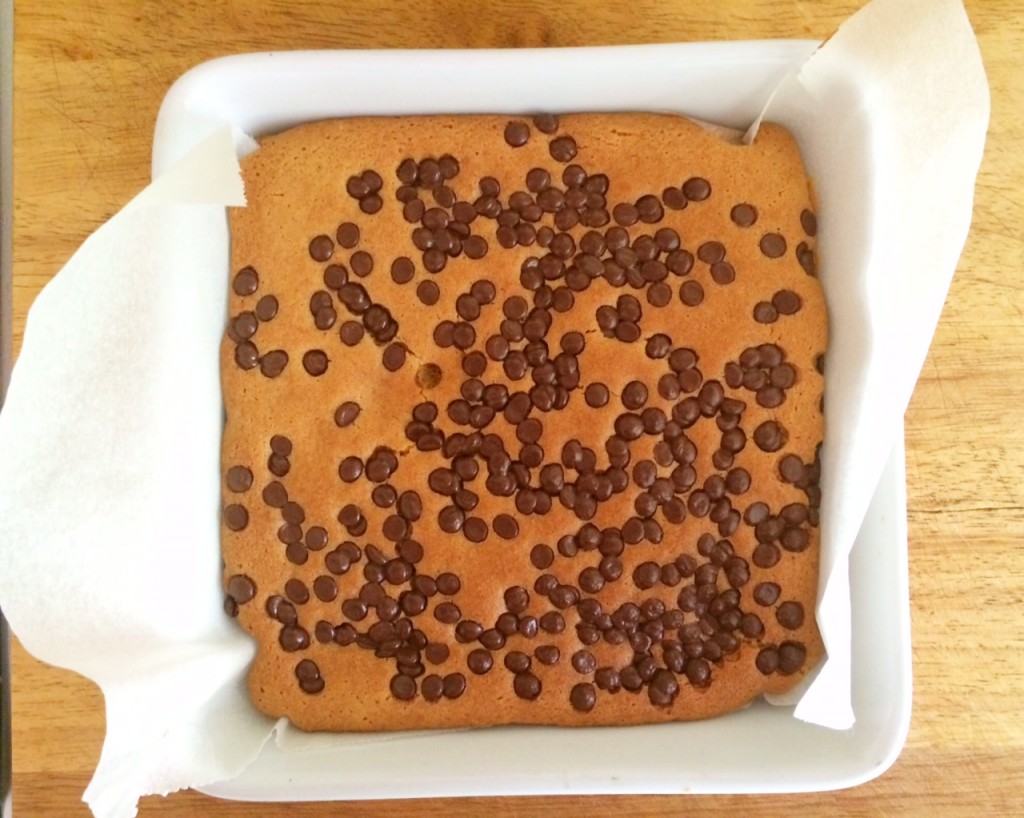 Makes 16 slices
Store in an air tight container on the bench for up to 5 days.
Freezer friendly: Place slices into zip lock bags and freeze for up to 3 months.

(Visited 24,495 times, 302 visits today)