Today I had a little 3.5 yr old screaming to do cooking, he wanted to mix and he wanted pancakes.  We had made pancakes twice in the past week already.  I decided we would make pikelets, nearly the same thing just smaller and fluffier.  I didn't have any eggs left, but I did have two egg whites I had leftover from the weekend so I went with it.
To my amazement they turned out to be the fluffiest pikelets I had ever made so I knew I had to share the recipe with you.
Pikelets are perfect for afternoon tea, school lunch boxes – anytime really.
INGREDIENTS
1 Cup Self Raising Flour
1 Tbs Raw Sugar
2 Egg Whites
200ml Milk
1 Tsp Vanilla Essence
Choc Chips
Butter for cooking
LETS PUT IT ALL TOGETHER
1. In a small bowl add all the ingredients, mix well with a whisk for a good minute.
2. Place a non stick fry pan on the stove and heat to a medium heat. You can use a little butter if you don't have a non stick fry pan.
3. Place tablespoon amounts onto the heated frypan. Once the first side is cooked (it will form bubbles, sprinkle with some choc chips) then flip and cook for 30 seconds. Repeat until all the batter is used.
Note: The choc chips can be left out to make plain pikelets.
Makes approx 15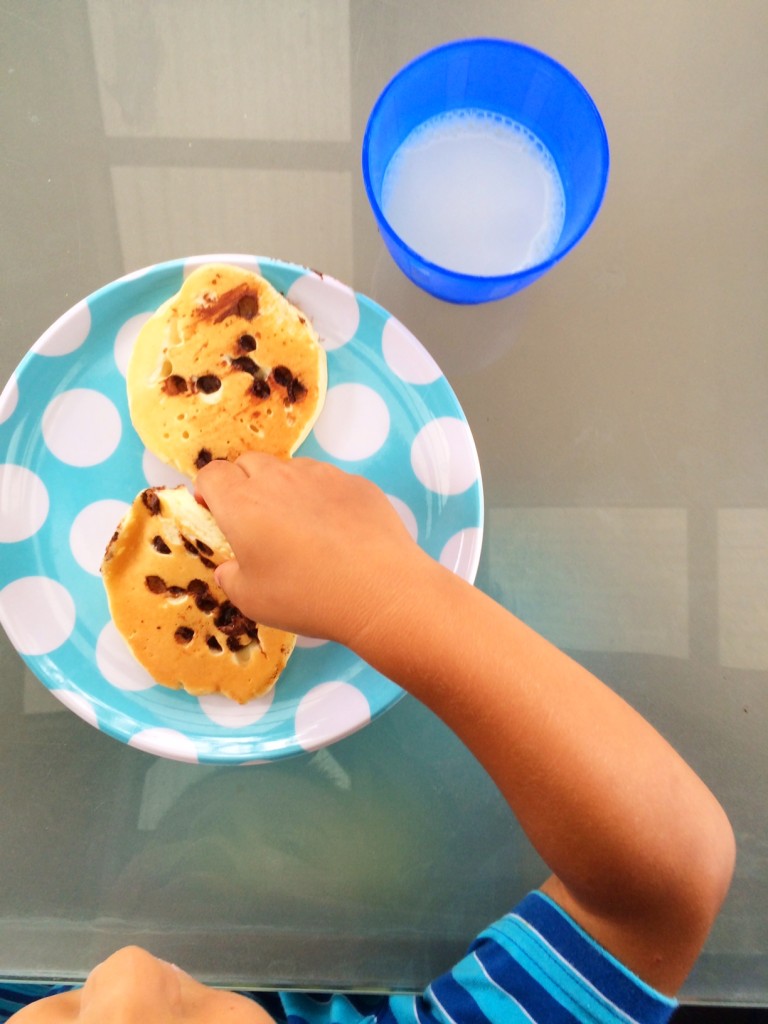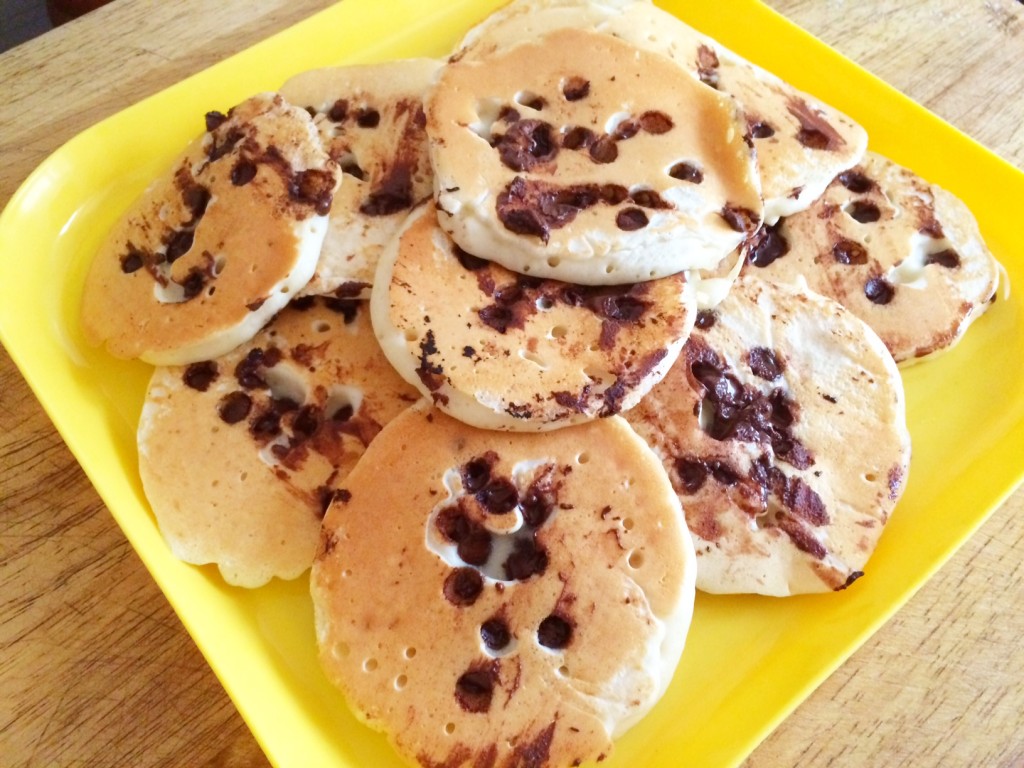 (Visited 3,152 times, 13 visits today)