After I made the Chewy Choc Chip Cookies I had leftover choc chips, so what else could I make but choc chip muffins of course.  Another back to basics classic.  You could can swap the choc chips for other favourites such as frozen berries, white chocolate, sultanas etc.
Whip up a batch in under 5 minutes and enjoy them within 30 minutes.  They are freezer friendly and absolutely delicious (you will have to cover them up as they cool as little hands may grab one).
INGREDIENTS
2 1/2 Cups Self Raising Flour
1/2 Cup Caster Sugar
1 Cup Choc Chips
2 Tbs Melted Butter (or coconut oil)
1 1/4 Cups Milk
1 Egg
1 Tsp Vanilla Essence
LETS PUT IT ALL TOGETHER
1. In a large bowl place the flour, sugar, and choc chips. Mix to combine.
2. In a jug measure the milk then add the vanilla essence, egg and melted butter (or coconut oil).  Whisk to combine.
3. Pour the wet mix into the dry ingredients and mix with a spoon until just combined.
4. Divide the mixture into 12 lined muffin cases and bake in a 180 degree celicus oven for 20 minutes or until lightly golden and they bounce back when touched.
Allow to cool.
Makes 12
Freezer friendly: Once cooled store in zip lock bags for up to 3 months.
Fridge Storage: Store in an airtight container in the fridge fro up to 7 days.  You will need to reheat in the microwave for approx 10 seconds before eating.
Bench Storage: Store in an airtight container on the bench for up to 3 days.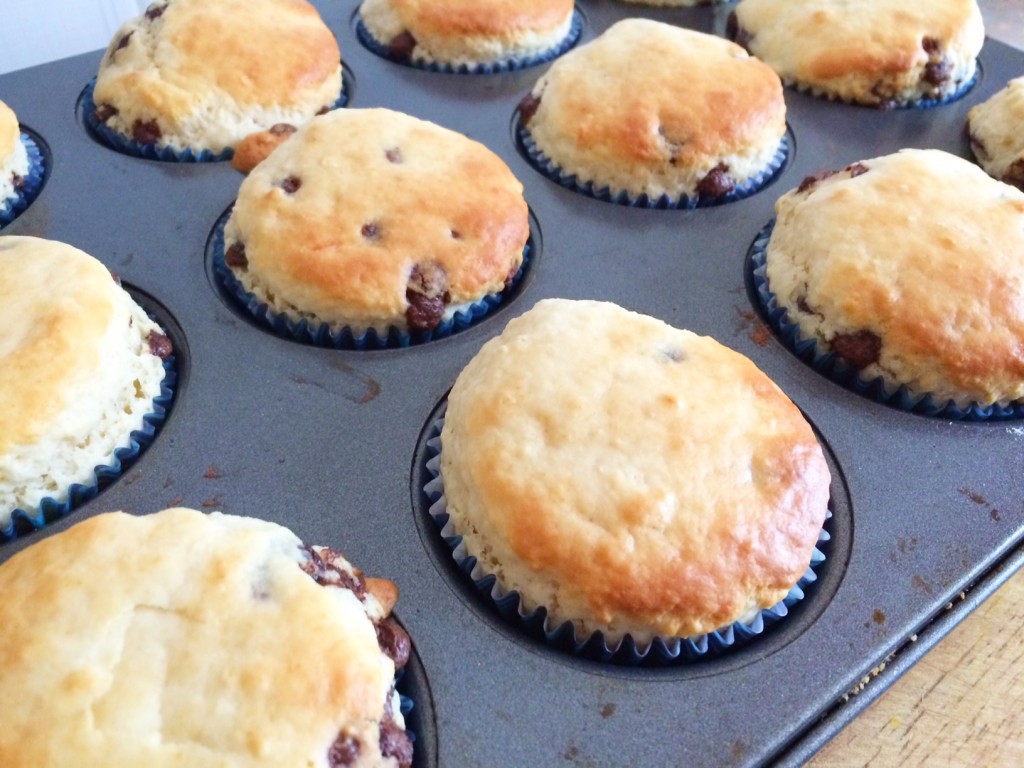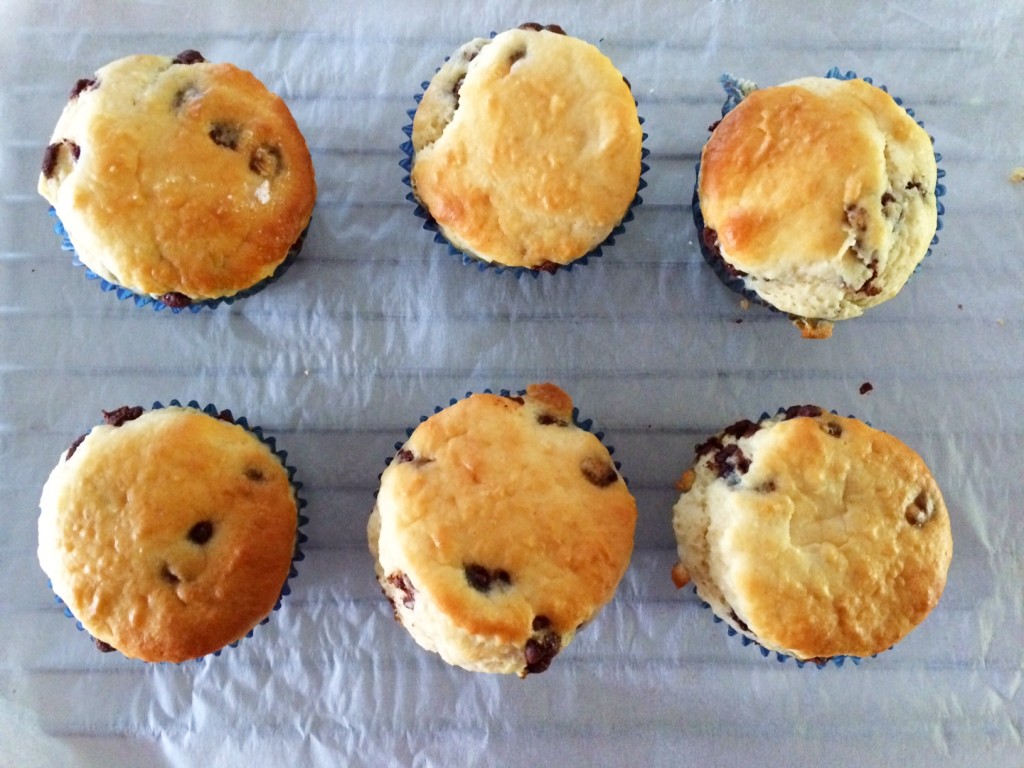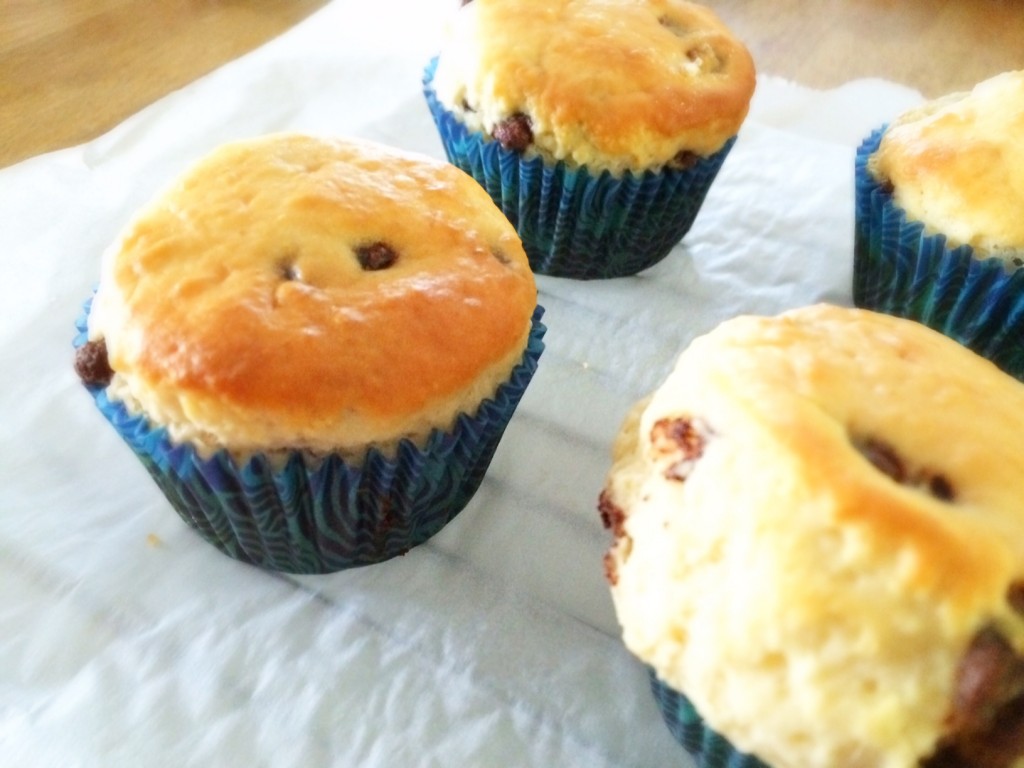 (Visited 7,704 times, 7 visits today)