On a Friday night we have a fun dinner which is also referred to as Fakeaway – we make a version of takeaway at home.  Chinese is up there as one of our favourite takeaway meals but the price tag that goes along with said Chinese takeaway is not my favourite.
Last Friday night I made a homemade version of Chinese Chicken and Cashew, I made enough to make sure we had leftovers as well for the next day because Chinese takeaway always tastes better the next day, right?
I am using the same technique I sued in my Beef and Broccoli Stir Fry and that is letting the meat sit in bicarbonate soda before marinating and cooking.  This technique will give you the same meat texture you get when you buy Chinese takeaway.
I bulked the dish up with vegies of choice – these were baby spear corn, carrot and broccoli but you can swap for your favourites.  If you have family members that are not nut fans or can't eat them then simply leave them out and sprinkle over the dishes that can have them – easy.
INGREDIENTS
2 Large Chicken Breasts, sliced into 3cm pieces
3 Tsp Bicarbonate Soda
Sauce
3 Tbs Soy Sauce
3 Tbs Oyster Sauce
3 Tsp Sesame Oil
Sprinkling of pepper
For Cooking
2 Tbs Cornflour
1/4 Cup Water
1 Tbs Coconut Oil (or other oil of choice)
2 Tbs Minced Garlic
1/2 Onion, sliced
1 Can Baby Corn Spears, drained and rinsed
1 Carrot, sliced
1 Small head Broccoli, cut
1 Cup Cashews, unroasted an unsalted (these are in the Dried fruit and nut section)
LET'S PUT IT ALL TOGETHER
1. In a large glass bowl place the sliced chicken and sprinkle over the bicarbonate soda, mix through to coat well.  Leave in the fridge for about 20 minutes.  While waiting on the chicken, mix together the sauce ingredients and cut up your vegetables.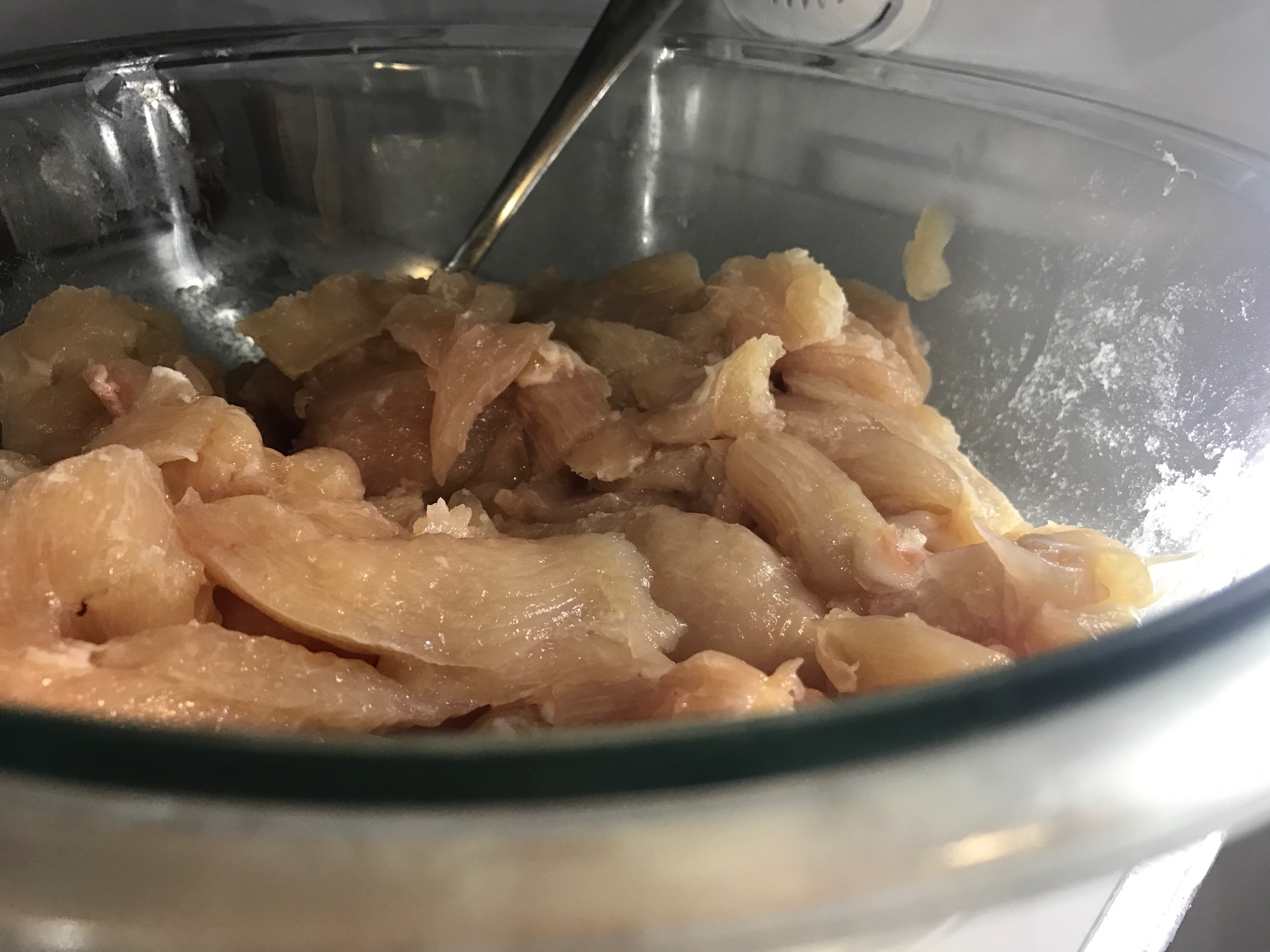 2. After 20 minutes remove the chicken from the fridge and rinse the bicarbonate soda off.  Drain any excess water.  Pour the sauce over the chicken and mix well.  Leave to marinate for 30 minutes.
3. In a large non-stick fry pan over a high heat add the coconut oil, garlic and onion followed by the chicken.  When cooking the chicken use a spoon that has slits in it so you only get the chicken and not too much sauce.  Cook in small batches so you don't loose heat in your fry pan.  Once all the chicken is cooked push to one side of the fry pan and add the vegetables.  Cook for a minute or two before mix through the chicken.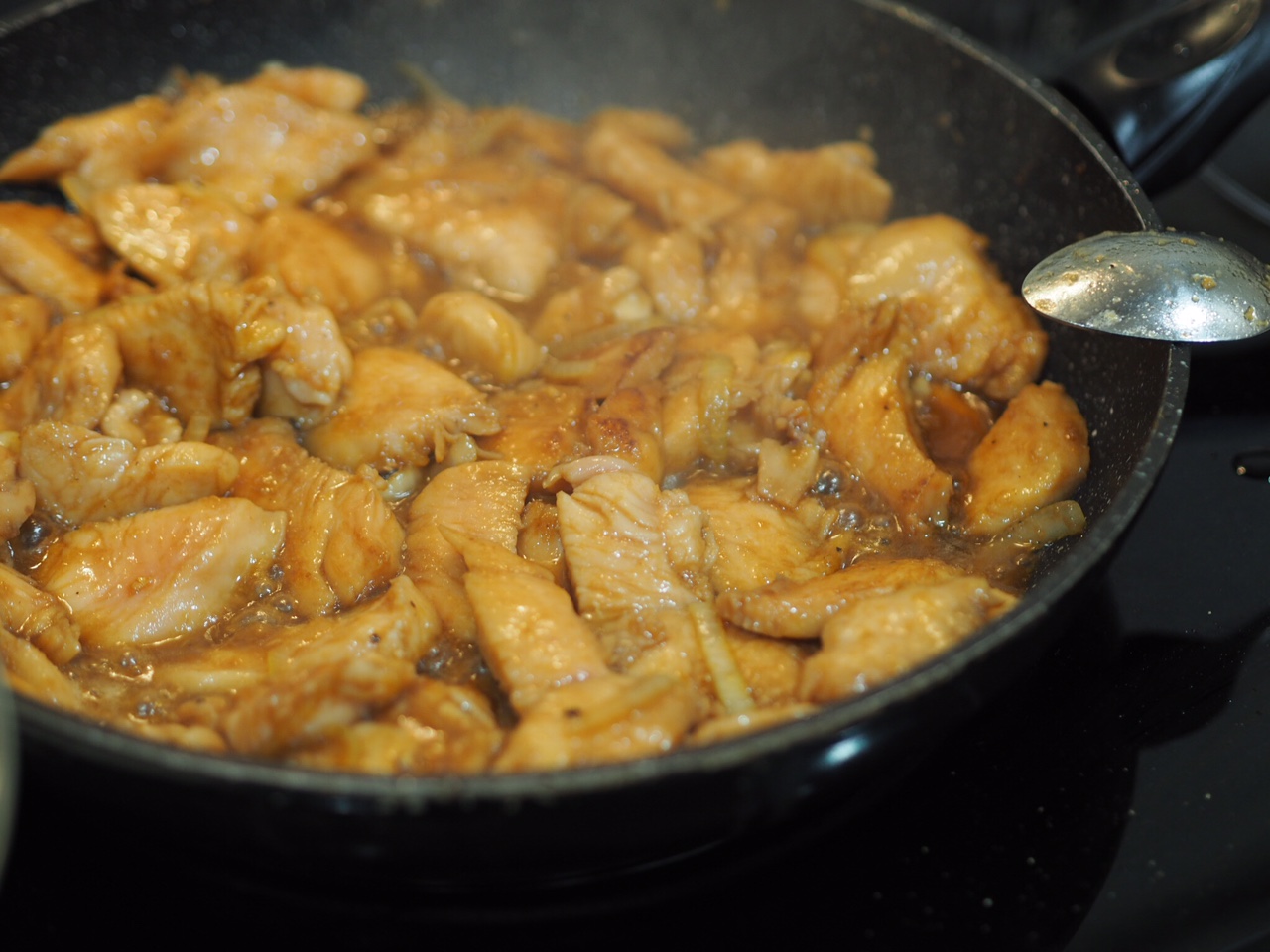 4. Add the water and cornflour to the remaining sauce in the bowl and mix well.  Pour over the chicken and vegetables and continue to cook until the sauce thickens.  Add the cashews and stir through.
Remove from the heat and serve with rice or noodles.
Serves 4-6
Store leftovers in the fridge for up to 3 days.
Freezer friendly – place into zip lock bags or freezer proof containers and freeze for up to 3 months.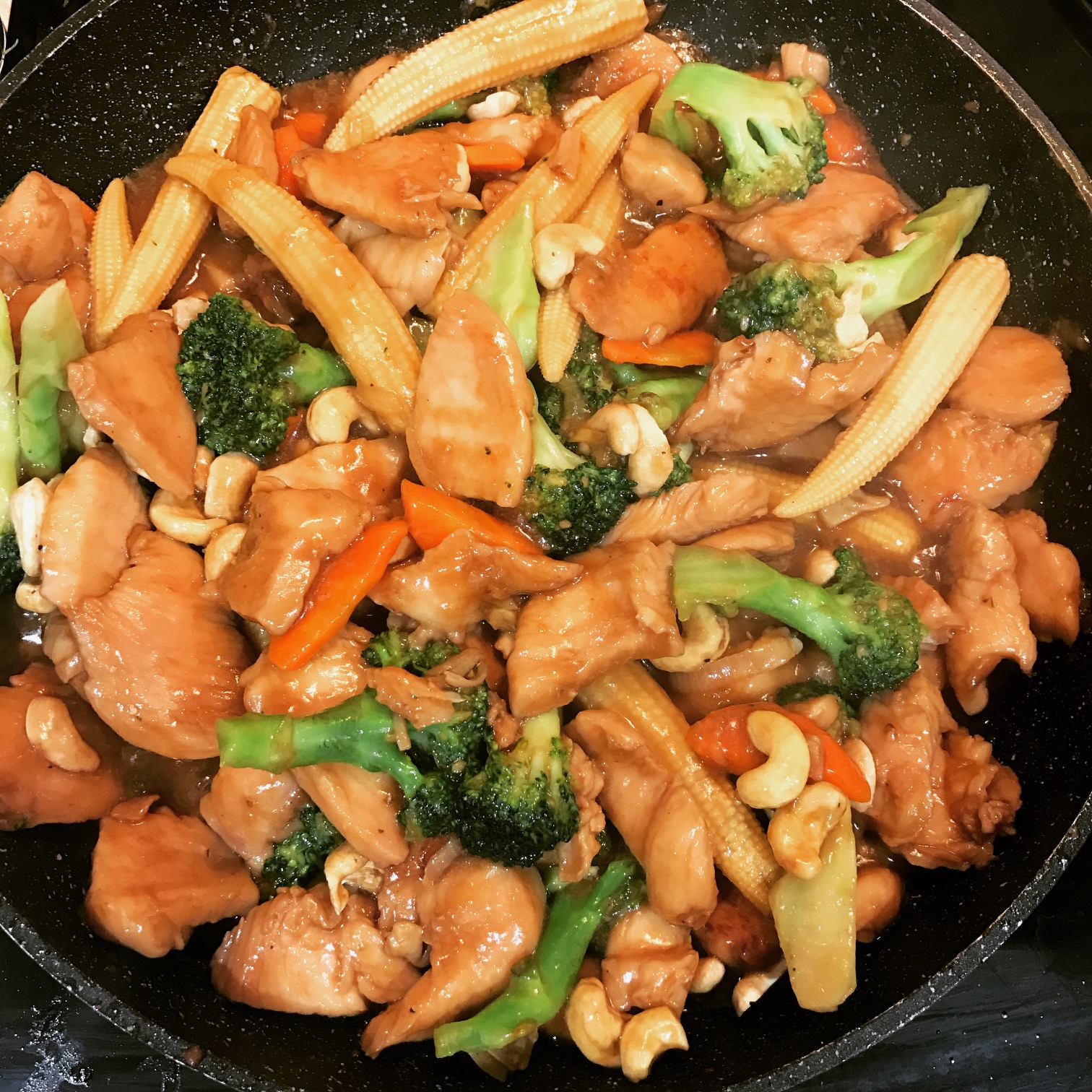 (Visited 41,827 times, 49 visits today)