This Chicken Cordon Bleu Lasagna is absolutely delicious. It is filling, tasty and best of all there will be leftovers.  I am using D'Orsogna's new ham flavour Jarrah Honey to bring out the flavour even more in this meal.
The white sauce in this lasagna is something else, it is thick and creamy and super tasty, I could quite easily lick the saucepan clean.
For the next month, each time you purchase D'Orsogna Jarrah Honey Ham off the bone from the Woolworths Deli Counter you can enter to go into the draw to win 1 of 100 Breville Jaffle Makers. Keep your receipt and enter here.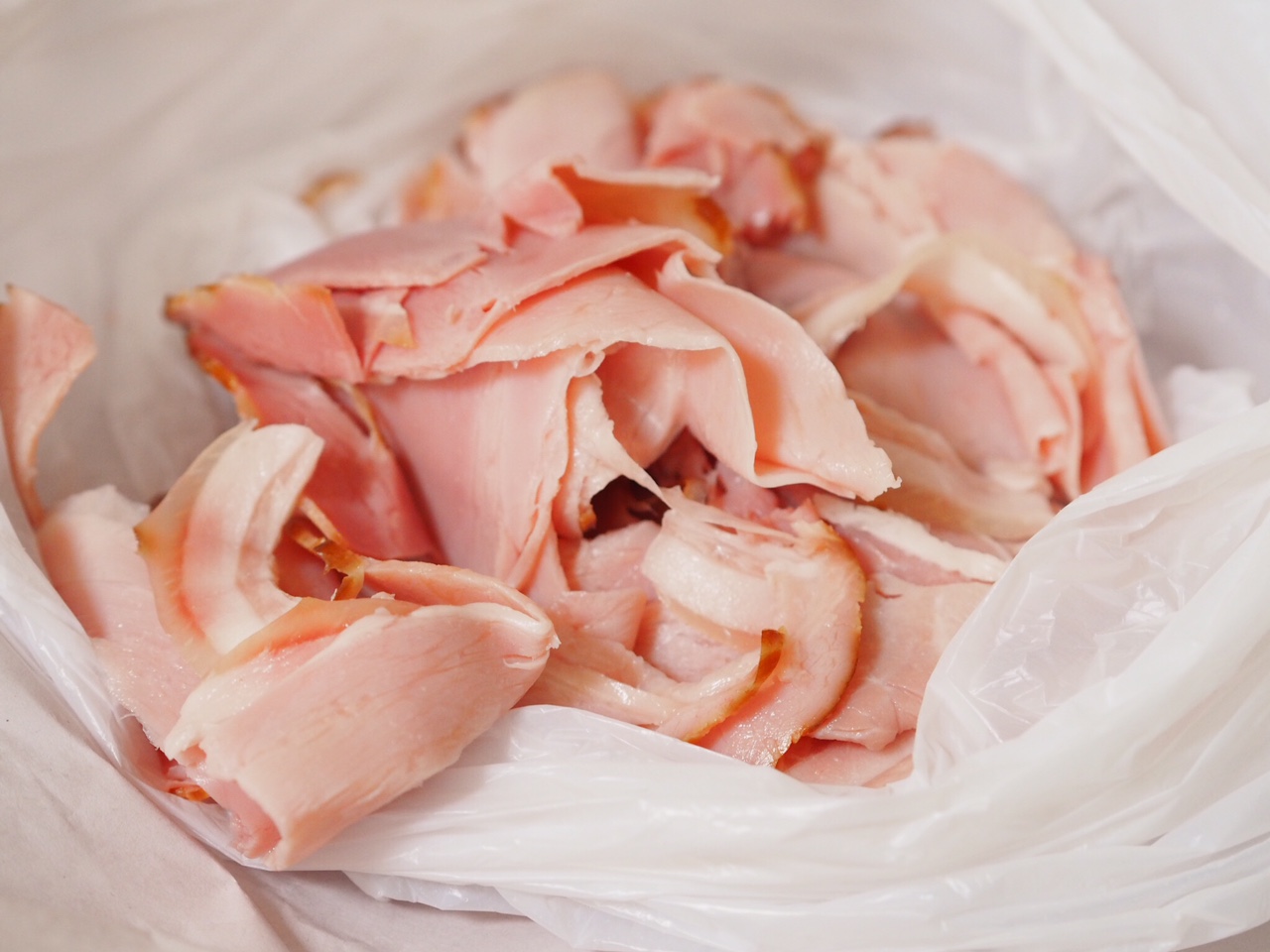 INGREDIENTS
300gm D'Orsogna Jarrah Honey Ham Off the Bone, sliced
1 Packet Fresh Lasagna Sheets
2 Chicken Breasts
200gm Swiss Cheese, grated
1 Zucchini, grated
White Sauce
125gm Butter
1/2 Cup Plain Flour
4 Cups Skim Milk
1 Tbs Garlic Powder
1 Tbs Dijon Mustard
1 Tsp Salt
Pepper
250gm Light Cream Cheese
LET'S PUT IT ALL TOGETHER
Place the chicken breasts in a pot of water, bring to the boil and cook for 15 minutes.  While this is cooking you can make the white sauce.
Mix the grated Swiss cheese with the grated zucchini.
To make the white sauce: using a large saucepan over a medium high heat, add the butter and melt.  Once melted add the flour and stir through, continually stirring for 1 minute.
Slowly add the milk and whisk through the butter flour mix, the milk will begin to thicken.
Add the garlic powder, Dijon mustard, salt and pepper.  Stir with a whisk and bring to the boil.
Add the cream cheese and keep whisking until smooth.  Remove from the heat.
Slice the ham and chicken.
Assemble the lasagna
Using a 30cm L x 20cm W x 5cm H baking dish, line the base with a layer of lasagna sheets, layer over the chicken, then ham, pour over a third of the white sauce and sprinkle with a third of the cheese.
Repeat 2 more times.
Bake in a 180 degree Celsius oven for 45 minutes or until it starts bubbling and the cheese is golden.
Cut into portions and serve with a salad
Serves 6+
Store leftovers wrapped in the fridge for up to three days.
Freezer friendly: place portions into freezer safe containers and freeze for up to 3 months.  Defrost overnight in the fridge before reheating.
This is a sponsored post for D'Orsogna. Find more recipes like this one visit the D'Orsogna Website and D'Orsogna Facebook Page.

(Visited 11,769 times, 8 visits today)