This easy little marinade will make delicious chicken skewers that are perfect for cooking on the BBQ.  Making these skewers your self is well under half the price you will pay to buy them already made in the supermarket.  They are super easy, super tasty and the kids loved them (which is the most important part)
Make these for your next BBQ lunch or dinner.
INGREDIENTS
2 Chicken Breasts, diced
1/4 Cup BBQ Sauce
3 Tbs Oyster Sauce
1 Tbs Garlic and Herb Seasoning (dry herb mix)
LET'S PUT IT ALL TOGETHER
Cut the chicken breasts into even sized cubes. Place into a large bowl.  Add the marinade ingredients and mix to coat well.  Cover with cling wrap and leave in the fridge for a minimum of 30 minutes.
Soak wooden skewers in water until you are ready to cook.  This will help stop them from burning on the BBQ.
When ready to cook, thread the chicken pieces onto the skewers.  You should be able to get 12 skewers from the two chicken breasts.
I like to place baking paper on the flat surface of the bbq plate to cook these so there is less mess.  Heat the bbq and then place the skewers on.  Cook rotating often until they have a lovely golden colour and the chicken bounces back when touched. (About 15 minutes, depending on your BBQ)
Serve with salad.
Makes 12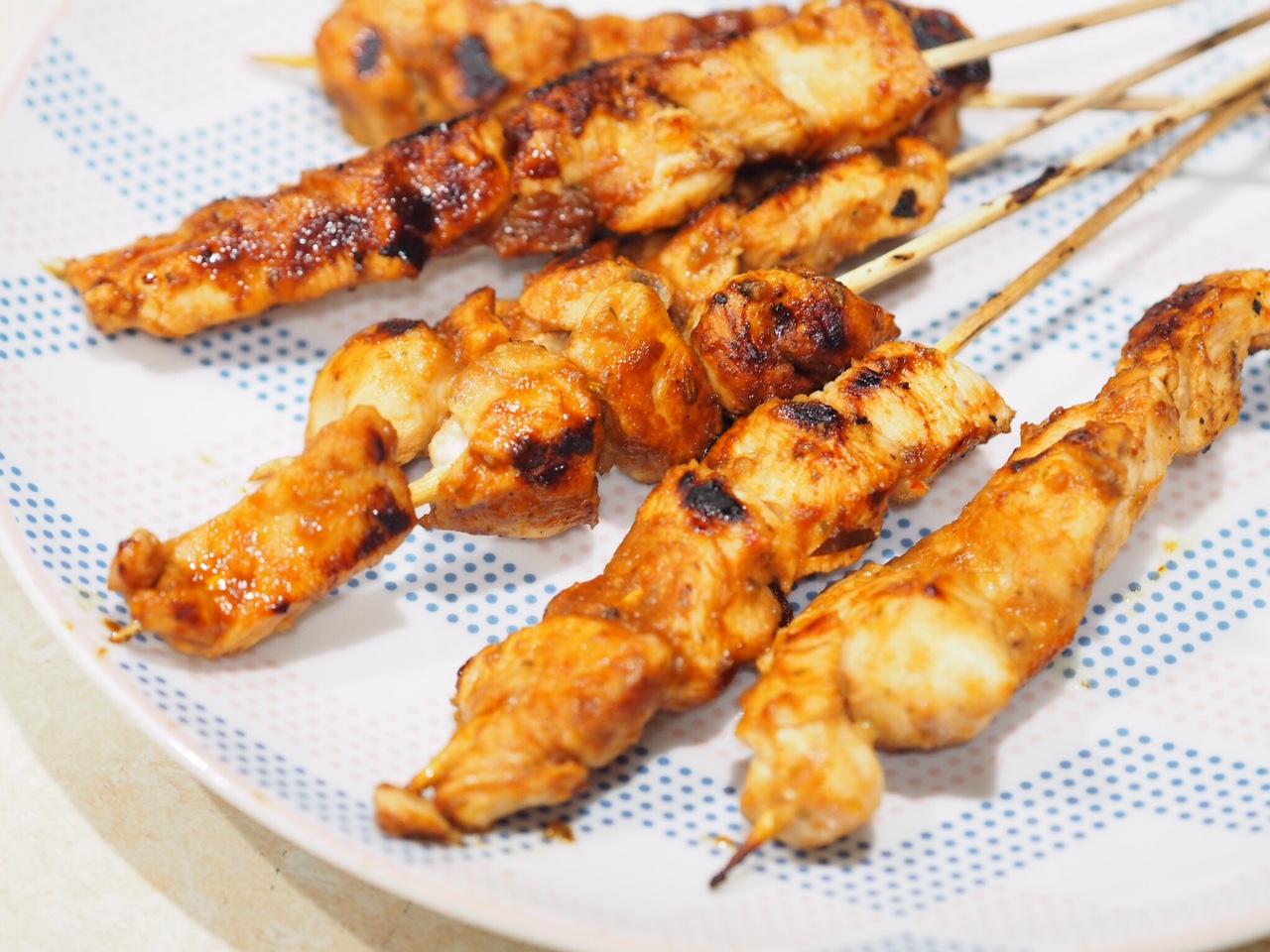 (Visited 3,070 times, 3 visits today)