This has to be my most favourite soup to make. It tastes delicious looks awesome and will easily satisfy a hungry stomach.
A little tip to make soups family friendly so the youngest members of the family enjoy them: I pour there soup over pasta and they go crazy for it. Also, dippy soldiers (toast) does the trick to make them eat soups happily in our house.  What's your trick?
INGREDIENTS
2 Large Heads Broccoli, cut into segments
1 Onion, cut
4 Cloves Garlic, sliced
1-2 Litres of Chicken Stock (or enough to just cover all the ingredients)
4 Rashers of bacon, rind removed and cut up
2 Potatoes, peeled and quartered
2/3 cups Frozen Peas
1/2 Cup Thickened Cream
Pepper to taste
Olive Oil
LETS PUT IT ALL TOGETHER
1. In a large pot over a hit heat, add the olive oil, onion, garlic and bacon. Cook stirring regularly until they all start to soften.
2. Add the broccoli and potato followed by enough chicken stock to cover everything.
3. Simmer over a medium to low heat for 30-45 minutes or until the broccoli and bacon soften.
4. Remove from the heat and add the peas (this will brighten the soup colour), cream and pepper.
5. Using a stick blender, blitz until all the ingredients are relatively smooth.
Enjoy with crusty bread. Optional a dollop of cream and parmesan cheese.
Serves 6-8
Store in an airtight container in the fridge for up to 5 days.
Suitable to be frozen. Store in airtight containers or zip lock bags in the freezer for up to 3 months.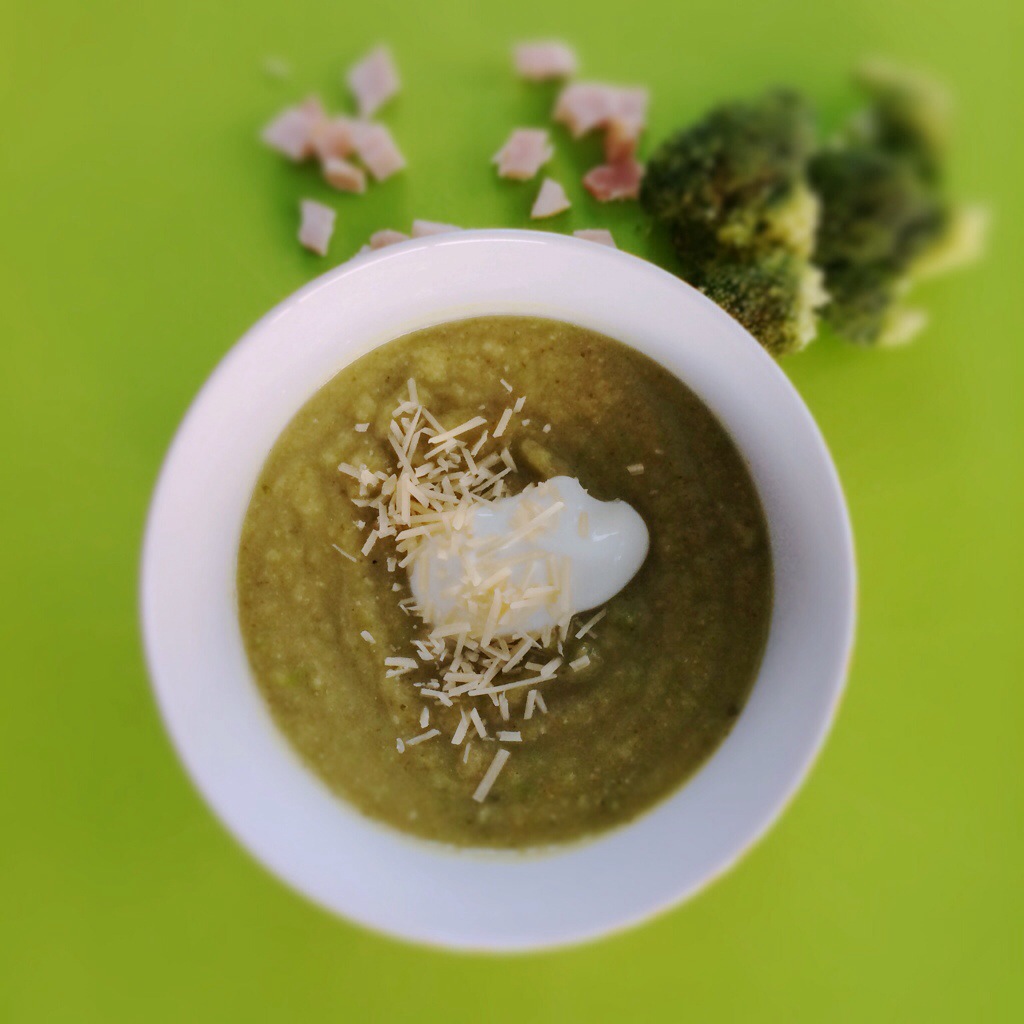 (Visited 3,010 times, 2 visits today)