This recipe turns the favourite lunchtime classic BLT (Bacon, Lettuce, Tomato) into a pasta salad that is perfect as a side or even a meal on its own.
INGREDIENTS
Serves 8 Sides
Prep 5 Mins
Cook 10 Mins
200gm D'Orsogna Rindless Streaky Bacon
4 Cups Cooked Spiral Pasta
250gm Cherry Tomatoes, halved
2 Cups Iceberg Lettuce, chopped
¼ Cup Whole Egg Mayonnaise
¼ Cup Sour Cream
3 Tbs Seeded Mustard
Salt and Pepper
LETS PUT IT ALL TOGETHER
1. Cook the pasta according to the directions on the packet. Drain and place in the fridge to cool.
2. While the pasta is cooking slice the streaky bacon into trips and cook in a hot fry pan until crunchy.
3. Prepare the dressing by mixing together the mayonnaise, sour cream, seeded mustard and a sprinkling of salt and pepper.
4. In a large bowl place the cooled pasta, tomatoes and lettuce and gently mix to combine.
5. Drizzle over the dressing and toss through.
6. Top with crunchy streaky bacon pieces prior to serving.
TIP: Prepare the pasta and dressing the night before. On the day of serving continue from step 3.
This recipe is from my free EBOOK Entertain with Cooking For Busy Mums & D'Orsogna – download your copy today and access 16 Recipes for the holiday season.
[sdm_download id="6151″ fancy="0″]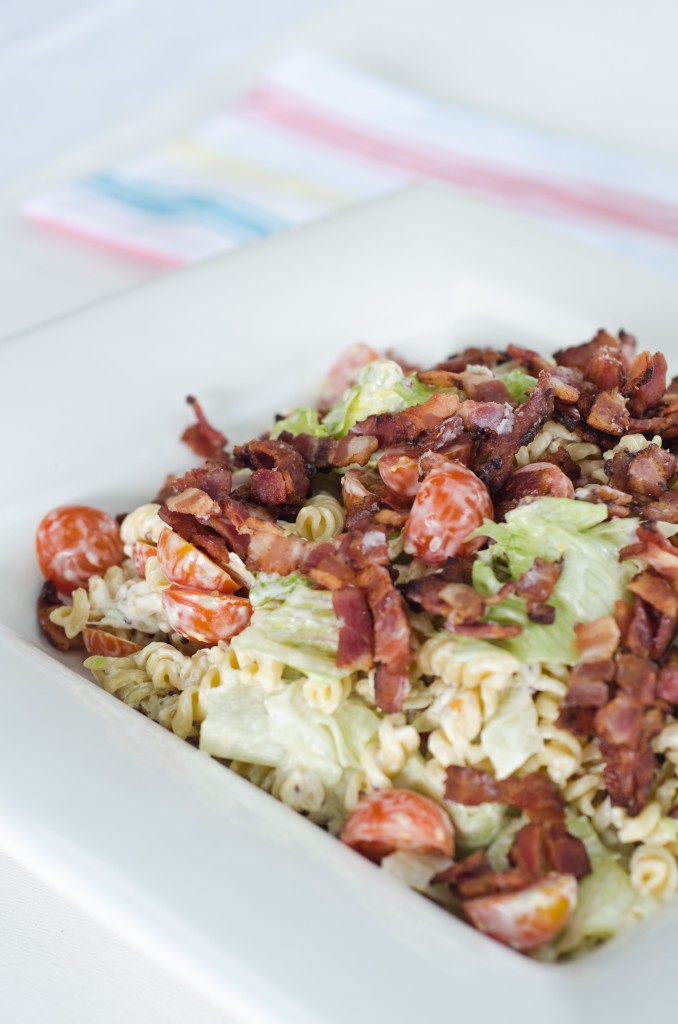 (Visited 6,547 times, 2 visits today)