I really love it when a brand listens to us as parents and brings us new more natural products where you can actually understand what the ingredients are on the packet. Continental have done just that!
They have created a brand new range called Naturally Tasty which is full of natural ingredients such as herbs, spices and vegetable pieces.
This new range offers all the convenience and reliability of a recipe base, with the satisfaction of knowing exactly what's in the packet.
There are four new recipe bases; Beef Stew, Chilli Con Carne, Chicken Curry and Spaghetti Bolognese. The RRP is $2.40 and the range is available from Coles and IGA nationally.
I am using the Spaghetti Bolognese sachet to make a twist on bolognese and a casserole. I am also adding super easy parmesan dumplings which a not only super yummy they are the perfect switch out for pasta as the carbohydrate. The kids loved the dumplings and said that this dish was super tasty.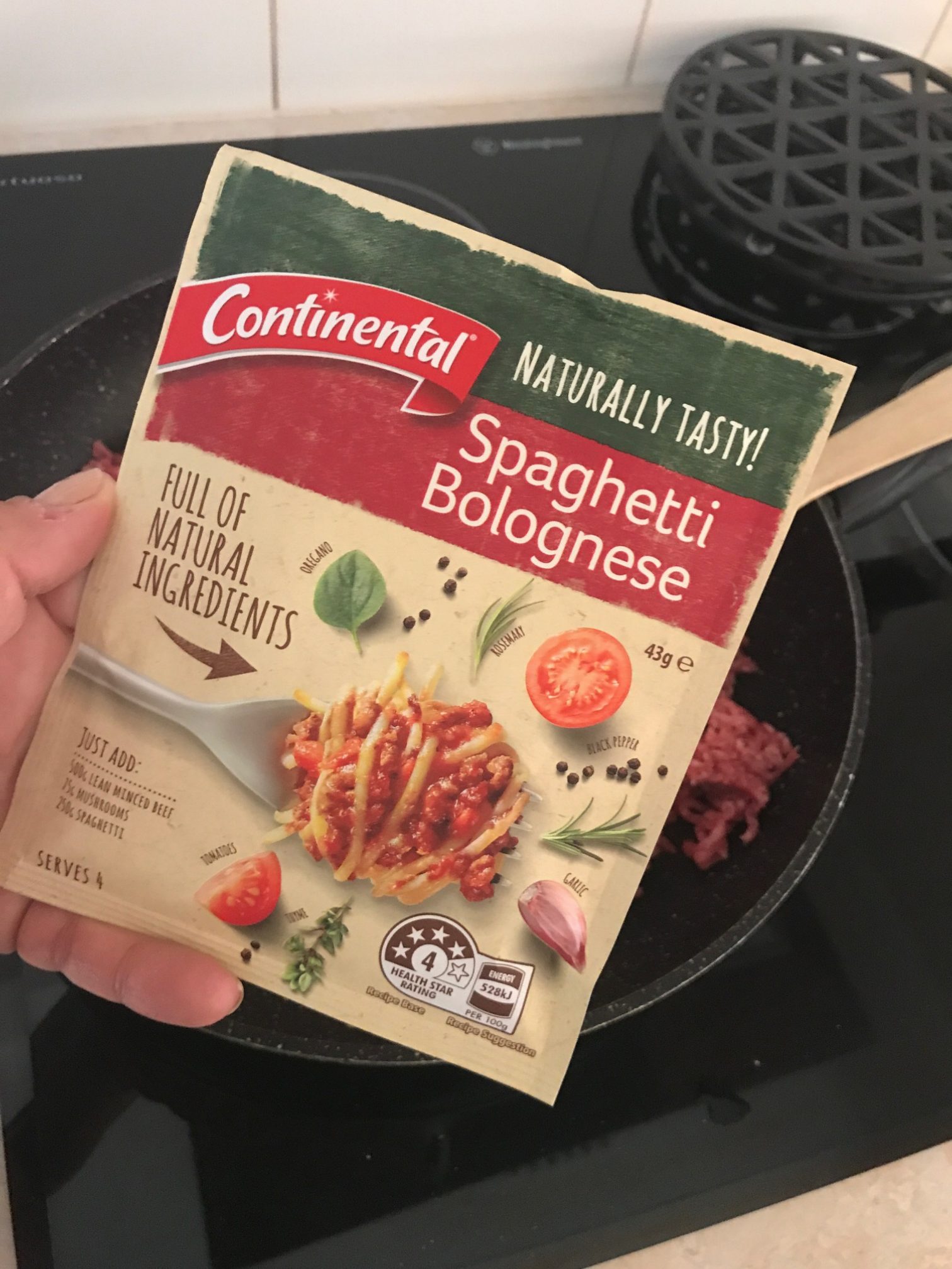 As the kids get older I have noticed that flavour as well as what dinner looks like plays a big part in them eating new dishes and this meals ticks all those boxes.
The Spaghetti Bolognese pack includes tomato (powder, pieces), onion, carrot, sugar, sea salt, spices (garlic powder, paprika, pepper), olive oil, herbs (oregano, rosemary, thyme)
INGREDIENTS
1 Packet Continental Naturally Tasty Spaghetti Bolognese
500gm Premium Beef Mince
1 Tbs Olive Oil
6 Button Mushrooms, fine diced
1 Carrot, diced
1 Sweet Potato, diced
1 Zucchini, peeled and diced
1 Can Crushed Tomatoes
300 ml Water
To make the dumplings
2 Cups Self Raising Flour
100gm Butter, softened and diced
½ Cup Parmesan Cheese, grated
Cold water, enough to form the dough
LET'S PUT IT ALL TOGETHER
1. Place a large frypan over a high heat. Add the oil, mince and mushrooms. Cook stirring and breaking down the meat until browned.
2. Add the packet of Naturally Tasty Spaghetti Bolognese and stir through until the aromas are released.
3. Add the carrot, sweet potato and zucchini and stir through.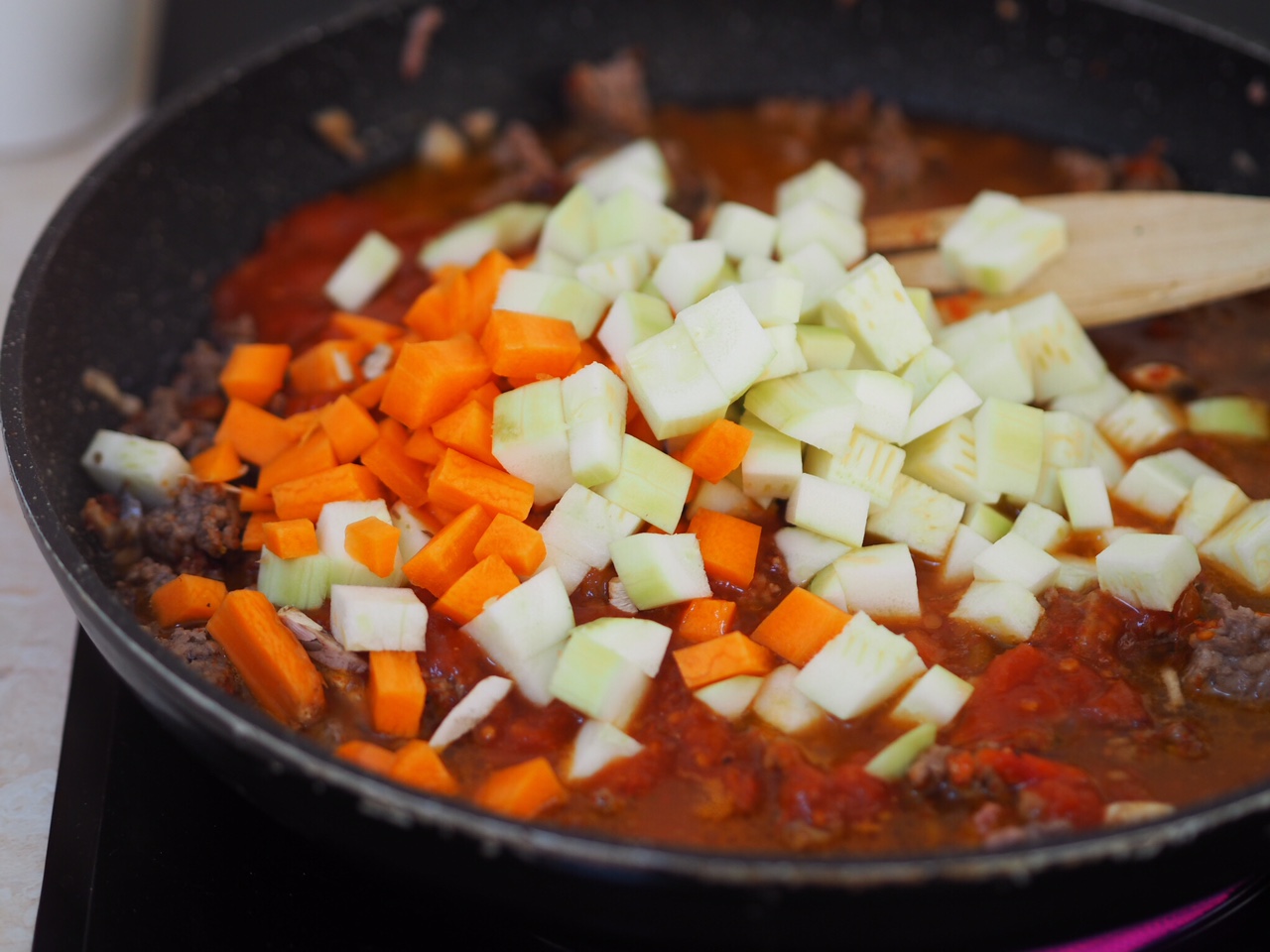 4. Pour in the crushed tomatoes and then fill the can up with water making sure to get all the tomato out of the can and pour into the pan. Stir through.
5. Transfer to an over safe casserole dish with a lid. (Alternatively you can use aluminium foil as the lid on an over safe dish).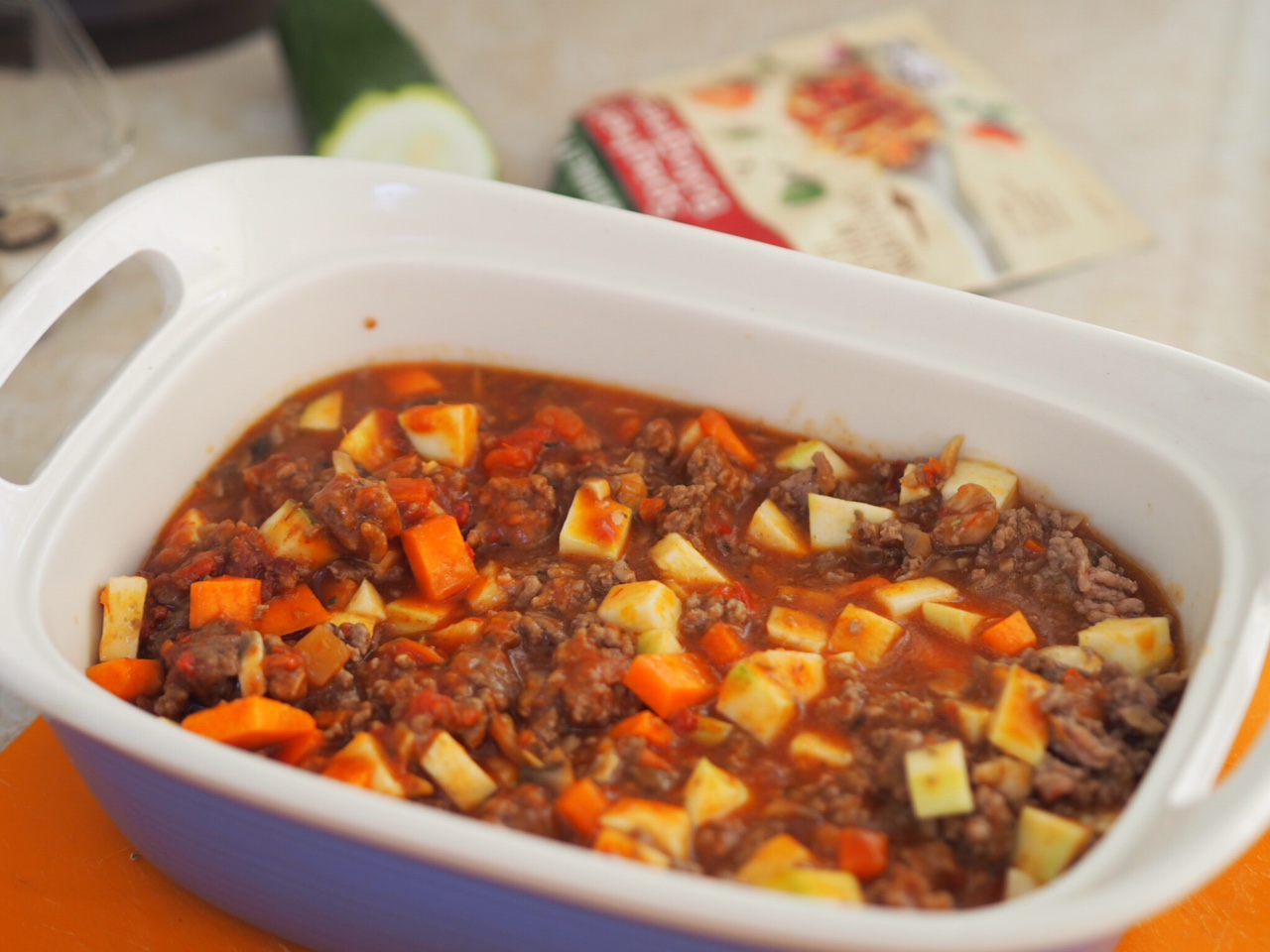 6. Place into the oven with the lid on to cook for 30 minutes at 180 degree Celsius.
7. Prepare the dumplings by placing the flour into a large bowl. Add the butter and rub it through the flour. It will make a breadcrumb like mix. Add the parmesan cheese and then enough cold water (1 tbs at a time) to form a dough. Let sit covered until the 30 minutes is up.
8. Roll the dumplings into 12 even sized balls and place onto the bolognese casserole. Place the lid back on and cook for 15 minutes. They will double in size.
9. Remove the lid and leave to cook for a further 10 minutes to brown the dumplings up. Remove from the oven.
Serve straight from the oven. You can eat as is or serve with a leafy salad.
Serves 4-6
Store leftovers in the fridge in an airtight container for up to 3 days. Reheat thoroughly before eating.
This is a sponsored post for Continental. All images, opinions and recipe are my own.

(Visited 4,548 times, 16 visits today)