I have recently discovered that my boys really like shredded chicken and especially flavoured shredded chicken.  Mr 7 who claims he doesn't like chicken but will eat crumbed chicken, chicken with tomato sauce on it but not when it is roasted as a whole chicken loves this shredded chicken.
I love the simplicity of the dish and that it can be cooked unassisted on the stove for the 30 minutes so you are free to do other things.
I have used three different flavoured BBQ sauces because a. that is what I had in the fridge b. it is a great combination. The smaller bottle is a littler on the spicy side even though it stated it was mild so I used less of this so it just gave a subtle hint of flavour.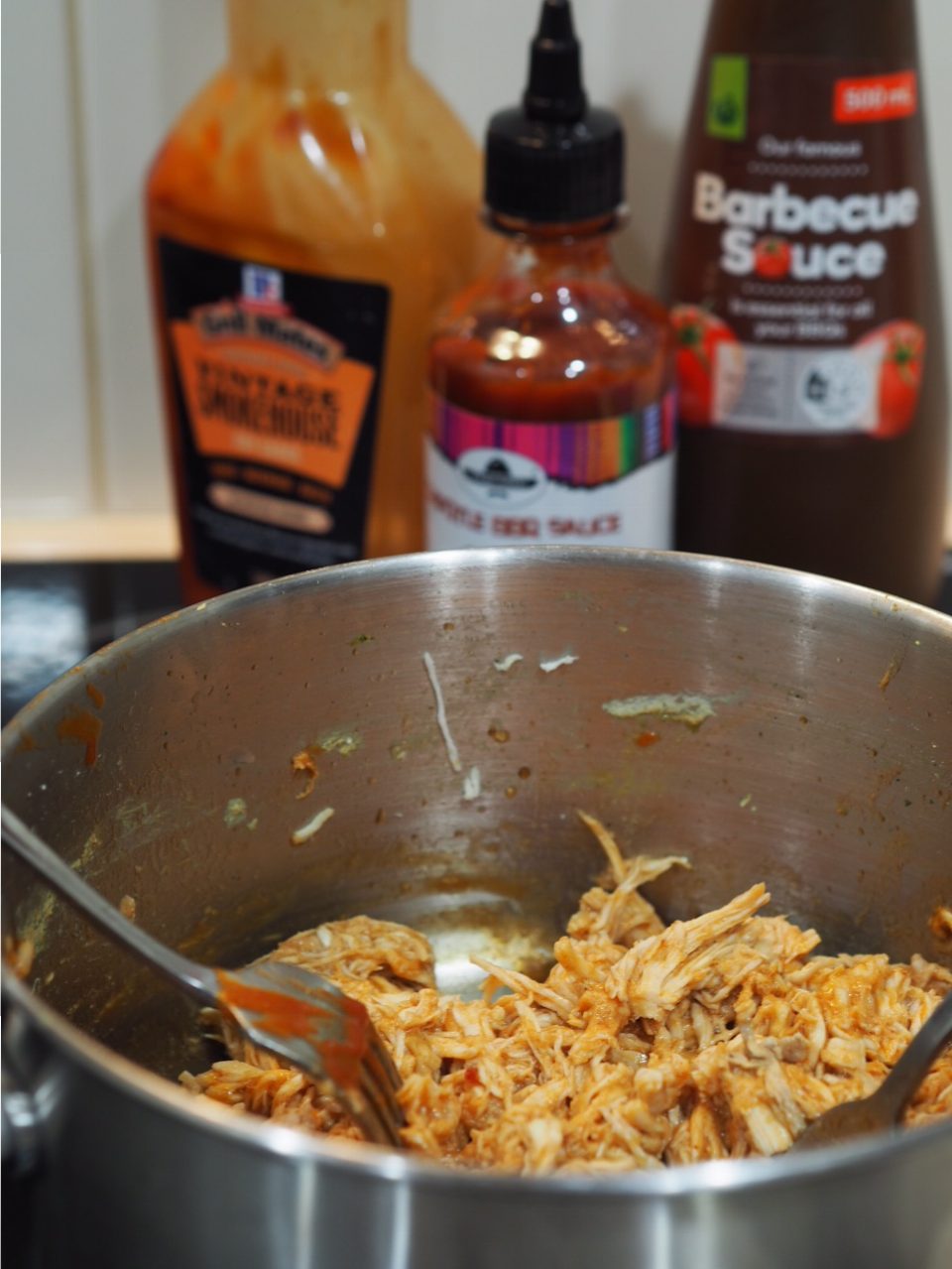 INGREDIENTS
3 Chicken Breasts
Chicken Stock to cover (about 2-3 cups)
2 Tbs BBQ Sauce
2 Tbs Smokey BBQ Sauce
1 Tbs Chipolte BBQ Sauce
Reserve 1/2 Cup of the stock after cooking
LET'S PUT IT ALL TOGETHER
Place the chicken breasts and chicken stock into a large saucepan and bring to the boil.  Once boil reduce to a simmer and cook uncovered for 30-40 minutes.
Once the chicken is cooked, drain the chicken stock reserving 1/2 a cup.
Using two forks pull the chicken to pieces to resemble shredded chicken.
Add the BBQ sauces and a little of the reserved chicken stock.  Mix through.  You want it to be saucy but not dripping so add just enough of the stock to get this consistency.
Enjoy straight away in wraps, rolls, wrap in puff pastry and cook.  The options are endless.
We have used this in homemade sushi as well.
Serves 5.
Simply increase quantities to make more or to freeze for another meal.
To freeze, cool quickly in the fridge and then place into zip lock bags and freeze for up to three months.  Allow to defrost in the fridge overnight before reheating in the microwave.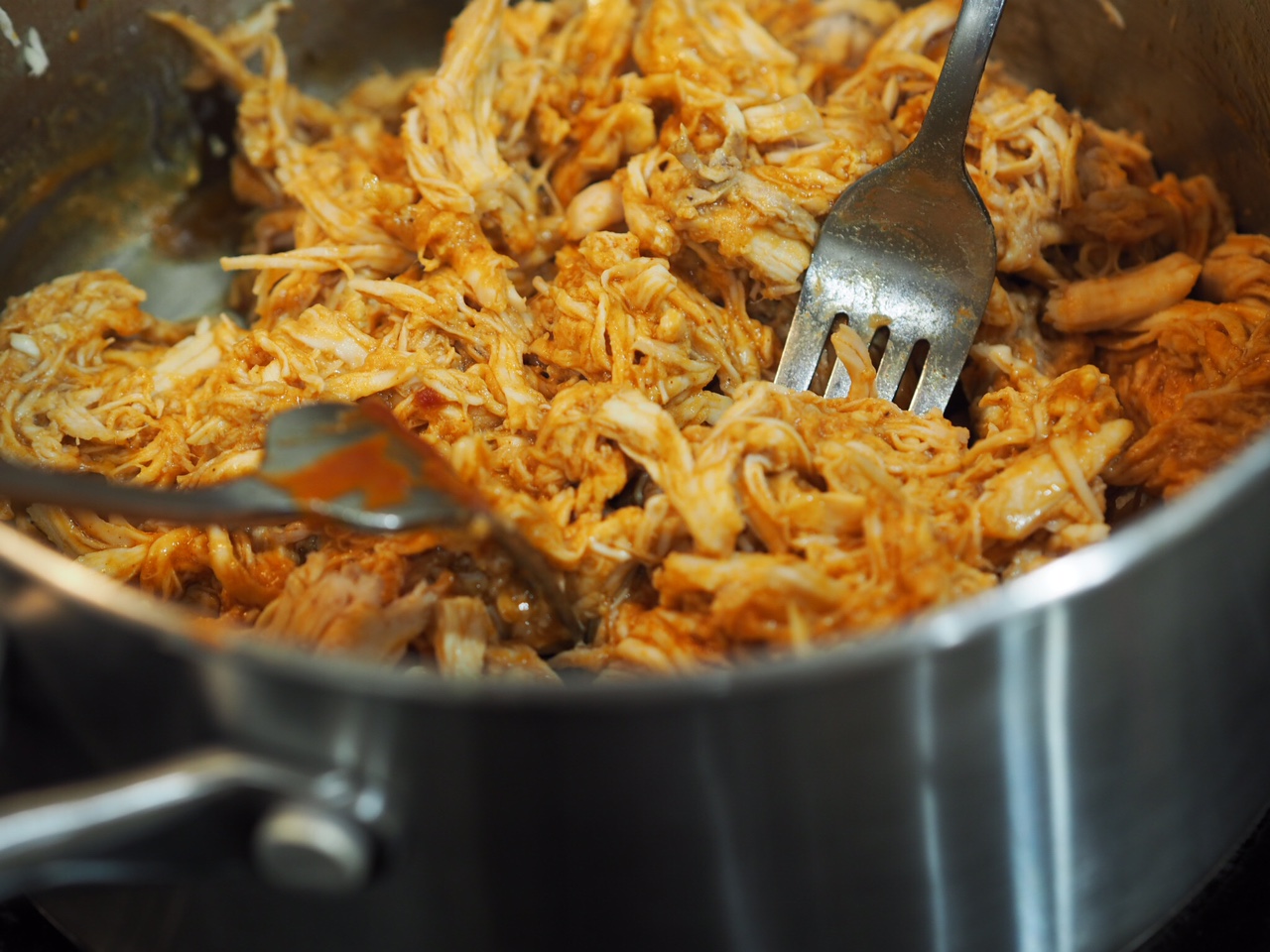 (Visited 3,001 times, 4 visits today)