We were out and about a few weeks ago and we bought the boys a Banana Smoothie Ice Cream – the store bought variety in a packet and priced at $4 each…ouch.  I had to beg for a taste so I could make my own at home.  I  made a better for you version with no added sugar and only the goodness of bananas and dairy.
The boys loved these so I am passing them as a hit.  I wouldn't even mind serving them up for breakfast with toast on a hot Summer's morning.
INGREDIENTS
2 Overripe Bananas
1/2 Cup Greek Yoghurt
1/2 Cup Milk
1 Tsp Cinnamon
1 Tbs Honey
LETS PUT IT ALL TOGETHER
1. In a blender or personal blender place all the ingredients. Blend until smooth.
2. Pour into ice cream moulds and place in the freezer for a minimum of 6 hours.
Enjoy.
Makes 6 Ice Creams
I purchased these ice cream/block moulds from Ikea.  You can also find them at Kmart.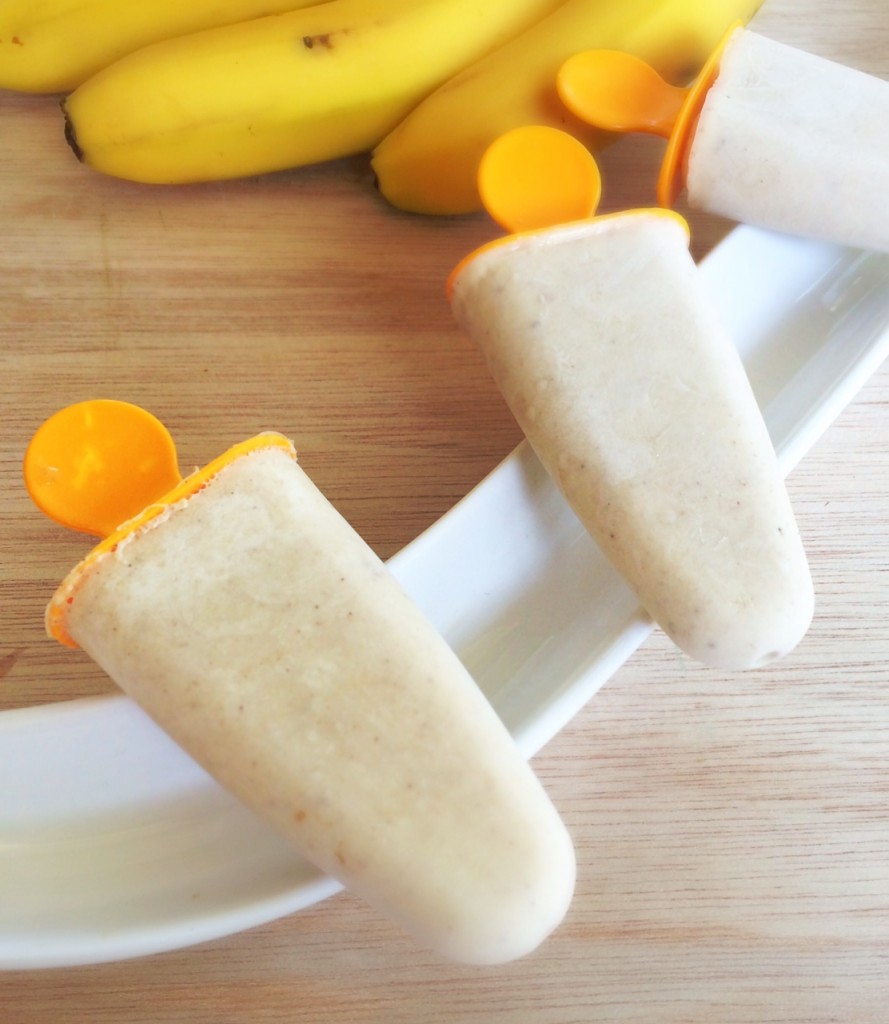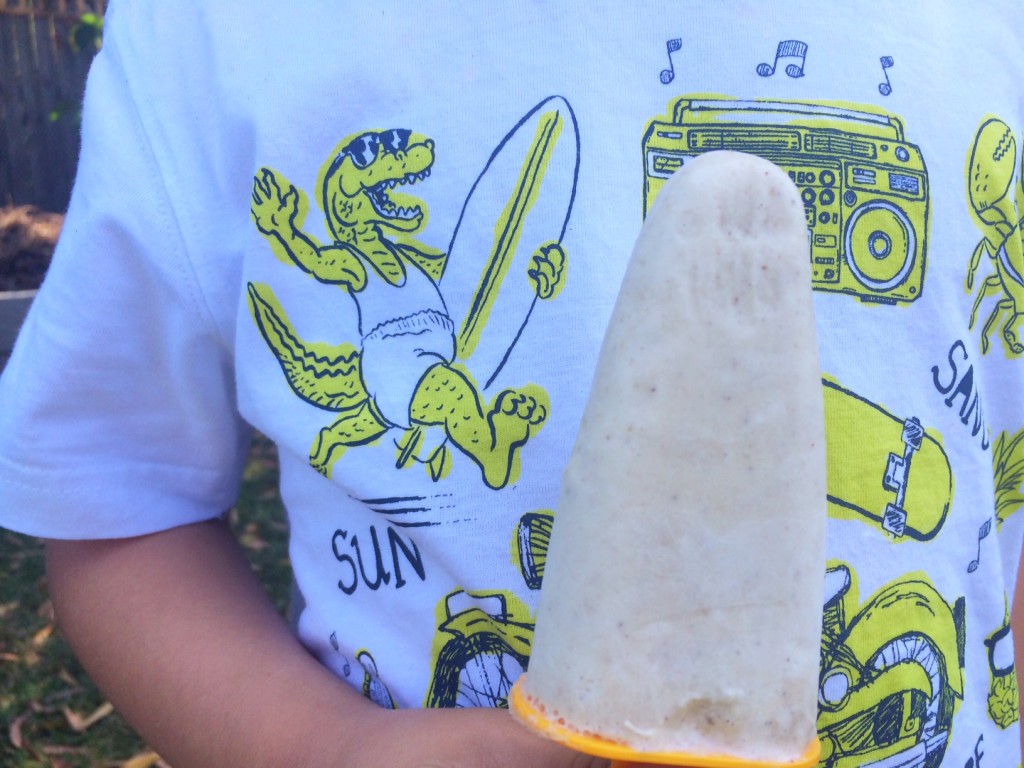 (Visited 6,435 times, 37 visits today)