Last week I asked on Facebook what everyone's favourite cheat dinner was.  I have been able to put together a list of 70 ideas.  A cheat dinner is a dinner that requires little to no cooking for preparation.
It can be frozen fish and chips that you simply bake in the love, a bought roast chicken turned into a pasta meal, eggs on toast – you get the idea.
As I read through the list I noticed that the most commonly used food items were; bought roast chickens, canned tuna, eggs and pasta. Everyone is very creative in making easy dinners and I love that they are all from basic, budget friendly ingredients.
So next time you are short on time, don't feel up to cooking a full dinner and so on, come back to this list and be inspired.
In our house we have a Cheat Dinner about once a week and it is normally oven baked fish and chips or raviolli with homemade pasta sauce from the freezer.
70 Cheat Dinner Ideas from our Facebook Community
Here they are in no particular order:
Bought cooked chook, baked spud in the oven and coleslaw (the fresh bag mixed with vinegar, olive oil and a little bit of sugar or kewpie mayo).
Breakfast for dinner! Eggs, bacon and the trimmings!
Oven fish and chips, chicken burgers, scrambled eggs on toast
Brown rice (90 second microwave rice) with mixed veges (from freezer) and tuna (flavoured eg lemon pepper)
Chicken broccoli bake. chicken browned tin of condensed chicken soup, curry powder cream and broccoli and cauliflower with pasta in the oven best meal ever
Oven baked sausage or nuggets or fish and chips, add with a bag of microwaved steamed veges! Done!
Cheat meal for kids is canned tuna and grated cheese lol , for my hubby and I it's prob something frozen chicken tenders and Chips
Jacket potato with tuna, sour cream, corn and lemon juice. Or jacket potato topped with anything in fridge/ cupboard- spaghetti, beans, cheese etc

C

heat's microwave lasagne. Instead of pasta sheets, I would use sliced bread without the crusts and lightly flattened. I normally had savoury mince in the freezer so a layer of that, tomato sauce or soup, cheese and repeat. Top with more bread, sauce/soup and cheese. If I didn't have any mince made up, I would use canned fish (think tuna, shrimps, crab, salmon, clams – a mix of whatever I was in the mood for) and use some cream instead of soup/sauce or a mixture of both. My mince had lots of vegies in already but if I had asparagus, broccoli or spinach, I would mix that in with the seafood.
Boil ravioli and frozen mix veg in same pot, drain add cream from the cupboard my kids love it.
Cous cous, chicken cooked in jar pesto, mix and add spinach.
I love chips, a runny fried egg and wostershire sauce on a buttered bread roll. My son loves those heart shaped chicken schnitzels shallow fried and chips with tomato sauce.
Tuna and pasta. Couldn't be simpler. Boil pasta in a pot, when cooked drain it, put it back in pot and stir in tinned tuna. Serve into bowls with some grated cheese. My kids love it
Fried rice, while rice cooking in rice cooker fry up egg, bacon, frozen veges and anything else from the fridge and add the cooked rice with soy sauce…doesn't get any easier and quicker.
Roast chook – woollies Bbq chook, frozen roasted potatoes, gravox liquid gravy, fresh seasonal veggies. Quick easy meal after hard day at work. Kids love it.
I make a massive pot of pasta sauce & freeze in portions for family serving .. Whenever I need a quick dinner option sauce in saucepan, pasta on the boil, garlic bread in toaster oven .. Boom ! Dinner done in 15 mins .
My easiest dinner is what I made tonight as I am unwell, roast chicken & veggies so easy.
Or supermarket roast chicken plus supermarket potato salad on a bread roll mmmm
Chicken drumsticks with kantong sauce over them. Bake in the oven for an hour, then 2 minute packet rice! Easy, delicious!
Pasta, peas, garlic, parsley and cheese. My kids and their friends love it and it takes 10 minutes to make
Tuna pasta bake, grated cheese from coles, tin cheesy tomato pasta sauce , tin tuna & tin corn kernel! (Chicken pasta bake as my kids don't like tuna) but polish off their bowls!!
Prawn and citrus salad… Pick up cooked prawns on the way home and peel them. Get a bag of salad leaves. Add shredded carrots, cherry tomatoes, cucumber, yellow capsicum, segmented orange and Orange juice and a squirt of lemon juice and some olive oil. Toss it all together and there is dinner for mum and dad. Crumb and flash fry 3 prawns for my little boy serve with fruit and tomatoes raw peas etc dinner done!!
A quick pasta salad esp when I was invited for dinner/bbq on the spur of the moment was boil a packet of vegeroni fusili or bowties with a packet of frozen vegetables, drain and stir through a little aioli. Sometimes I added bacon bits but only if I knew there weren't any vegetarians or abstainers.
Tin of tuna, can of chicken and corn soup, bit of milk, frozen veg. Heat in the stove. Then boil some pasta. Creamy tuna pasta!
We love the coles roasted beef (in with the roast chickens), fresh rolls & gravy, super fast, cheap & delicious.
Toad in a hole , oven baked chips and nuggets , stir thru pasta
Portuguese spicy chicken from woollies and salad. ( the 'family salad' in a bag from woollies ) really uum
Wraps with chicken ( BBQ chicken – store bought ) and salad and then toasted .. Yummy

B

reakfast pancakes with fruit and eggs lunch turkey sandwich and fruit bowl dinner pizza add toppings of choice
I buy a family packet of cheese and spinach tortellini and cook it in a litre of stock. I then add half a bag of spinach leaves and top with grated Parmesan for a yummy soup!
Pasta with defrosted home made spaghetti sauce and chopped up salami (and olives if I have them)
Nachos. Make it even better with a cooked chook shredded….. Chicken nacho supreme. Yum
Angel hair pasta & basil pesto from a jar is favourite in our house!
Eggs, beans toast…Under 10 minutes
Sautéed mushrooms and spinach … Cooks the same amount of time as a piece of toast then layer with some smoked salmon and crumble some feta cheese over the top … Quick five minute breakfast lunch or dinner
Ravioli with cabonara sauce. Couple of handfuls diced bacon. Takes about 10-15 minutes and sometimes I'll throw a garlic bread in the oven
2 minute noodles or pasta with a little butter and cheese quick and easy sometimes toasted sandwiches
Minestrone soup, I find it so easy to make and really yummy. Serve with some bread on the side and never takes me much longer than 45mins to make
Tinned spaghetti on Vegemite toast
Bought roast chicken shredded, risoni pasta, salad leaves and feta and cheddar cheese for a warm salad
Scrambled eggs with bacon onion and tomato in it.
Spag Bol. I batch cook bolognaise sauce and freeze in meal size portions.
Store bought lasagna, salad and chips
Potato bake sliced potato covered in cream mixed with French onion soup mix and a bit of garlic baked till golden/with brown edges… Then eaten- on a bread roll grin emoticon
Cheese and baked bean toasties
Savoury steak….place any cheaper cut of steak or lamb chops into a foil parcel… Sprinkle steak with a pkt of french onion soup mix before sealing up foil then bake approx 1 hour on 180 degrees Celsius…. Doesn't get any easier than this…. I cook in Bessemer on my stove top or can do in electric frypan as well
I buy the chicken enchilada from Leonard's, (it takes like 20 mins in the oven) and get a bag of mixed leaf salad from Safeway! So easy! Absolutely no prep!
Sour cream quiche, I use half cream half sour cream, put some froz veg in puff pastry in a pie plate and add cheese – kids love it.
Apricot chicken and Chinese take away fried rice.
All you need is 500 grams of diced chicken, tin of apricot nectar, packed of french onion soup and tin of buttered mushrooms, put all together in a crock pot cook for about 50 mins in 180 degree oven. Serve with rice. So, so easy and super tasty.

P

ies, chips and gravy (if I am lucky some peas too) smile emoticon
Mince meat, frozen Veggies cooked in a wok with BBQ sauce served with rice
Wedges topped with bacon and cheese. It's the first time we did it for a dinner meal and my boys (7,9,11) ate the whole lot!
Macaroni cheese
Cheese fries or soup
Anything from the slow cooker! Usually goulash (already diced meat, frozen chopped onions, tomato paste, paprika and a bottle of beer)
Its pita pizza or cheeses, fruit and raw veg platters
Tacos
Fish fingers & chips.
Ravioli or gnocchi in a basic sauce
Frozen leftovers in single serve pouches. Everyone can choose their own and just microwave it.
Ham & cheese Toasties
Frittata with smoky sausage and tinned sweet corn done in 5 mins
Anything in the slow cooker. Goes in raw, comes out awesome!
Omelettes.
Homemade pizza on bought bases
Pancakes
Sausage pasta bake 5 mins prep 10 mins cook
Pizza muffins…….muffins pizza sauce…..ham bacon cheeses spread and grill easy quick and yummy
BLTs
A savoury rice mix (whilst boiling it in saucepan) add a couple of frozen salmon fillets/some prawns if I've got them and any extra veg I might have then lazy garlic and a bit of chili.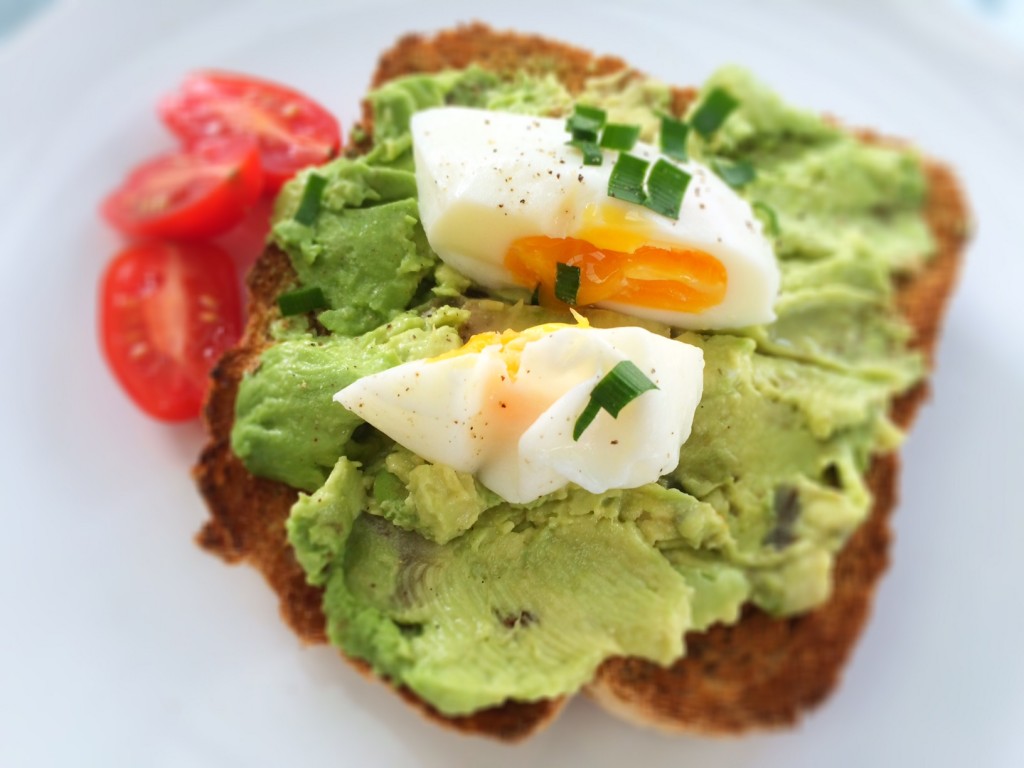 (Visited 40,965 times, 43 visits today)