My lunch when I'm home with the boys always seems to be a second thought.  The boys will have a sandwich and well I don't always feel like one but can't be bothered making something specially for myself.  So to encourage myself to make something healthy for lunch I put together three ingredients to make this delicious and healthy salad within minutes.
So next time you think you don't have time to make yourself a satisfying lunch, think again.
INGREDIENTS
250gm Rainbow Salad – a mix of carrot, beetroot and broccoli
425gm Tuna in springwater, drained
1/2 Cup Low Fat Mayonnaise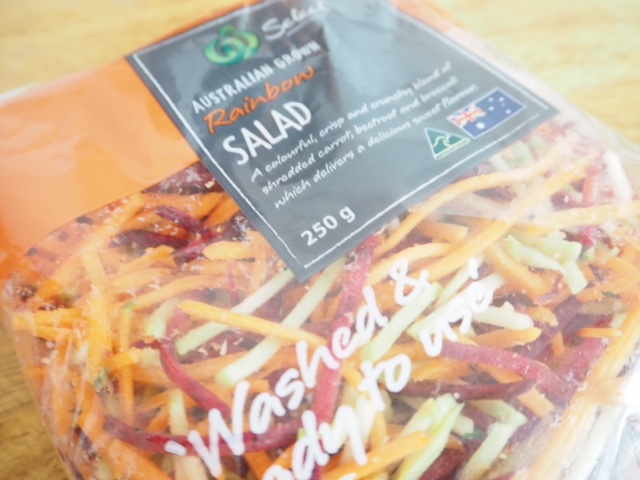 LETS PUT IT ALL TOGETHER
Place all the ingredients in a bowl and mix well to combine.
Best eaten on the day it is made, alternatively keep all the ingredients separate and mix together each day.  The tuna will last up to three days once opened.
Serves 2-3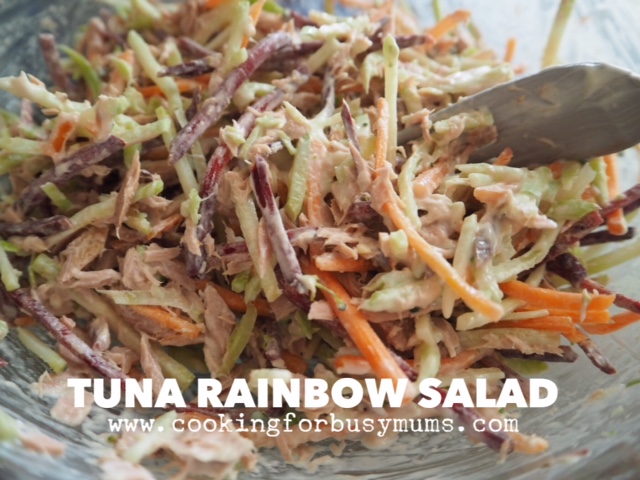 (Visited 5,152 times, 4 visits today)