The cooler weather is a calling for comfort food and this meal is definitely that.  Cheesy, creamy and most importantly so full of flavour from the ingredients used.  D'Orsogna's new Flamed Roasted Sweet Dijon Mustard Leg Ham (found at the deli counter of your local Woolworths) is bursting with smokey flavour and aroma that it adds so much to this dish without the need for additional ingredients.
6 ingredients and 10 minutes is all you need to have this easy dinner on the table.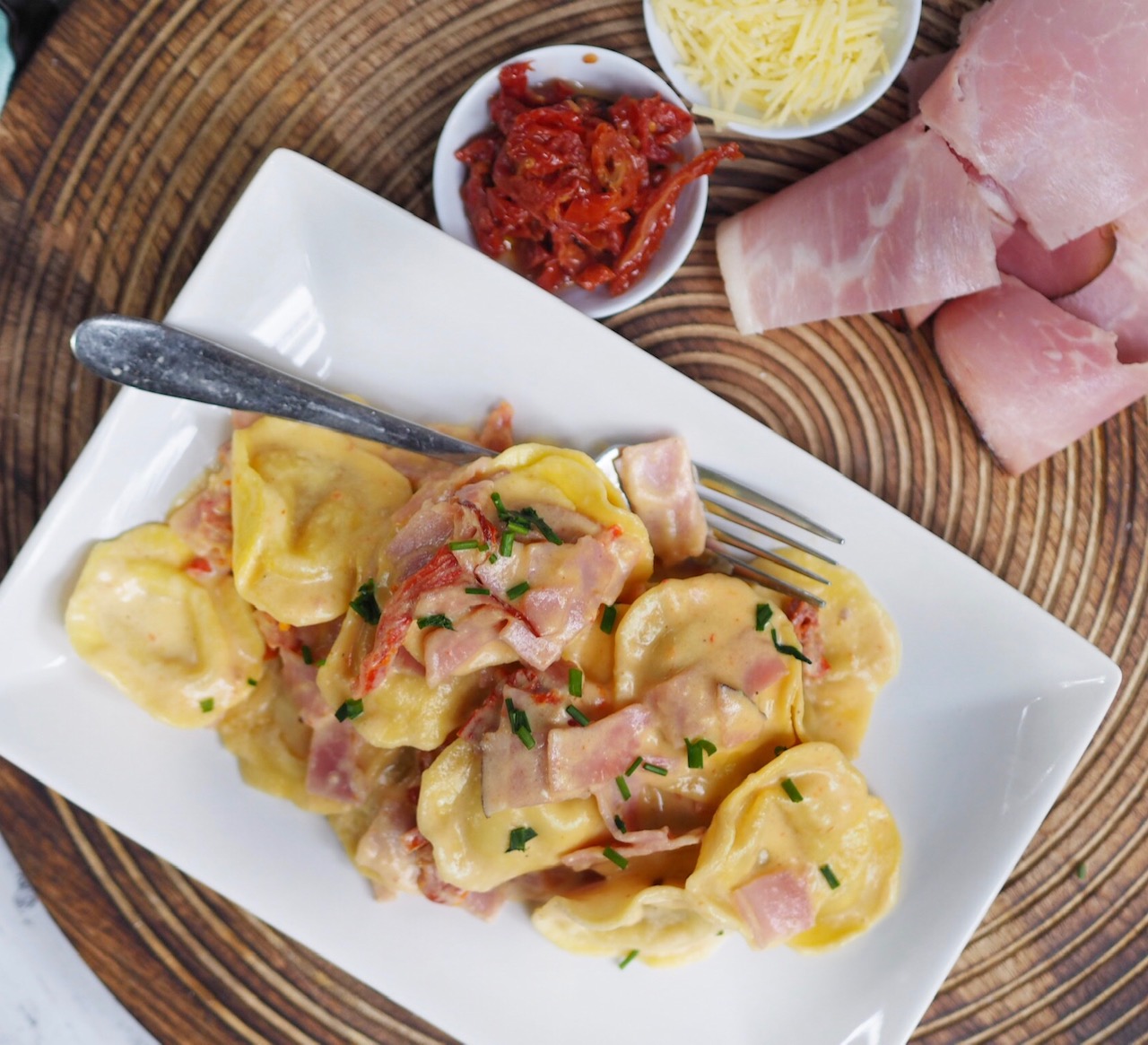 INGREDIENTS
325gm Four Cheese Ravioli
125gm D'Orsogna Flame Roasted Ham Sliced, diced
1/3 Cup Sun Dried Tomatoes, drained
1/4 Cup Parmesan Cheese, grated
150ml Light Cream
1 Egg
Salt and Pepper, to taste
Bring a large saucepan of water to the boil.  Add the ravioli and cook for 3 minutes.  Don't cook anymore as it will continue to cook when sauce is added.  Drain the excess water.  Return the ravioli in the saucepan to the stove, turn it down to a medium low heat.
Add the flame roasted ham and sun dried tomatoes, mix through.
In a small bowl (or mug) whisk together the cream and egg.  Pour over the ravioli and gently mix through.  Sprinkle on the Parmesan cheese.  Continue to mix slowly until the sauce thickens.  You will know when it is ready because the sauce stays to the side when you push a spoon over the bottom of the saucepan – approximately 4 minutes.
Note:  it is important to cook the creamy sauce slowly so that the egg doesn't turn to scrambled egg.
Spoon onto a plate and enjoy.
Store leftovers in an airtight container in the fridge for up to 3 days.  Reheat before eating.
Serves 2 adults or 4 child serves.
This is a sponsored post for D'Orsogna. Find more recipes like this one visit the D'Orsogna Website , D'Orsogna Facebook Page   and D'Orsogna Instagram Page.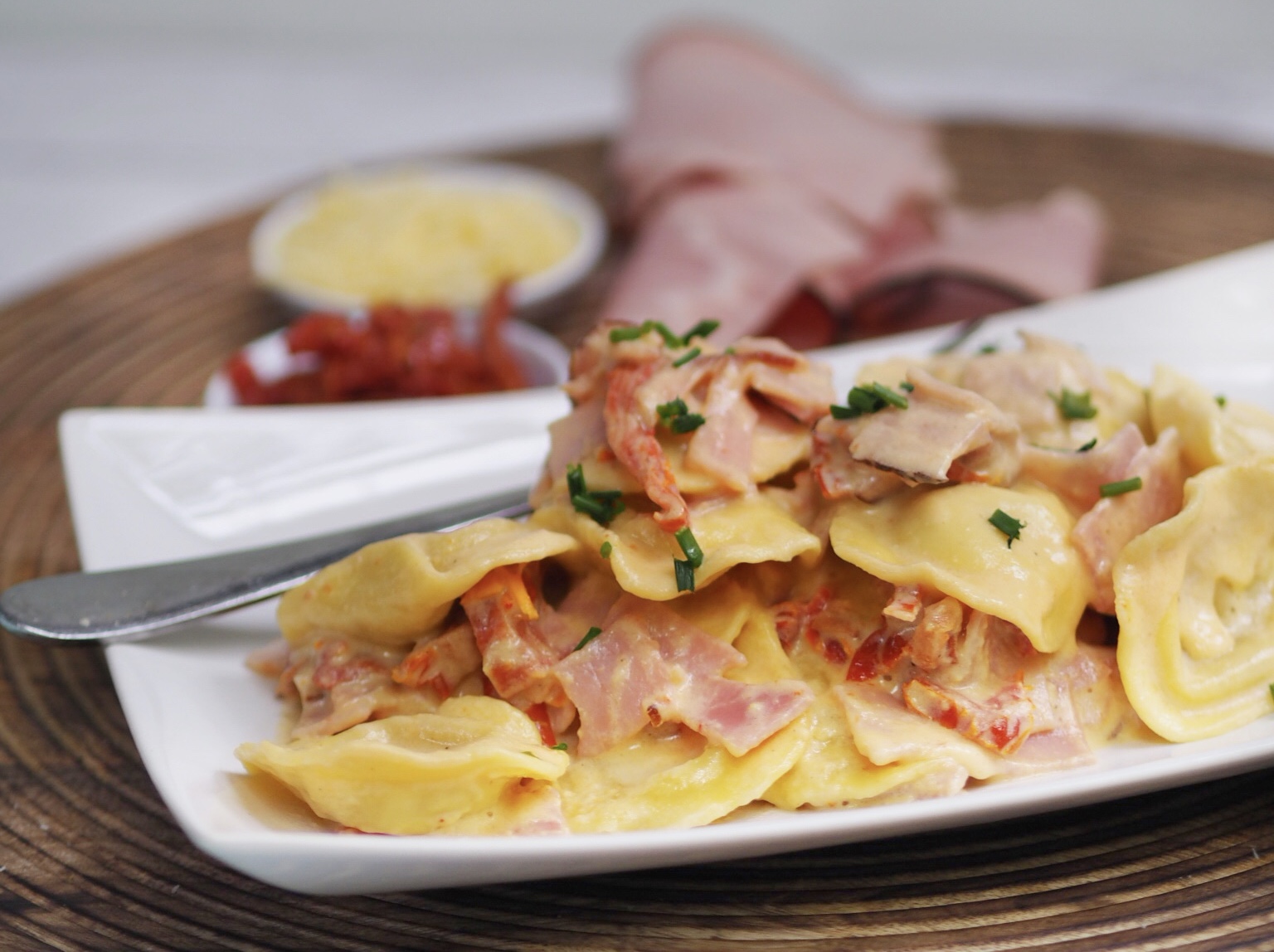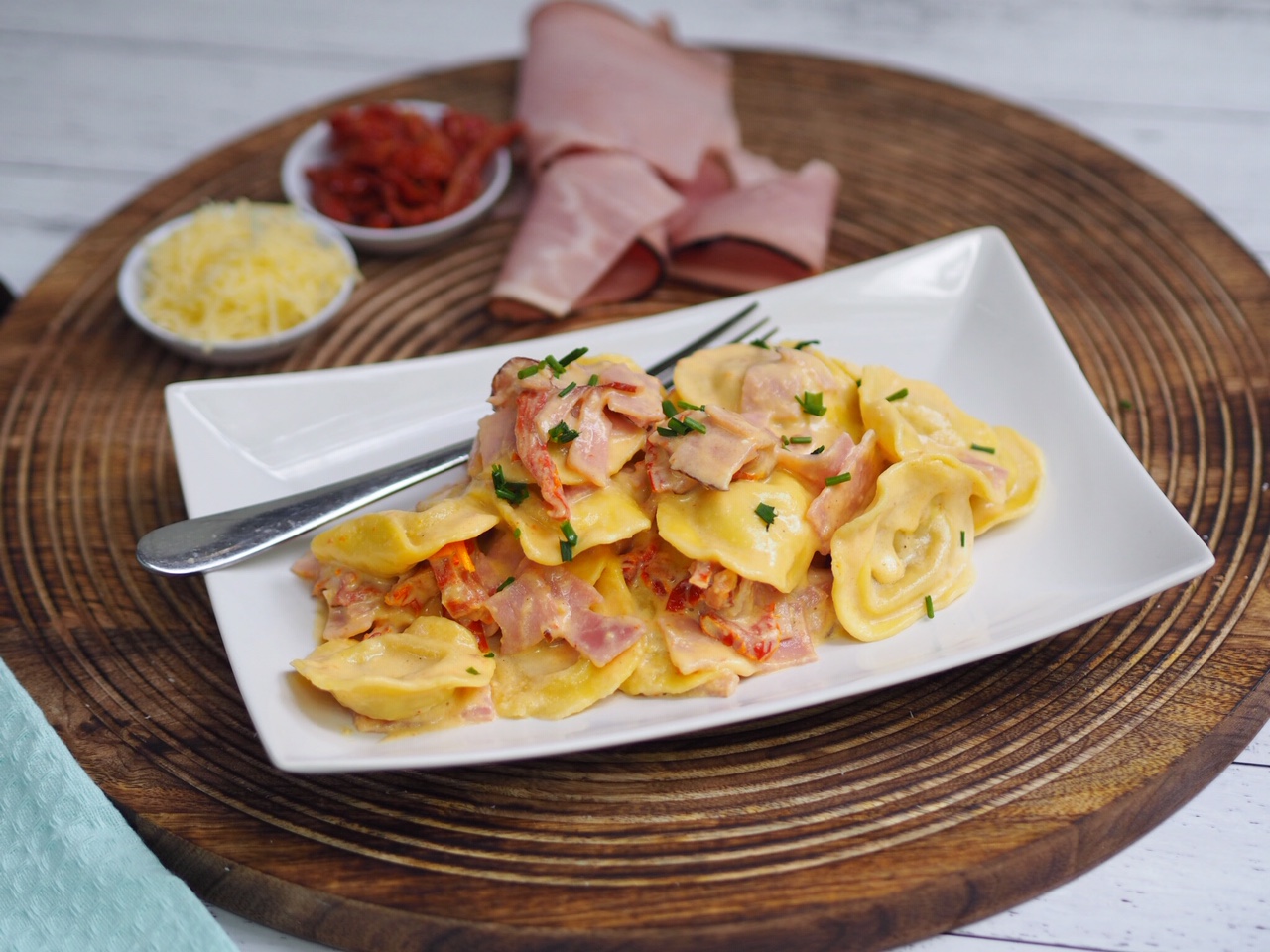 (Visited 971 times, 11 visits today)