You know it's citrus season when your kitchen becomes overrun by lemons, limes, oranges and grapefruits that have been given to you by friends and customers of my husband.  They are full of flavour and lovingly home grown.  To use them up I have been making something with them each week.  Last week I made Lemon Pie Bites and this week is a little healthier version – Lemon Pie Bliss Balls.
The lemons I juiced were super tangy so I didn't use any zest, if you feel that when you make them your lemons are as quite tangy and you like that zing from the lemon, simply grate the zest of one lemon and add it to the mix.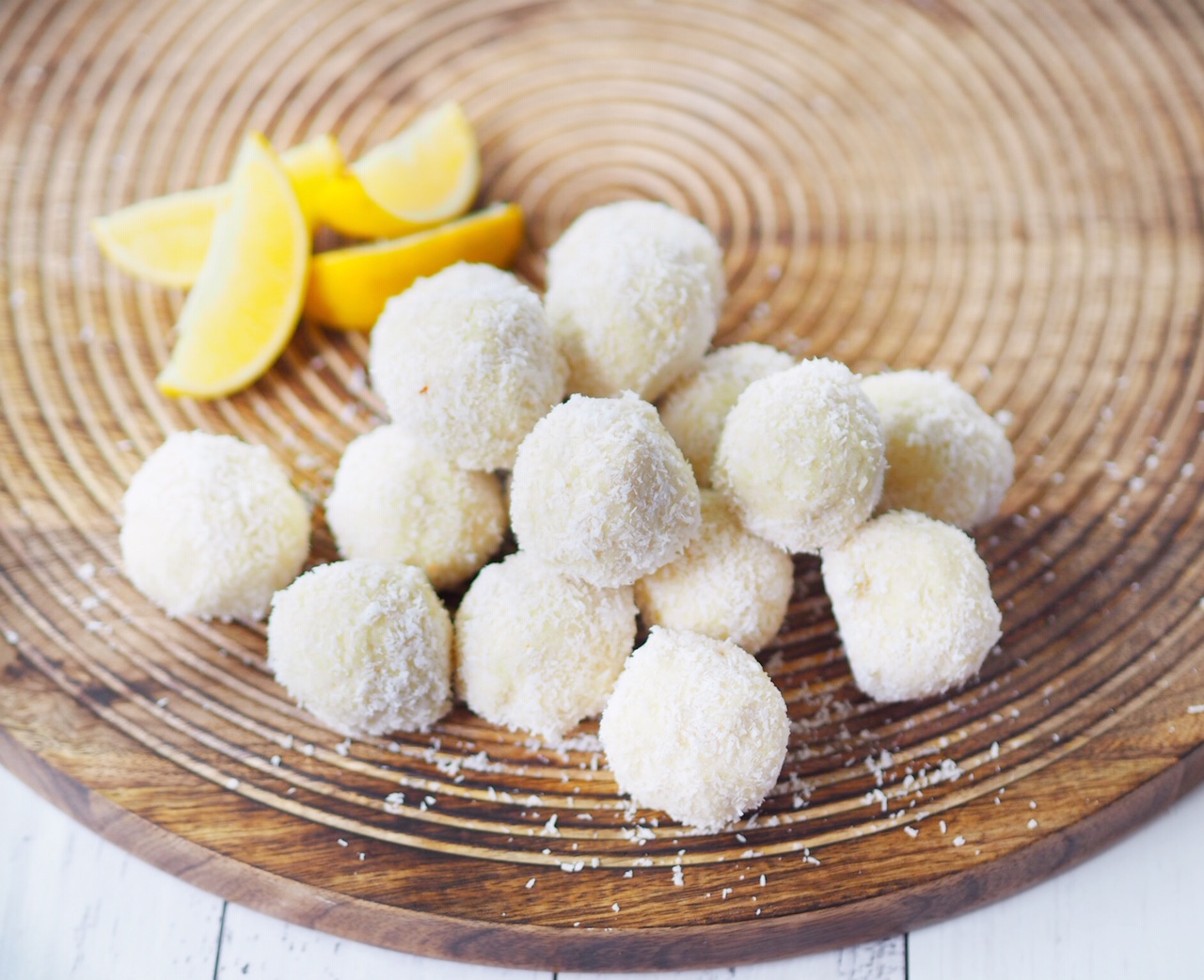 INGREDIENTS
150gm Almond Meal
2 Cups Desiccated Coconut, plus extra for rolling
Juice of 2 Medium sized Lemons
1 Tsp Vanilla Extract
1/2 Cup Coconut Oil, melted
3 Tbs Maple Syrup
The zest of 1 lemon if you want extra "zing"
LET'S PUT IT ALL TOGETHER
Using a food processor or thermostyle appliance, place all of the ingredients into the bowl.  Process until all of the ingredients come together, about 20 seconds.  If it looks really wet add a little extra coconut.
Place onto a flat tray and put in the fridge for 10 minutes to allow the mixture to firm up a little.  While you are waiting you can clean up.
Take tablespoon sized amounts of the mixture and roll into balls then roll in the coconut.  Place onto a tray.  Once the mixture is all rolled pop them in the fridge for about an hour.  They can then be transferred to an air-tight container.
Makes approximately 15 balls
Store in an airtight container in the fridge for up to 7 days.
Place in a ziplock bags and freeze for up to 3 months.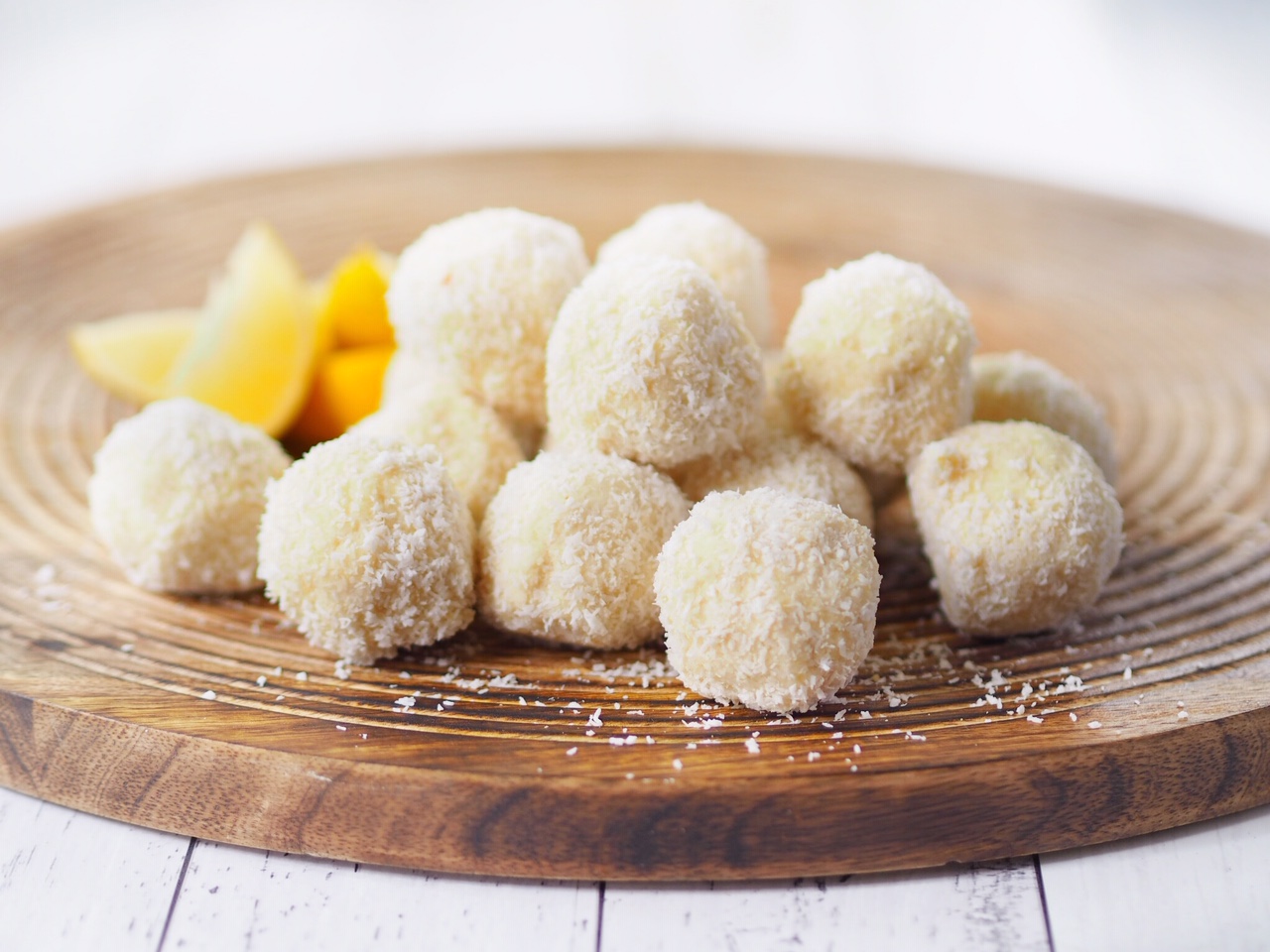 (Visited 656 times, 5 visits today)