MEXICAN TURKEY BALLS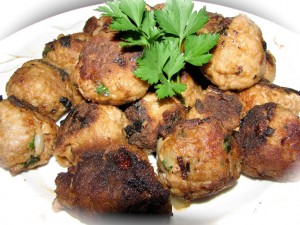 INGREDIENTS

500gm Turkey Mince – approx $4.50
2 cloves garlic finely chopped
1 med onion diced
Parsley
3/4 Cup breadcrumbs
2 tspoons Mexican Seasoning – use mild for the kiddies.
2 Tbl Spoons BBQ Sauce
Salt and Pepper
Plain flour for rolling in
LETS PUT IT ALTOGETHER
1. Mix altogether in a bowl and roll in to balls, roll in plain flour prior to cooking.
2. Shallow fry until browned and cooked through
EASY TOMATO BASED SAUCE
1 Tin Crushed Tomatoses with Basil and Oregano
1/2 Cup Tomato Sauce
2 Crushed garlic
Mexican seasoning to taste
Cook in a frying pan and reduce to a thick sauce, add turkey balls and coat.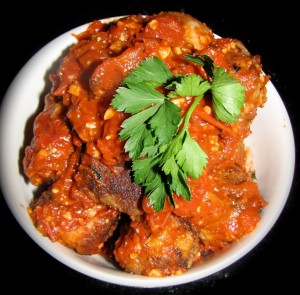 These can be served with a tomato based sauce, dipping sauces (sweet chilli, salsa, gucoamale, sour cream)
Wrap them up in soft pita breads with lettuce, tomato cheese and sauces.
Great for lunch the next day.

(Visited 301 times, 1 visits today)