Zucchini Mac n Cheese ready in under 5 Minutes has been a real savior on work nights.
I've been cooking this dish at least once a week lately as the boys have been gobbling it up.  It is the perfect side dish to steak, chicken as well as the slow cooker meals I have been cooking lately. A simple one pot dish.
I love that the pasta cooks in 3 minutes and is high in fibre.  The bonus of the zucchini means I'm getting more of the good stuff into my sometimes defiant eaters.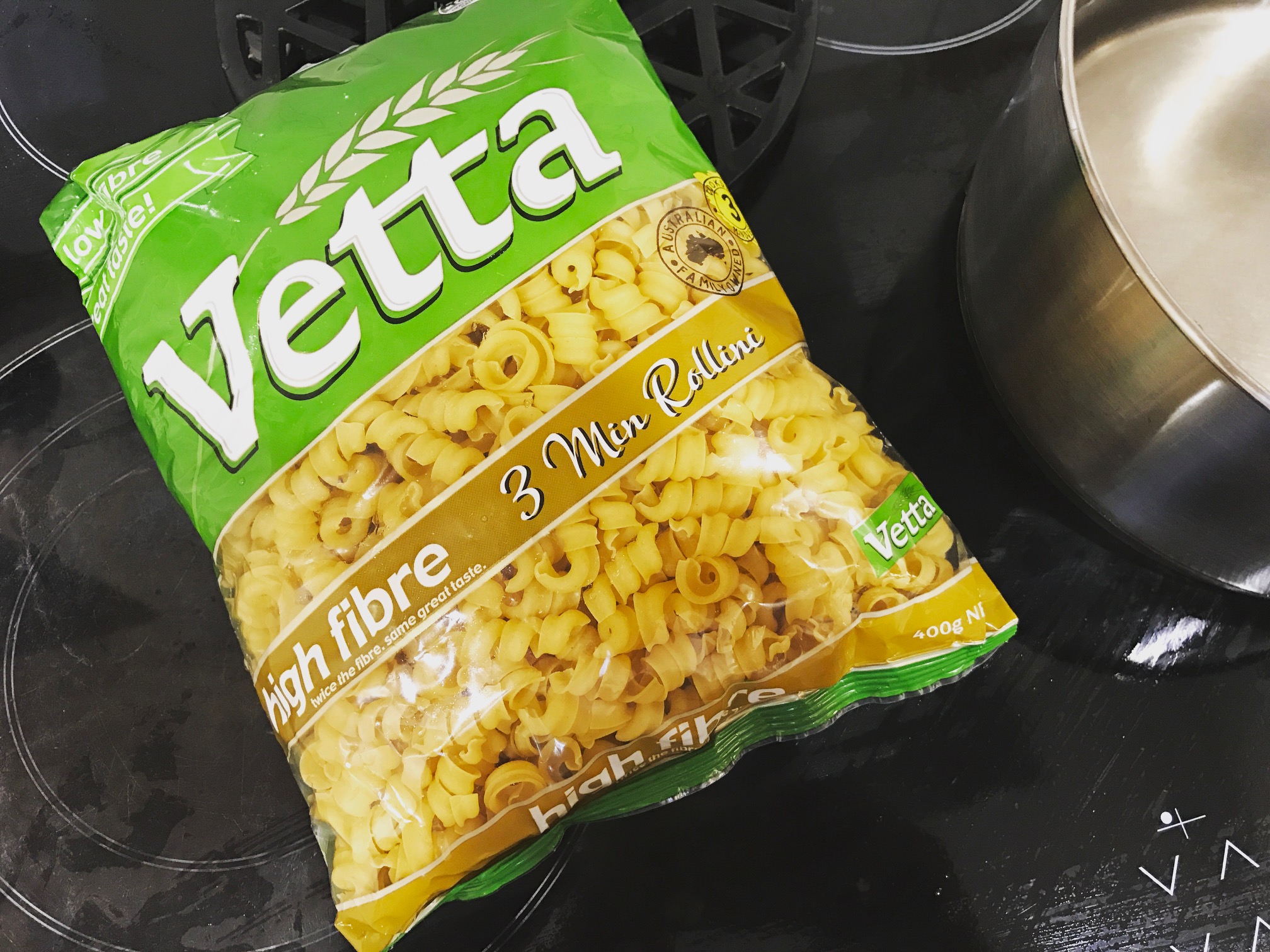 INGREDIENTS
1 1/2 Cup Uncooked Vetta High Fibre 3 minute Rollini
1 Zucchini, peeled and grated
1 Tbs Butter
1 Tsp Minced Garlic
1/2 Cup Tasty Cheese, grated
LET'S PUT IT ALL TOGETHER
Bring a medium saucepan filled with water to the boil.  Add the pasta and grated zucchini and cook for 3 minutes.
Drain the water.  Return to the stove over a medium heat.  Add the butter and minced garlic.  Cook while stirring until the garlic flavour is released.
Add the grated cheese and stir through until melted.  Remove from the heat.
Serves 4 as a side or 2 as a meal.

(Visited 20,576 times, 16 visits today)