This is smoothie two as part of my seven day series.  Find more smoothie recipes here. This is the prefect smoothie to have when you are feeling dehydrated and need a boost.  Fresh and lively and a lovely pink colour it will appeal to the little ones as well.  You can freeze the watermelon and strawberries to make it cold and icy.
Download a copy of the shopping list to make these seven smoothies here:
[sdm_download id="8225″ fancy="0″]
INGREDIENTS
1 Cup Diced Watermelon
4 Strawberries
3/4 Cup Coconut Water
2 Mint Leaves
LETS PUT IT ALL TOGETHER
Place all the ingredients into a blender and blitz until smooth.
Serves 1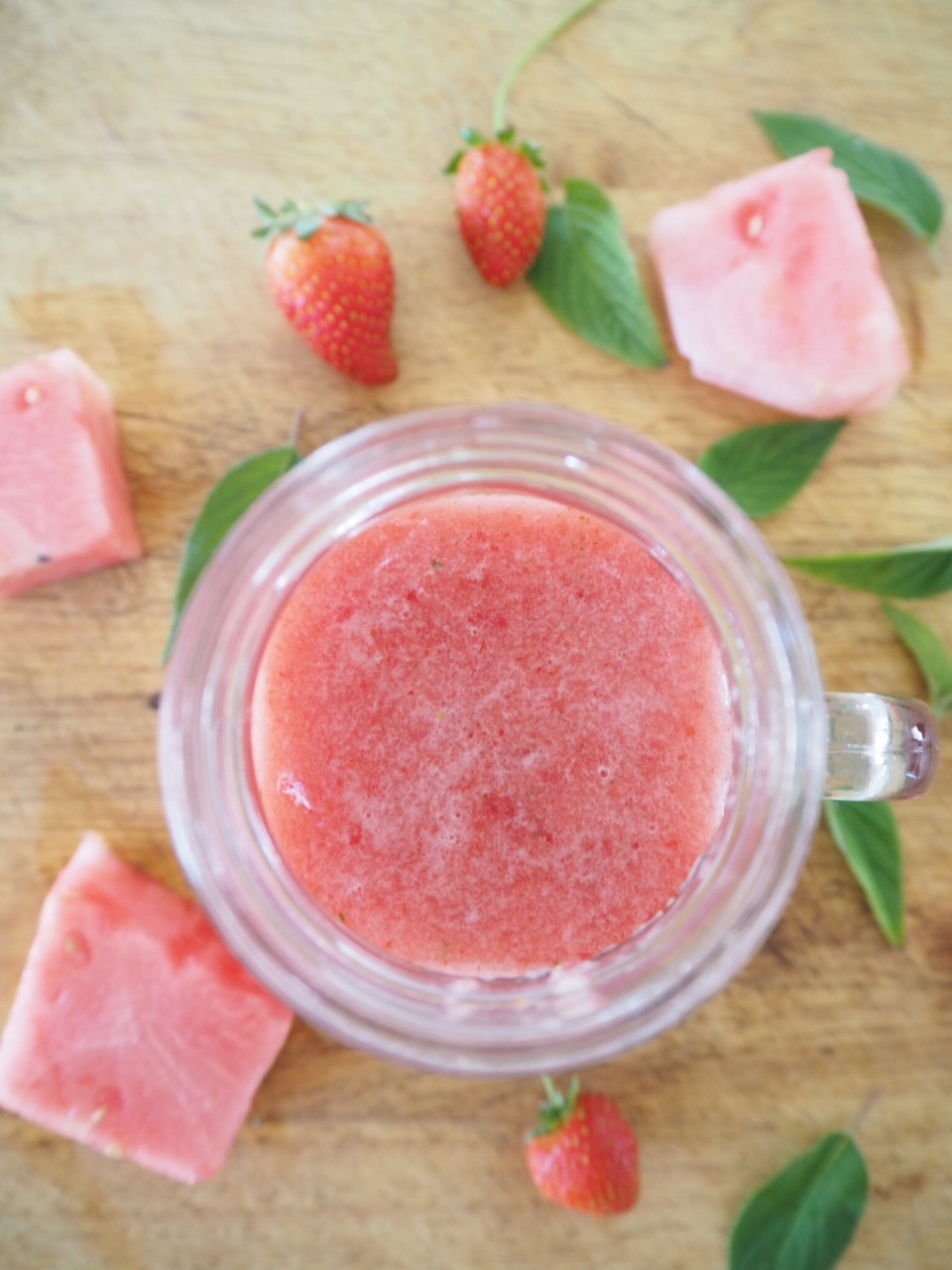 (Visited 1,636 times, 1 visits today)