I would like to introduce you to Glenys Zucco she is Dairy Australia's (my blog sponsors) Dietitian and she is going to talk to us about all things milk and debunk some myths.  She also has a new breakfast smoothie and porridge recipe that is a great start for busy morning.
Hi! I'm Glen, from Dairy Australia. We partnered with Amanda last year to share information on the nutritional benefits of dairy, and inspire some Legendairy recipes for you and your kids. This year, we're excited to bring you new information, recipes, videos, tips and so much more.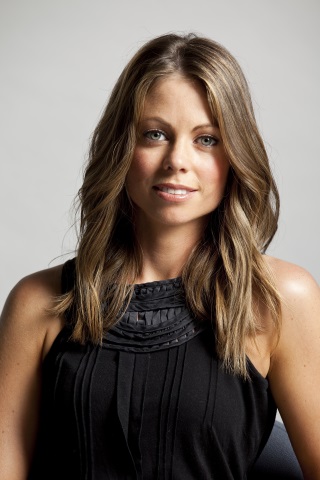 At Dairy Australia, we think it's amazing what dairy can do, and we're here to tell you why. So, to kick thing's off and in celebration of Februdairy, here's six facts you may not know about one of the biggest heroes in the fridge, milk!
1. Milk is high in fat? Wrong. Research shows many people mistakenly believe regular fat milk contains, on average, 22 per cent fat. The fact is, regular fat milk actually contains only 3.8 per cent fat. Reduced fat milks have less at around 2 per cent fat or 2 grams per 100 ml. – in other words, milk is at least 96 per cent fat free!
2. Want to lose weight? Don't cut out milk! Many Australians cut back on dairy for fear of gaining weight. Well fear not, because according to the National Health and Medical Research Council, consumption of dairy foods is not linked to weight gain. In fact, for people looking to lose weight, research shows including three to four serves of dairy in a reduced-kilojoule diet can actually help accelerate weight loss, particularly from around the stomach. Not only that, Milk is a source of high-quality protein, and has a low glycaemic index (GI), to help you feel fuller for longer.
3. Milk makes you smarter? Sort of. It's not quite THAT amazing but milk does contain nutrients for growth and development, including zinc for improving brain function – so it's an integral part of a daily diet, especially for children.
4. Thinking about jumping on the alternative milk trend? Think again. Soy, rice, almond and cashew milks are popping up all over town, but I'm sorry to say these alternatives simply don't pack the same punch. Cows' milk naturally contains more than eight essential nutrients. Milk is best known for providing calcium to help build strong and healthy bones, but milk contains over eight essential nutrients and is the biggest source of vitamin B12, iodine, potassiumin the Australian diet. Other so called 'milks' do not deliver the same proven health benefits and while nuts and vegetables are packed with other important nutrients, it's difficult to rely on them to meet your calcium needs.
5. Tired after a workout? Recover with milk. It's one of the best post-exercise drinks going round (even flavoured milk!). Milk's unique combination of whey and casein proteins is also important for muscle growth and repair – another plus for athletes of all levels and ages. Not only that, those who include milk and dairy as part of their healthy diet and workout routines can expect to lose more weight, more body fat and more centimetres from their waist, while holding on to more lean muscle than those who skip the dairy.
6. Lactose intolerant? You can still enjoy cows' milk. Up to 250ml of cows' milk daily can be tolerated for those lactose intolerant, provided it's broken up throughout the day and consumed with other foods. What's more, some Aussie manufacturers make lactose-free versions of plain and flavoured milk. These options have the same package of nutrients and protein without the lactose, so drink up!
Now for the fun part, here are some of my favourite milk recipes from The Dairy Kitchen to kick-start your family's milk-fuelled diet. Enjoy!
Breakfast Smoothie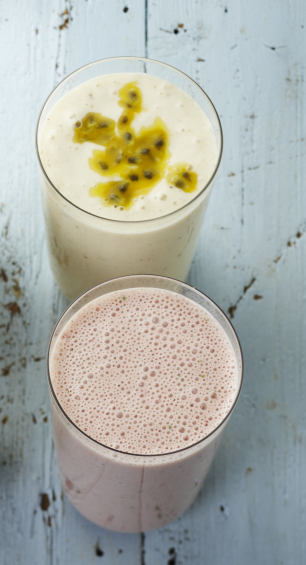 A smoothie at breakfast can keep you and the kids full for the whole morning, and is so easy when you're on the go.
What you'll need
1 cup of reduced fat milk
1 cup of reduced fat yoghurt
2 bananas
2 teaspoons of honey
½ ice cubes
1 tablespoon of rolled oats
1 passionfruit, halved, pulp removed, to garnish
Method
1. Blend all ingredients together except passionfruit until smooth
2. Pour into chilled glasses and serve topped with passionfruit
Handy Hint
For a berry twist, add half a cup of frozen raspberries into the mix!
Porridge in a Minute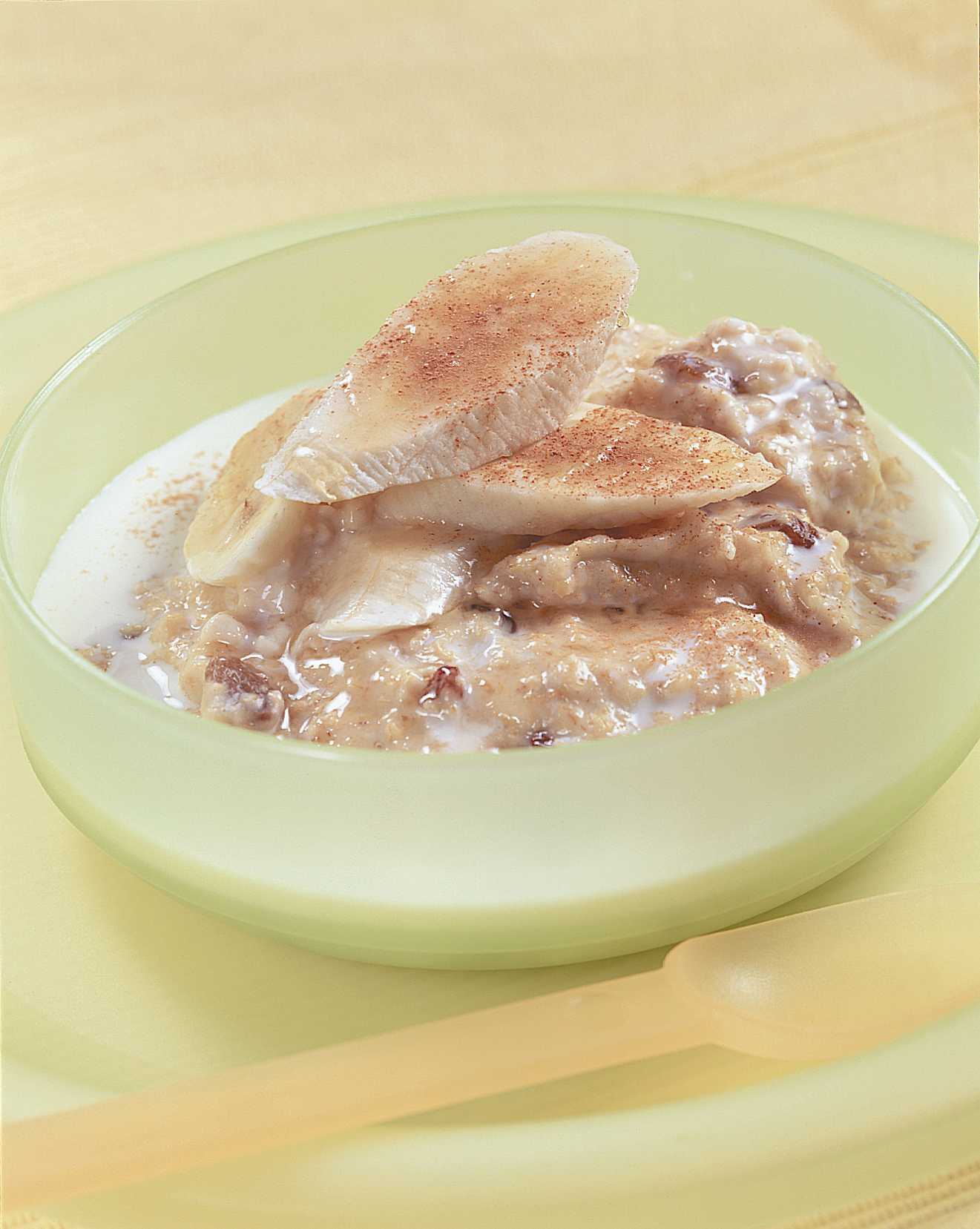 Every minute counts in the race against the school bell. This easy porridge is packed full of the good stuff and tastes delicious.
What you'll need
1 ½ cups of 1-minute oats
2 cups of Australian milk
2 tablespoons of sultanas
1 banana, sliced
1 tablespoon of honey
Cinnamon, to sprinkle
Australia milk, extra
Method
1. Heat oats, milk and sultanas in saucepan, over low heat, stirring continuously
2. Simmer for a minute or until mixture has thickened and oats are tender
3. Serve with banana, honey, cinnamon and extra milk
We hope you enjoy these two tasty creations and look forward to sharing more with you this year! For more information about Legendairy, check out our website and Facebook page.
Guest post: Dairy Australia Dietitian, Glenys Zucco
This is a sponsored post for Dairy Australia.

(Visited 674 times, 1 visits today)