This chorizo minestrone soup is so full of flavour you'll be coming back for seconds.  I have used D'Orsogna Mild Spanish Chorizo Salami to add a bucket load of flavour to what is normally a rather plain soup.  As the chorizo cooks it unleashes all of its full flavour into the soup making for one delicious meal.
I chose to make this in the slow cooker so I didn't have to worry about waiting at home for it to cook, but it can also be cooked on the stove top on a low simmer in about 1 hour (adding the pasta at the end and leaving it to cook for a further 15 minutes)
Perfect for leftovers the next day or for bagging up and placing in the freezer to have a meal on hand when you need it.
Mr 6 did try this soup and he did like it but it is one of the first chunky soups the kids have tried so we will continue with chunkier soups now that the boys are older.  You could also blitz this soup up (remove a portion before you add the pasta) for younger members of the family to enjoy.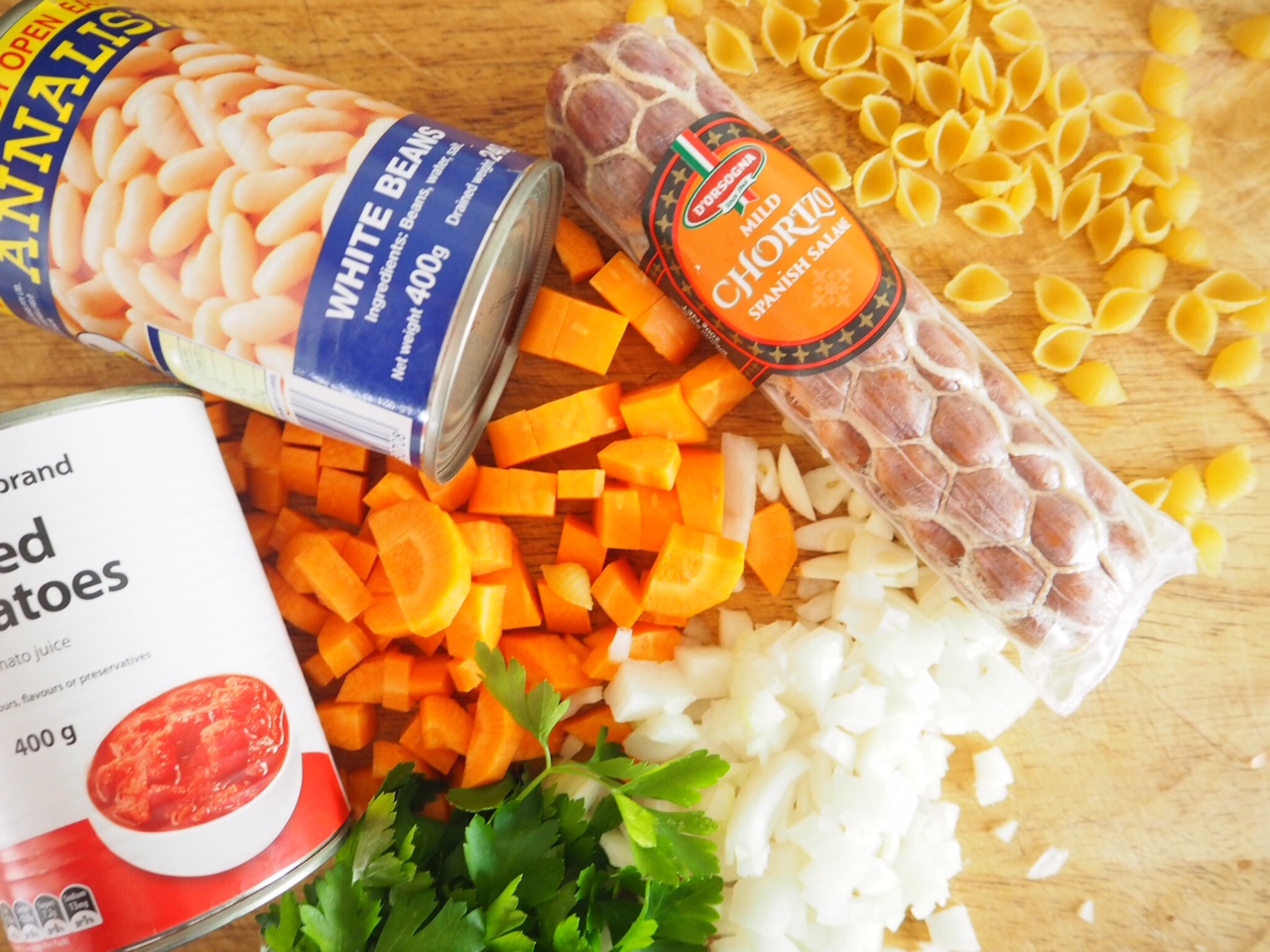 INGREDIENTS
1 (200gm) D'Orsogna Mild Spanish Chorizo Salami, outer paper removed and diced
1 Onion, diced
3 Garlic cloves, chopped
1 Large Carrot, peeled and diced
400gm Can Diced Tomatoes
6 Cups Chicken Stock
400gm Can Cannellini Beans, rinsed and drained
1 1/4 Cups Small Shell Pasta
Fresh Parsley, to serve
LETS PUT IT ALL TOGETHER
1. If your slow cooker has a saute function this step can be done in it.  If not use a medium frypan over a medium high heat on the stove.  Saute the onion, garlic and chorizo until the onion softens.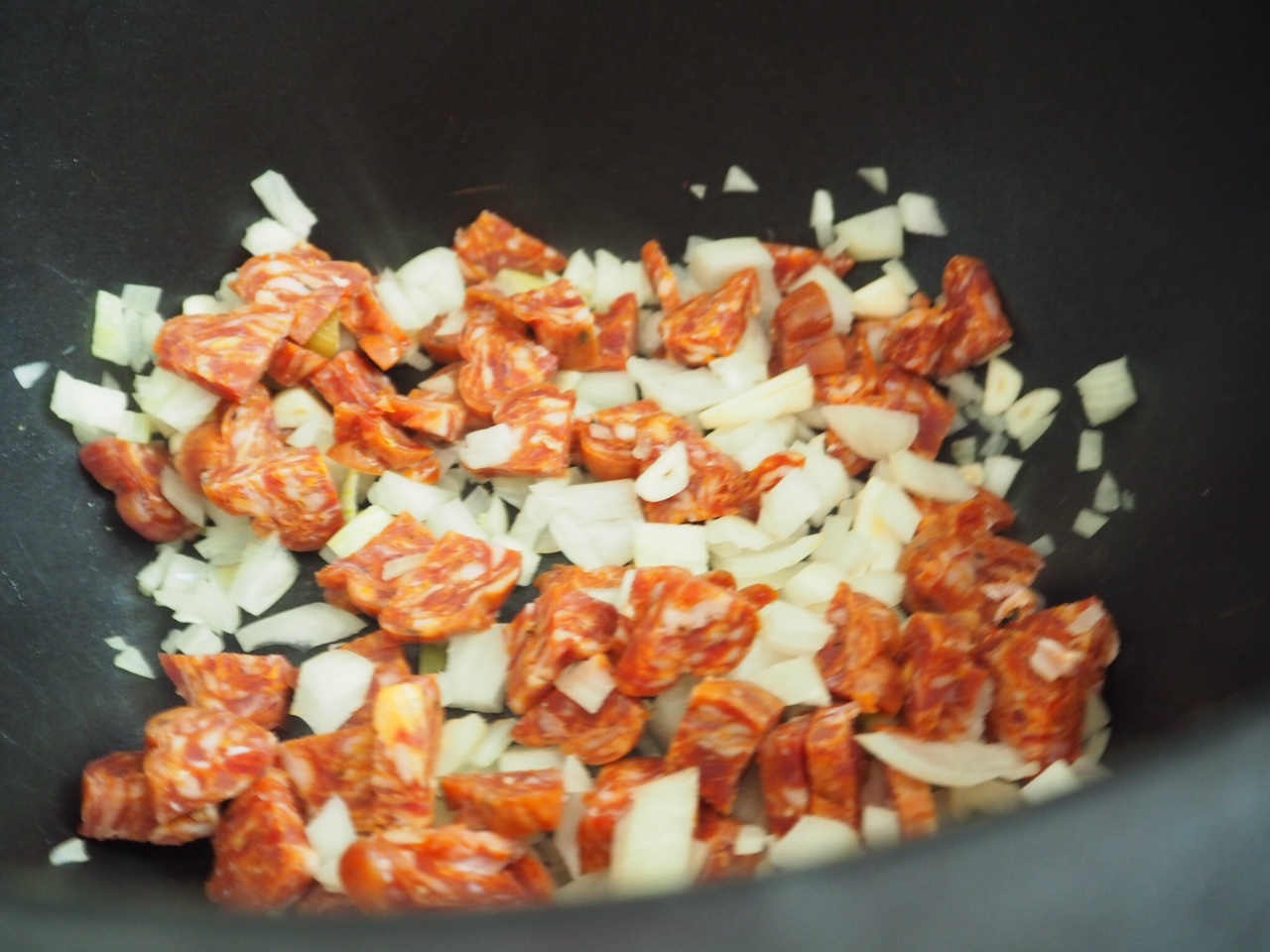 2. Add this to the slow cooker.  Add the carrot, tomato, stock, and beans.  Set to low and leave to cook for 6 hours.
3. Add the uncooked pasta and leave to cook for another 30 minutes or until the pasta is cooked.
Sprinkle with fresh parsley before serving.
Enjoy with crusty bread.
Serves 6

(Visited 6,249 times, 17 visits today)