I'm back in the kitchen getting creative with leftovers and the Christmas leftovers have given me a variety to choose from.  This recipe for Skillet Frittata can be used to make many different varieties – depending on what you have.
I have used smoked salmon and capers, you could use ham and tomato, chicken and asparagus – the combinations are endless.
INGREDIENTS
2 Small washed Potatoes, sliced thinly
1/2 Onion, sliced finely
1/2 Cup of Meat – Smoked salmon, ham, chicken etc
A scattering of capers, or tomato, sliced asparagus etc
1/4 Cup Parmesan cheese or tasty cheese
4 Eggs, whisked with a little milk and salt and pepper
Butter or margarine
LETS PUT IT ALL TOGETHER
1. Using a non stick fry pan, place over a high heat.  Add the sliced potatoes over the base of the fry pan along with a little butter and the onion.  Cook for 5 minutes while you are preparing the remaining ingredients.
2. Scatter the smoked salmon and capers (or your chosen fillings) over the potatoes.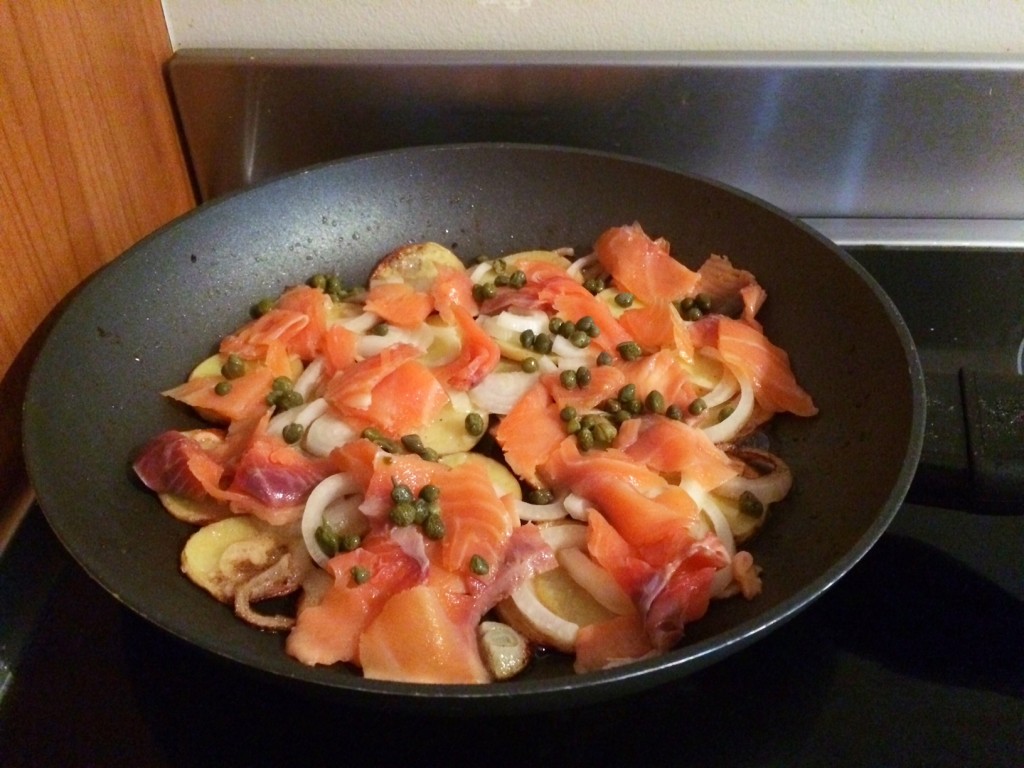 3. Follow by adding the cheese to the whisked egg mix and pour it over the ingredients already in the fry pan. Optional: add your favourite herbs to the egg mix.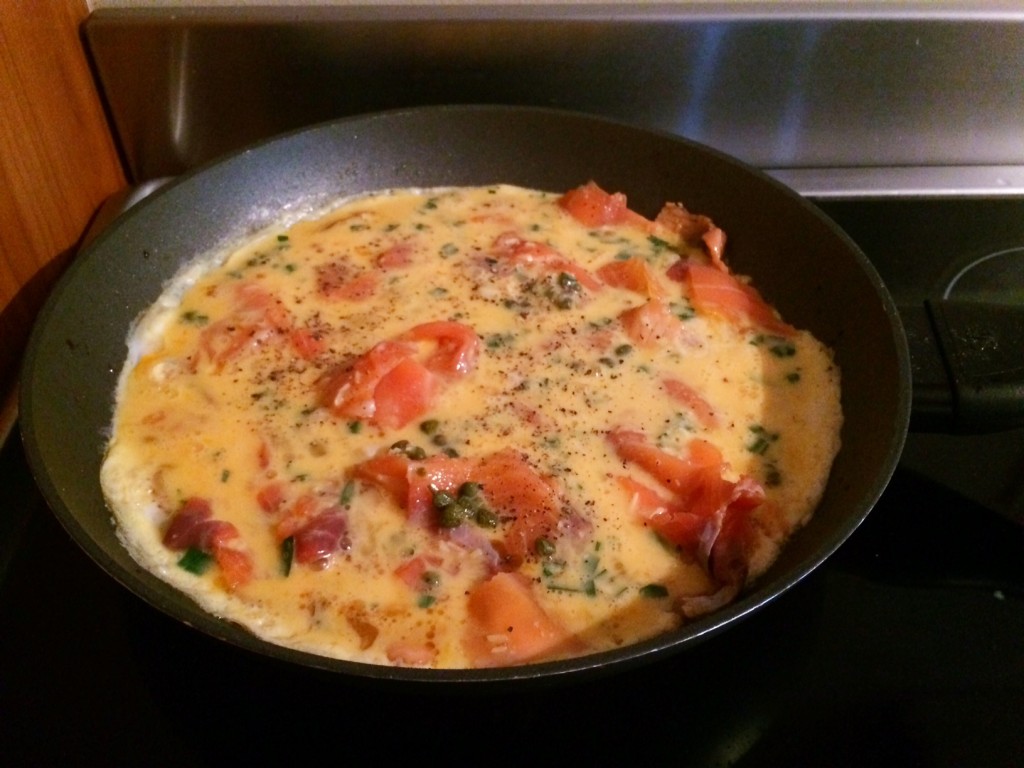 4. Turn down to a medium heat and place a lid on the fry pan.  If you don't have a lid, I find a plate works well.
5. Cook until the egg is just set, and then flip onto a plate to the potato is on top.  You can slide it out too, so the potato is on the bottom.
Enjoy with a leafy salad.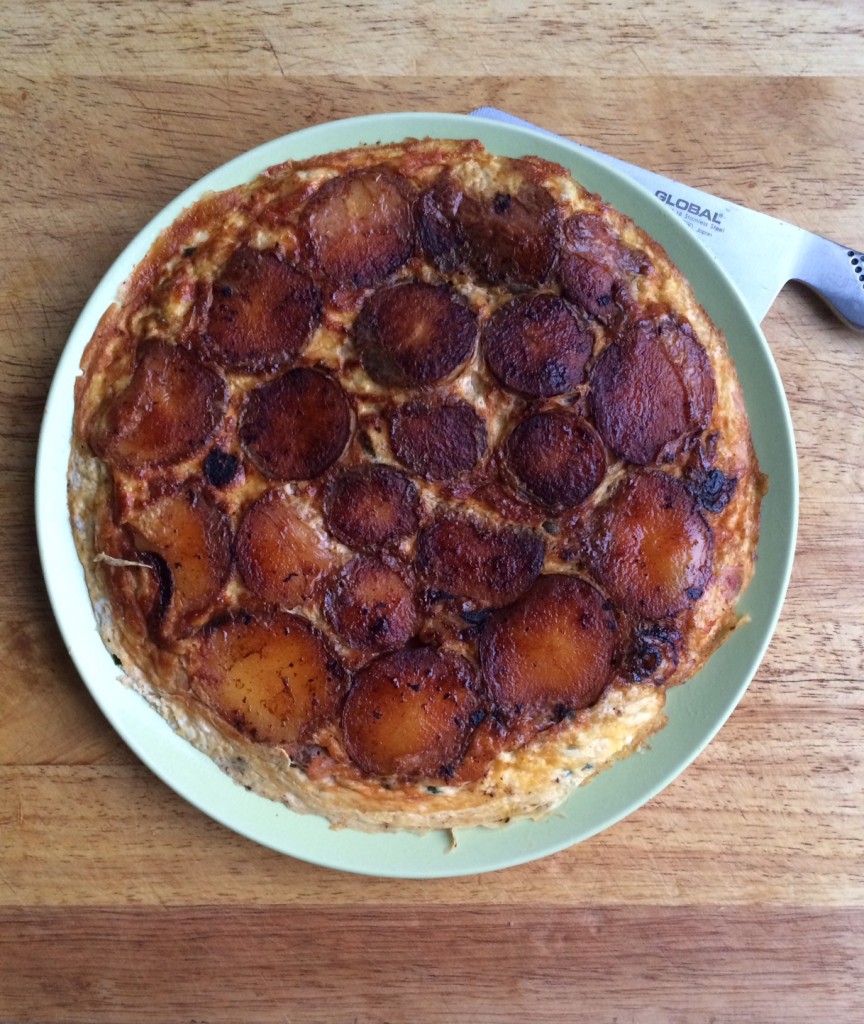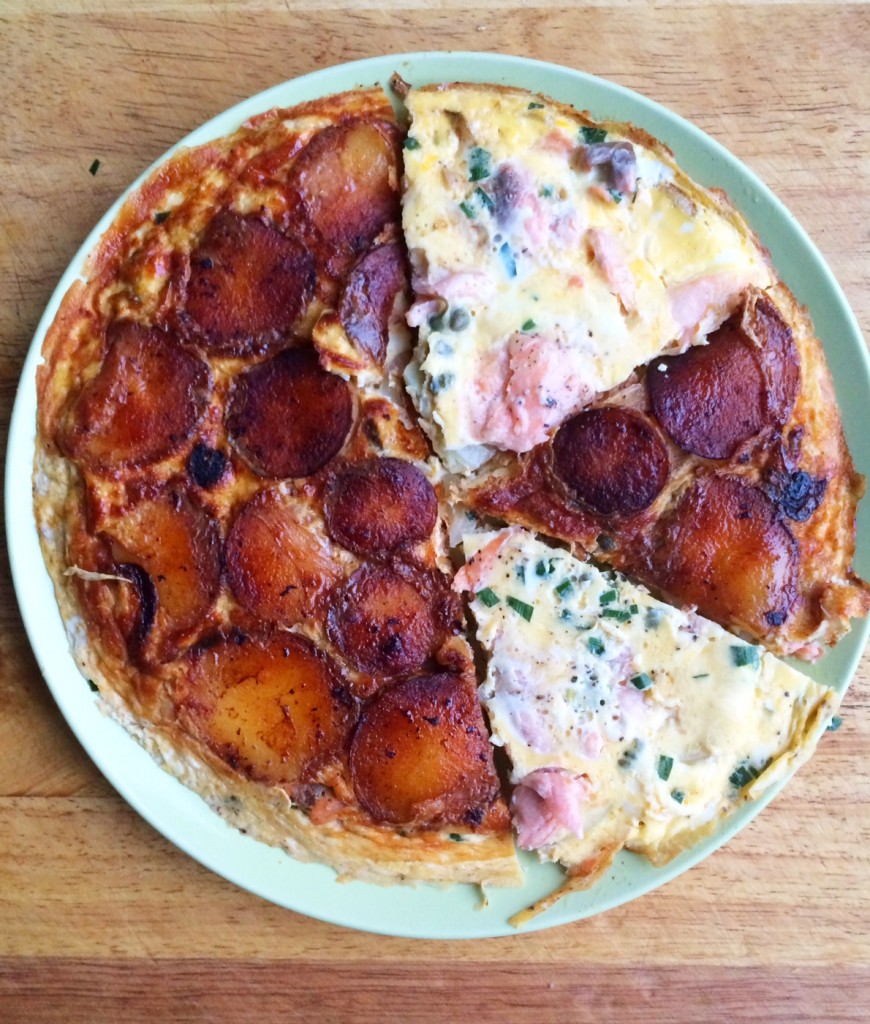 (Visited 601 times, 1 visits today)