This is a a real family friendly, hearty meal that is sure to keep tummies satisfied during the cooler weather.  It's budget friendly and can easily be adapted to suit other meats like cubed chicken thighs and cheaper cuts of beef to replace the sausages.
I always try to use good quality sausages from the butcher and look for leaner varieties which are normally thin beef, lamb or chicken as apposed to pork sausages which are rather fatty.
What I love the most about this recipe is that you can include any of your families favourite vegetables and they will come out tasting absolutely fabulous. The slow cooking process breaks them down which makes it easier for the little members of your family to enjoy this meal.
Use the base ingredients of this recipe which are the bacon, onion, garlic, tomato puree, stock, chickpeas and pasta and experiment will all different combinations of meat and vegetables.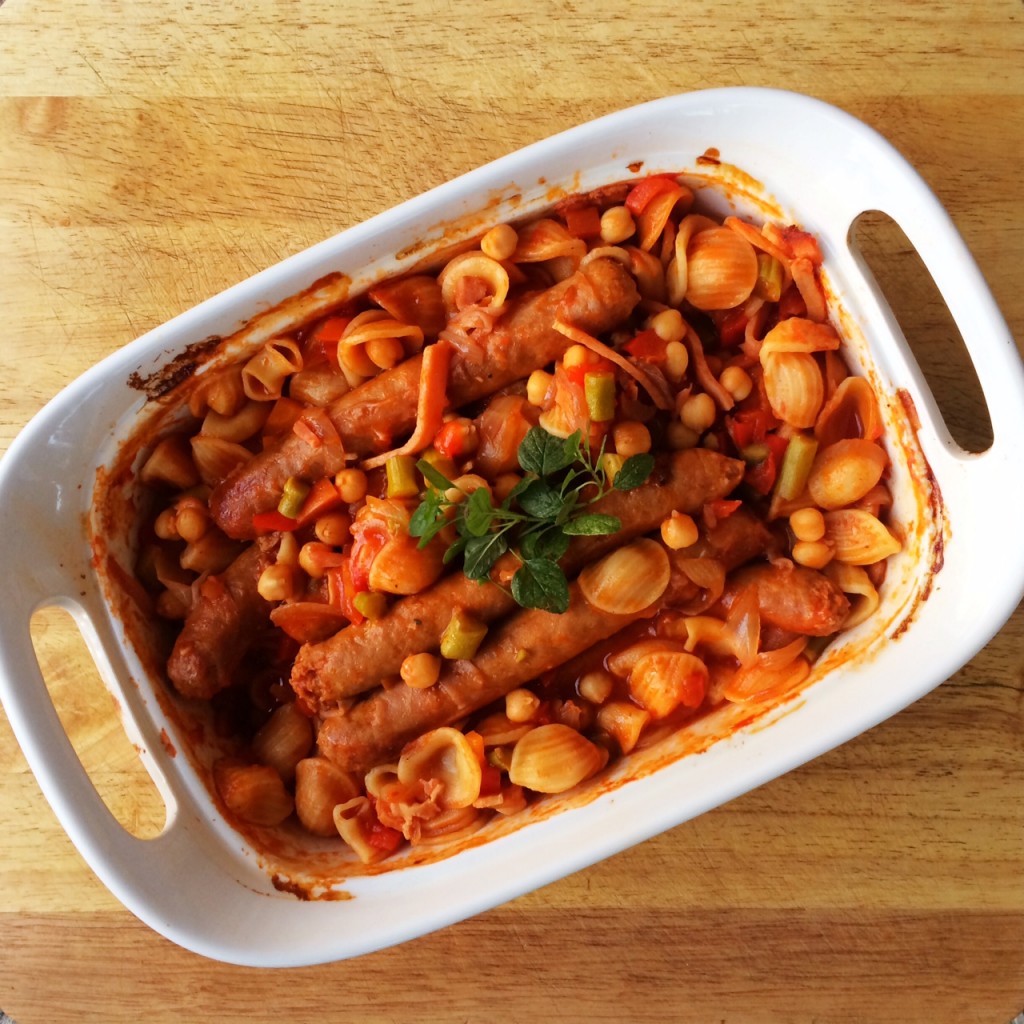 INGREDIENTS
500 g of sausages of choice
3 Rashers of bacon, chopped
1 onion peeled and sliced finely
1 tablespoon minced garlic
1 capsicum deseeded and diced
1 carrot chopped into cubes
1 cup of peas or asparagus sliced (I had a bunch in the fridge that needed using up)
1 400 ml can of tomato purée
1 cup of chicken stock
1 can of chickpeas rinsed and drained

Optional: add 2 cups dry pasta and an extra cup of water 30 minutes before finishing cooking.
LET'S PUT IT ALL TOGETHER

1. In a frying pan over a medium-high heat place the sausages. onion garlic and bacon. Cook while you are preparing the vegetables, until lightly golden.
2. In an oven safe dish with a lid, add the chopped vegetables and cooked sausages, bacon, onion & garlic followed by the chickpeas.
3. Pour over the tomato purée and chicken stock mix. Mix gently to combine all the ingredients.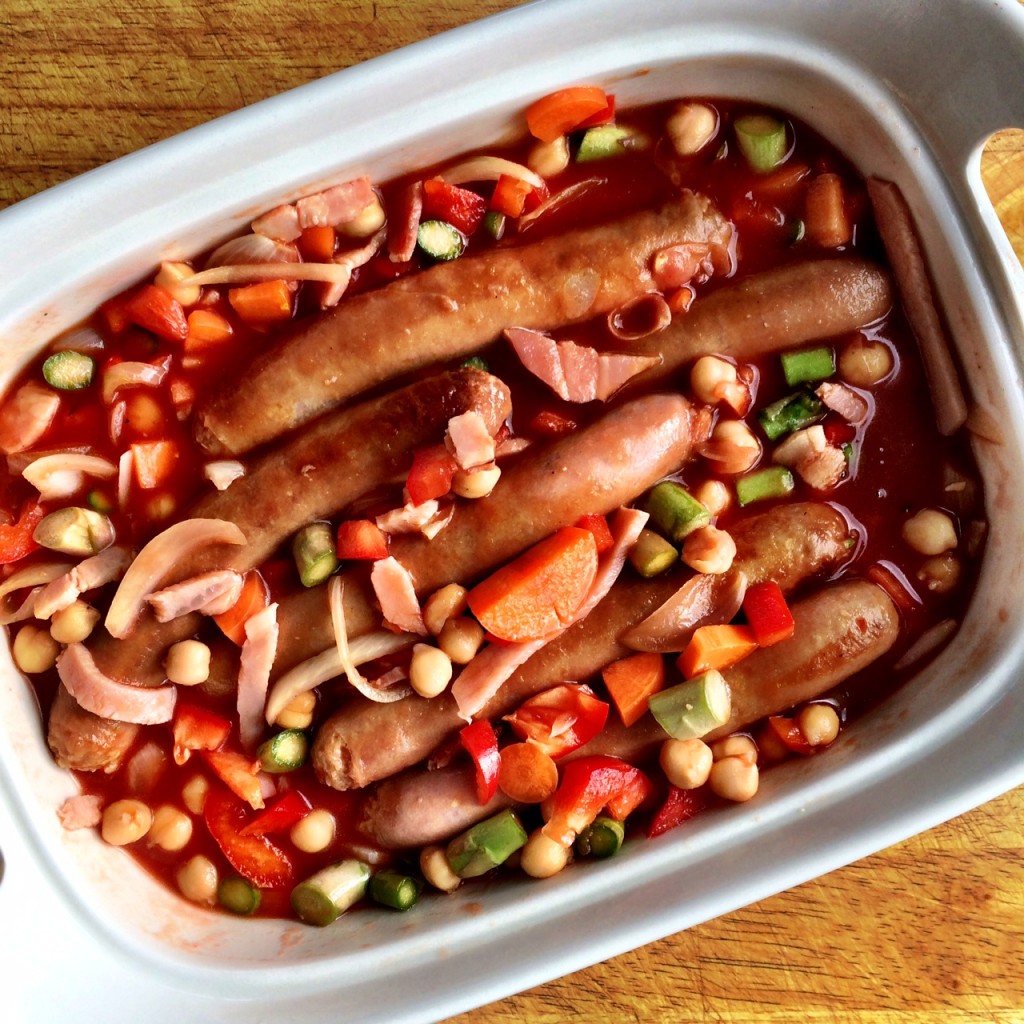 4. Place the lid on and pop into a 150°C for approximately 2-3 hours. Add 2 cups of dry pasta and an extra cup of water 30 minutes before the finishing cooking time, stirring them through.

If not adding pasta serve with some crusty bread to soak up the juices.

Serves 4 to 6
Great for leftovers store in a sealed container in the fridge for up to 3 days.

(Visited 2,931 times, 7 visits today)