This year I have given the ripple cake a fresh and vibrant lift by using delicious summer fruits.  A ripple cake is so easy to make even the non-cook will be able to whip this one up.   It requires such little effort but you achieve such a great result.
So if you have been put down to bring or make dessert for Christmas Day then I highly recommend you make this Passionfruit and Mango Butternut Ripple Cake, you will impress the pants off your guests (not literally I hope).
INGREDIENTS
1 Packet Butternut Biscuits
500ml Thickened Cream
1/2 Cup Icing Sugar
1 Tsp Vanilla Essence
1 Mango
3 Large Passionfruits, pulp only
5 Cherries
LETS PUT IT ALL TOGETHER
1. To the bowl of a stand or hand mixer add the cream, icing sugar and vanilla essence.  Beat until the cream holds form.
2. Choose a serving plate and place a line of cream onto it.
3. Take a butternut biscuit and place cream on the flat side. Stand up on the layer of cream on the plate.  Repeat until all the biscuits are used.  Cover the biscuits with the remaining cream to make a nice even log.  Place in the fridge for a minimum of 8 hours or overnight is best.
4. Before you are ready to serve, pour over the passionfruit pulp and top with sliced mango pieces and the cherries.  Cut on a diagonal to serve.
Serves 8+
Store in the fridge for up to 5 days (if it's not all eaten by then).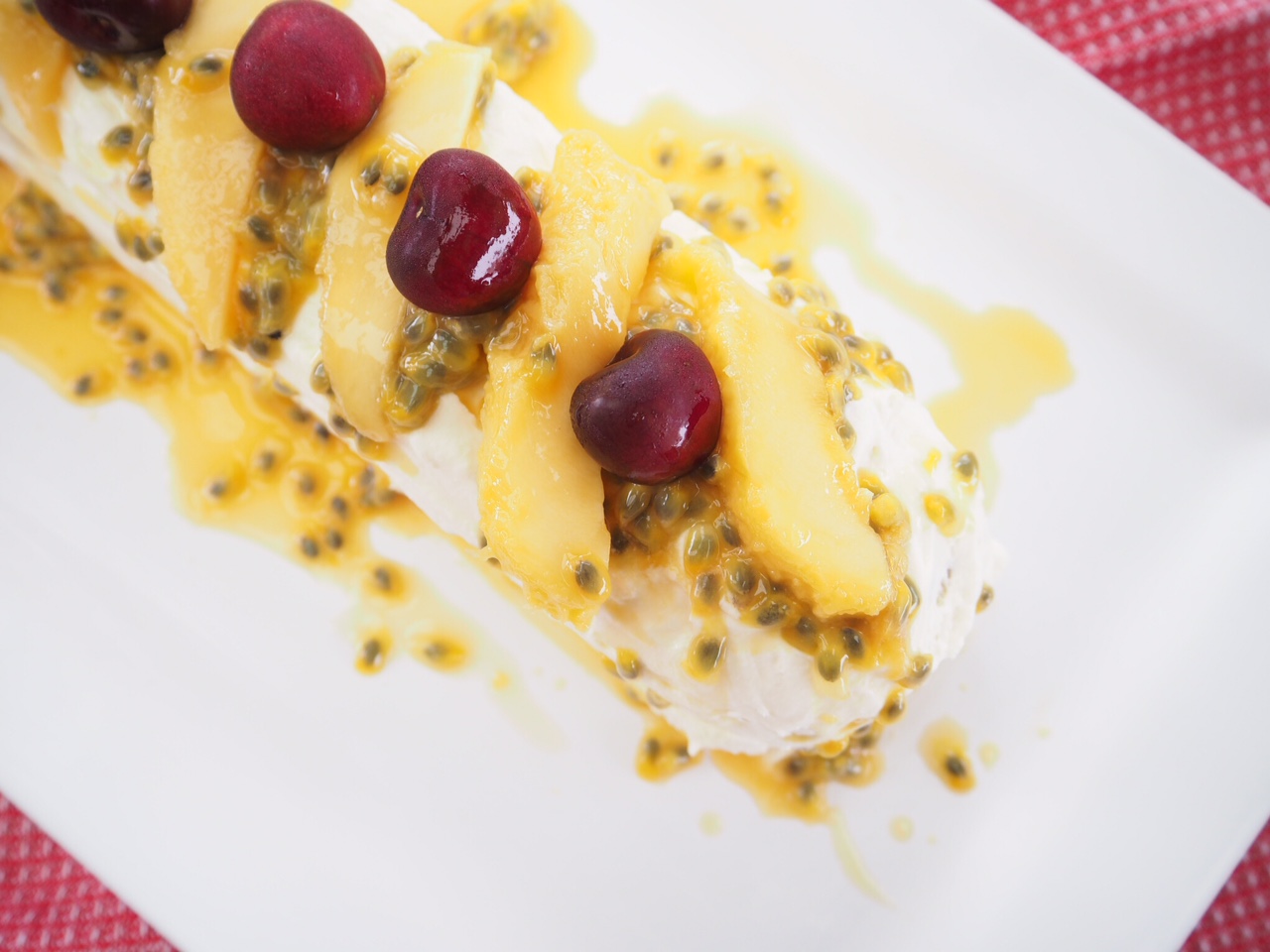 (Visited 9,856 times, 51 visits today)