It is hot hot hot!!! Cool down with a refreshing homemade Passionfruit and Lemon Cordial.
We have an abundance of passionfruits and my son suggested that we make a drink with them, so we decided on making a cordial so we can mix it with soda water or water and feel refreshed.
It is super easy to make and absolutely delicious to drink on a hot day.
For an adults only version mix with soda water and gin or white rum.
INGREDIENTS
2 Cups Raw Sugar or Caster Sugar
4 Cups Water
Juice of 3 Lemons
Pulp of 6 large Passionfruits
LET'S PUT IT ALL TOGETHER
Place the sugar and water into a large saucepan.  Place over a medium heat.  Stir until the sugar is dissolved.  Remove from the heat and allow to cool while you juice the lemons.
Add the lemon juice and passionfruit pulp to the sugar water, mix through.
Pour into a glass lidded bottle and place in the fridge standing up to cool completely.
To serve mix with water or soda water.  This is a cordial so you will only need a little to sweeten the water.  Test to see what strength suits your taste.
Store in the fridge.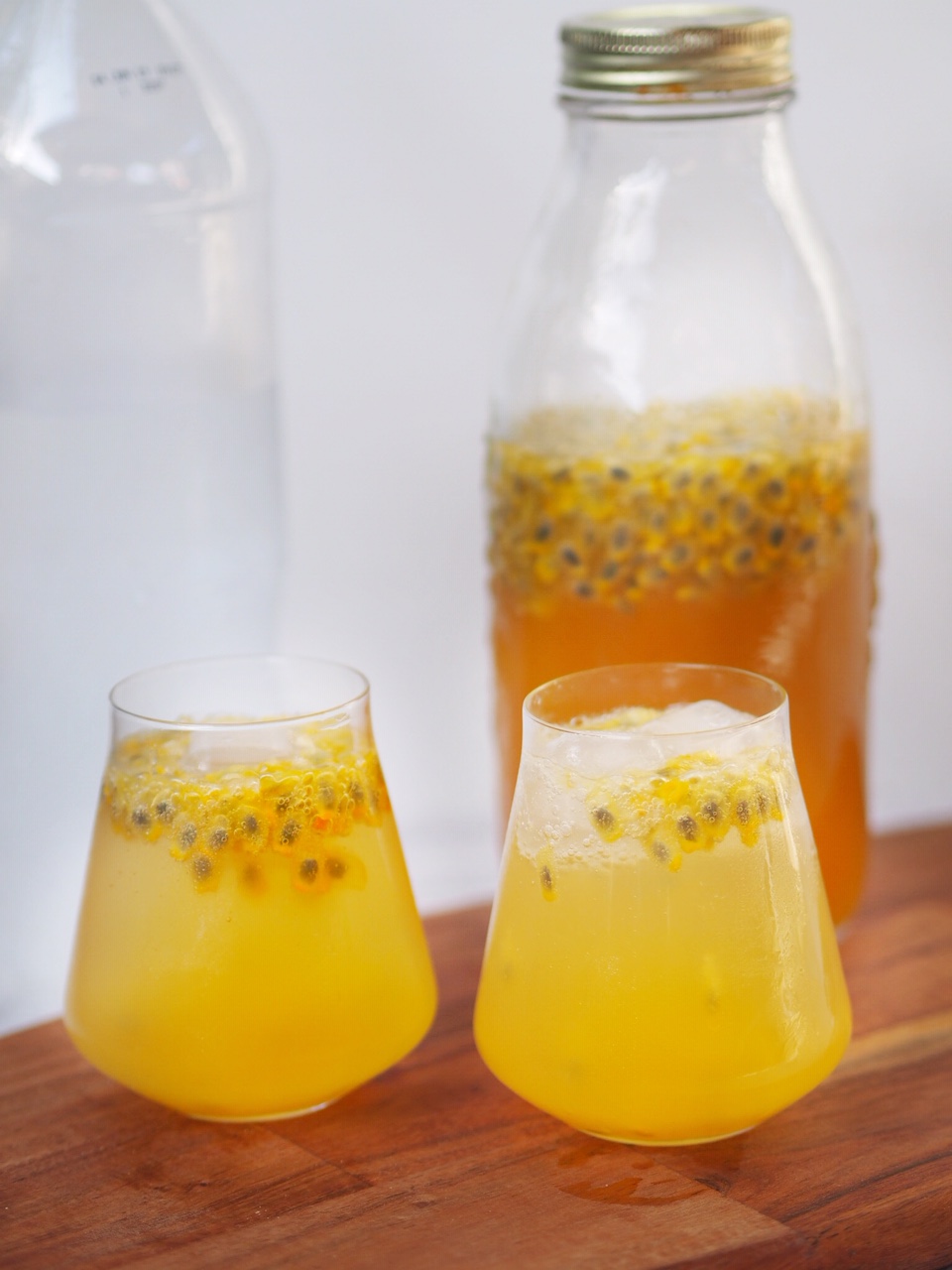 (Visited 1,408 times, 17 visits today)