This is my second recipe using Red Papaya. I have been challenged by Papaya Australia to bring Papaya or Pawpaw to the family table.  My kids love cake (what kid doesn't?) and what I love about this one is all the vitamins and minerals I have been able to pack into it with simple addition of Red Papaya.
It adds a lovely red orange fleck throughout the cake and makes it moist as well.  This one is a winner for the whole family. Enjoy as is or toast and spread with butter for breakfast.
INGREDIENTS
1/2 Red Papaya, seeds removed, flesh scraped out. Need to use the other half? Check out this idea Red Papaya Fruit Salad Boats
2 Overripe Bananas, mashed
3/4 Cup Brown Sugar
2 Eggs
100ml Olive Oil
1/2 Cup Desiccated Coconut
2 Cups Plain Flour
2 Tsp Baking Powder
LETS PUT IT ALL TOGETHER

1. In a large bowl place the red papaya and banana and mash.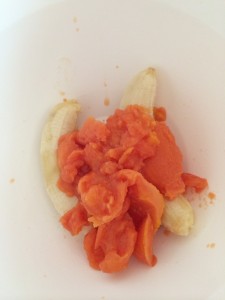 2. Add the brown sugar, eggs and olive oil and mix through really well with a whisk.
3. Add the desiccated coconut, flour and baking powder. Fold through until just combined.
4. Pour into a greased and lined loaf tin. Bake in a 180 degree Celsius oven for 1 hour or until golden and it bounces back when touched.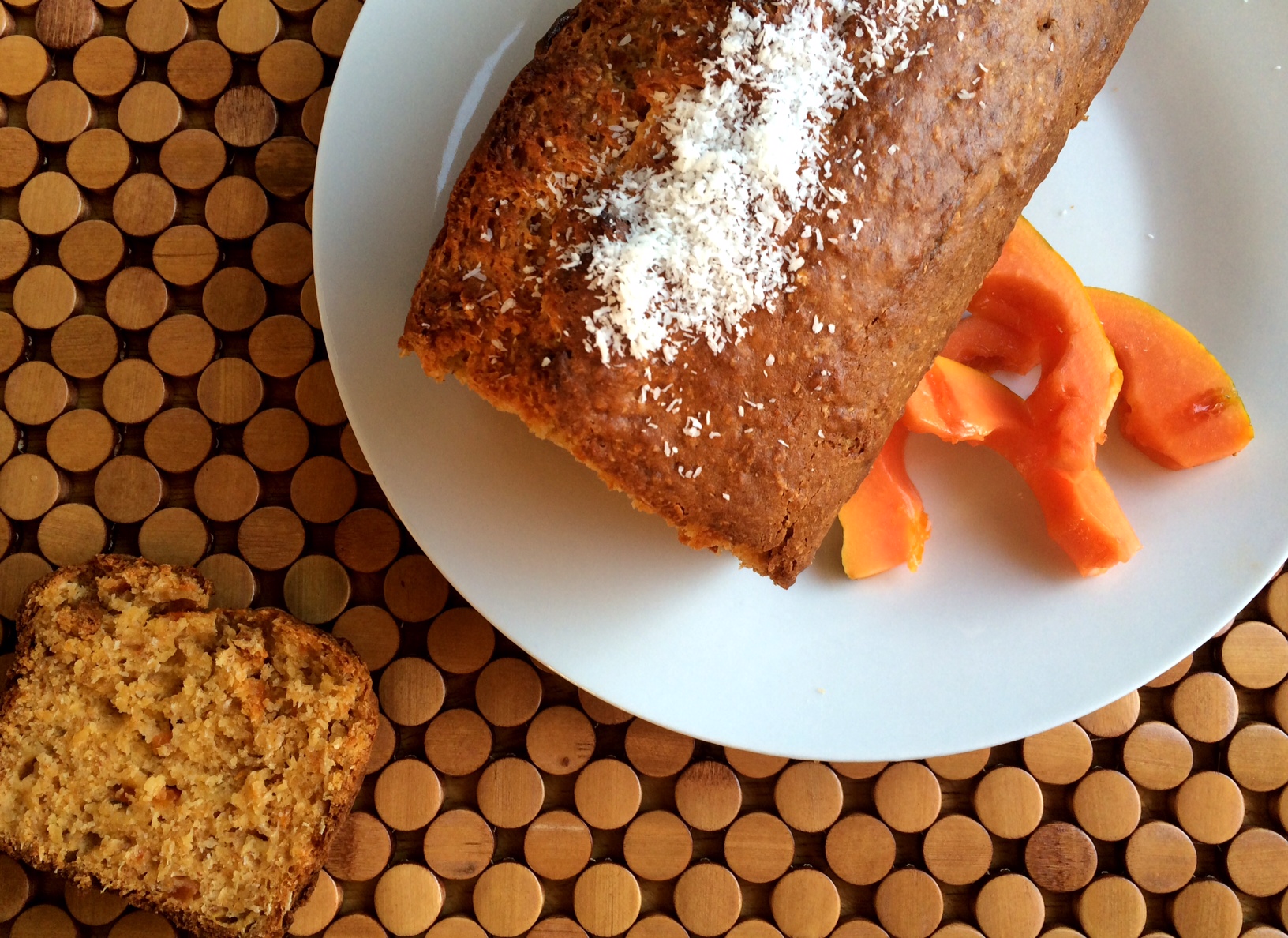 Decorated with extra coconut. Enjoy as is or toast and spread with butte for breakfast
Store in an airtight container for up to 5 days.
When the weather is warmer it is recommended to store in the fridge.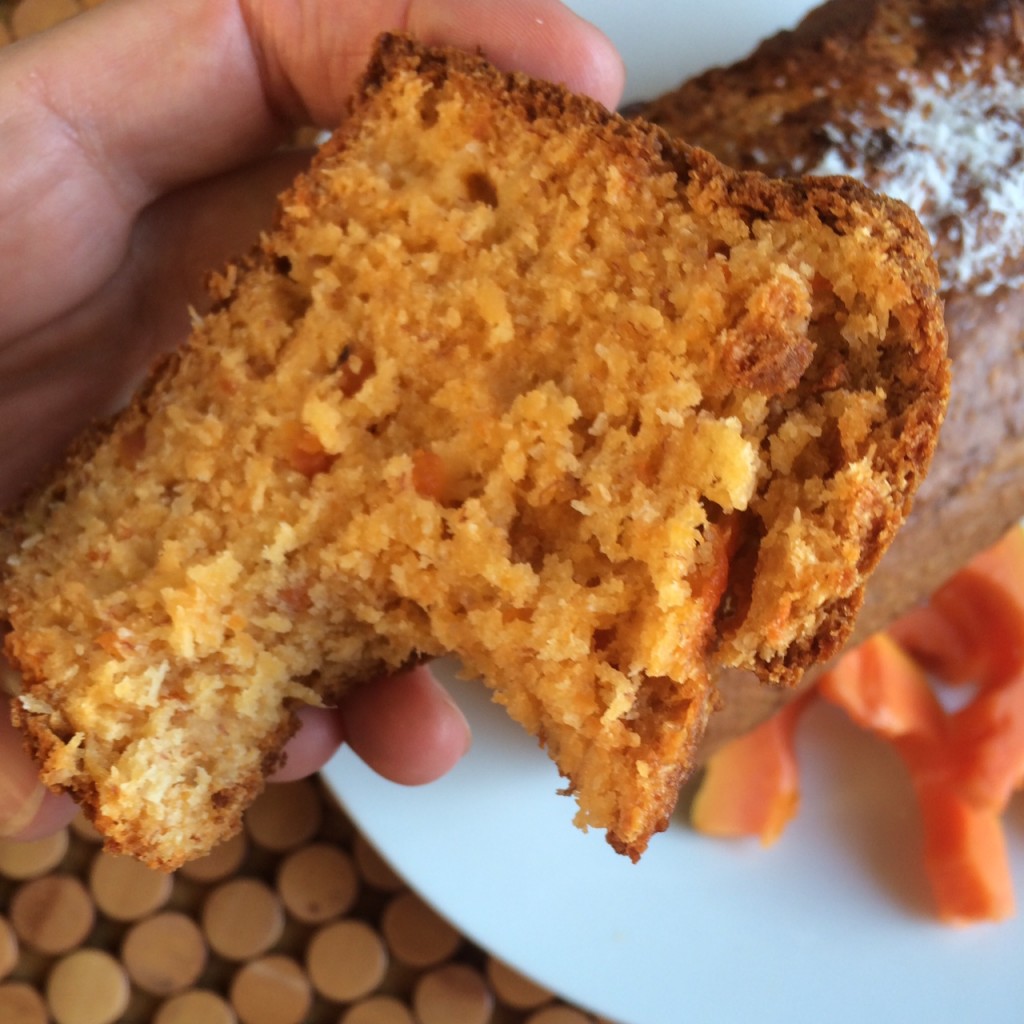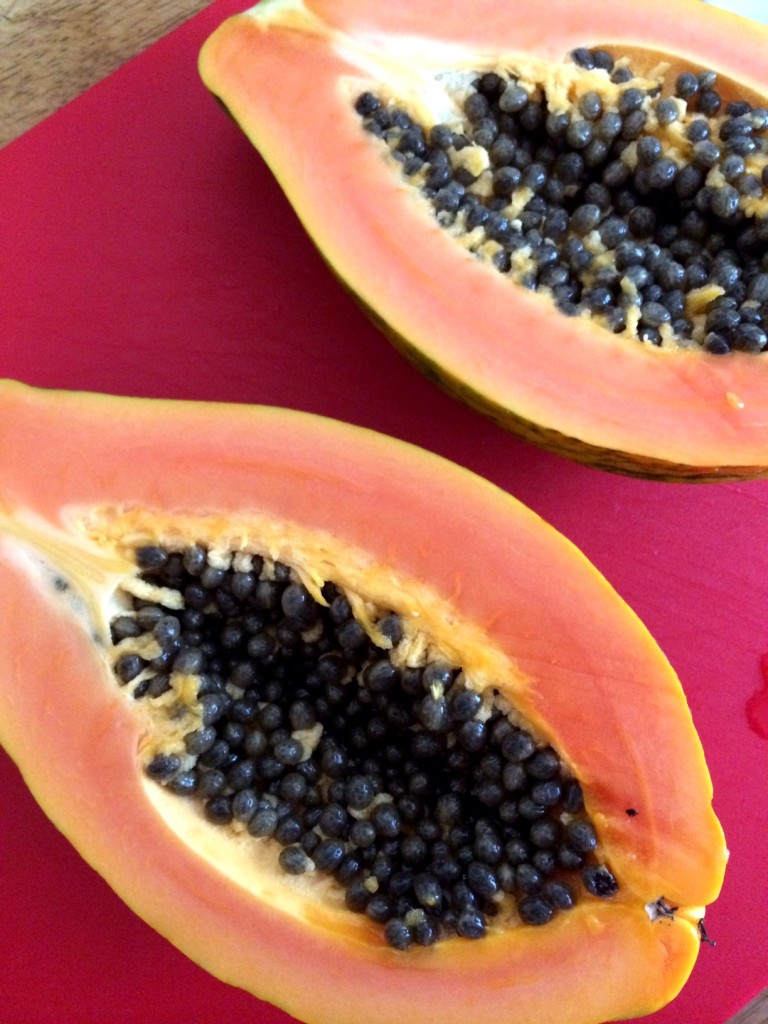 (Visited 5,398 times, 21 visits today)