Making your own marinades is really easy, you don't need to worry about buying premade store bought ones that cost a fortune when you know how to make your own.
As these honey mustard chicken skewers cook the honey starts to caramalise on the chicken and vegetables giving it a lovely flavour and texture.
I kept it simple with just capsicum and onion on the skewers as we were having a side salad but you can easily add zucchini and mushrooms.
You can marinade the chicken in the morning and then finish them off just before you are ready to cook them.
If you don't have access to a barbeque simply place the skewers onto a lined baking tray and place into a 200 degree Celsius oven and cook for 20 minutes, turning half way.
INGREDIENTS
2 Large Chicken Breast, diced into 2cm cubes
1/2 Red Capsicum, diced into 2cm cubes
1 Onion, sliced into large segments
Marinade
1/3 Cup Honey
2 Tbs Mustard (seeded or dijon)
1 Tbs Minced Garlic
1 Chicken Stock Cube
Salt and Pepper
LET'S PUT IT ALL TOGETHER
1. Place the marinade ingredients into a large bowl and mix well to combine.  Add the chicken and stir through to coat.  Place cling wrap over the bowl and place in the fridge to marinade for a minimum of 1 hour.
2. While the chicken is marinating soak 10 skewers in water.
3. Thread the chicken, capsicum and onion on to the skewers.  In any order is fine.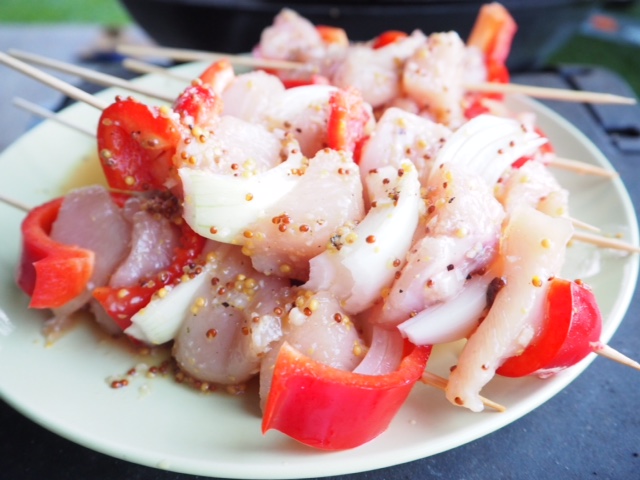 4. Place onto a preheated hot barbeque and cook until the chicken bounces back when touched.  This is approximately 5 minutes on each side, depending on your BBQ.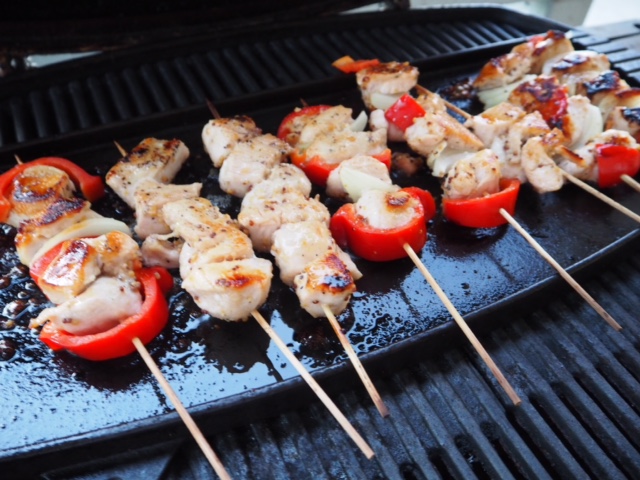 Serve with a side salad.
Makes approx 10 skewers
Store leftovers in the fridge in an airtight container for up to 3 days.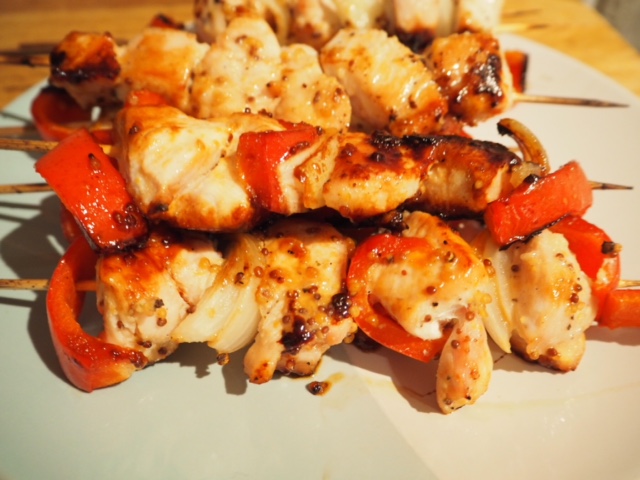 (Visited 1,982 times, 7 visits today)