These garlic chicken and cheese nuggets make for the perfect Friday night dinner that is perfect for eating in front of a movie.
Easy to make, packed full of flavour and the kids love the cheese that oozes out of the middle of them.  Eat on their own with dipping sauce of serve with oven baked chips and a salad if you like.
The garlic flavour is quite distinct and goes perfectly with the chicken and cheese.
INGREDIENTS
500gm Chicken Mince
2 Tbs Minced Garlic
1 Tsp Onion Powder
1 Tsp Garlic Powder
Salt and Pepper to taste
Cubes of tasty cheese
Dry Breadcrumbs to coat
Olive Oil, for cooking
LET'S PUT IT ALL TOGETHER
1. Place all the first 5 ingredients into a large bowl and mix together well with your hands.  Give the mix a good working so that the proteins in the chicken mince is worked and you won't need any egg to bind.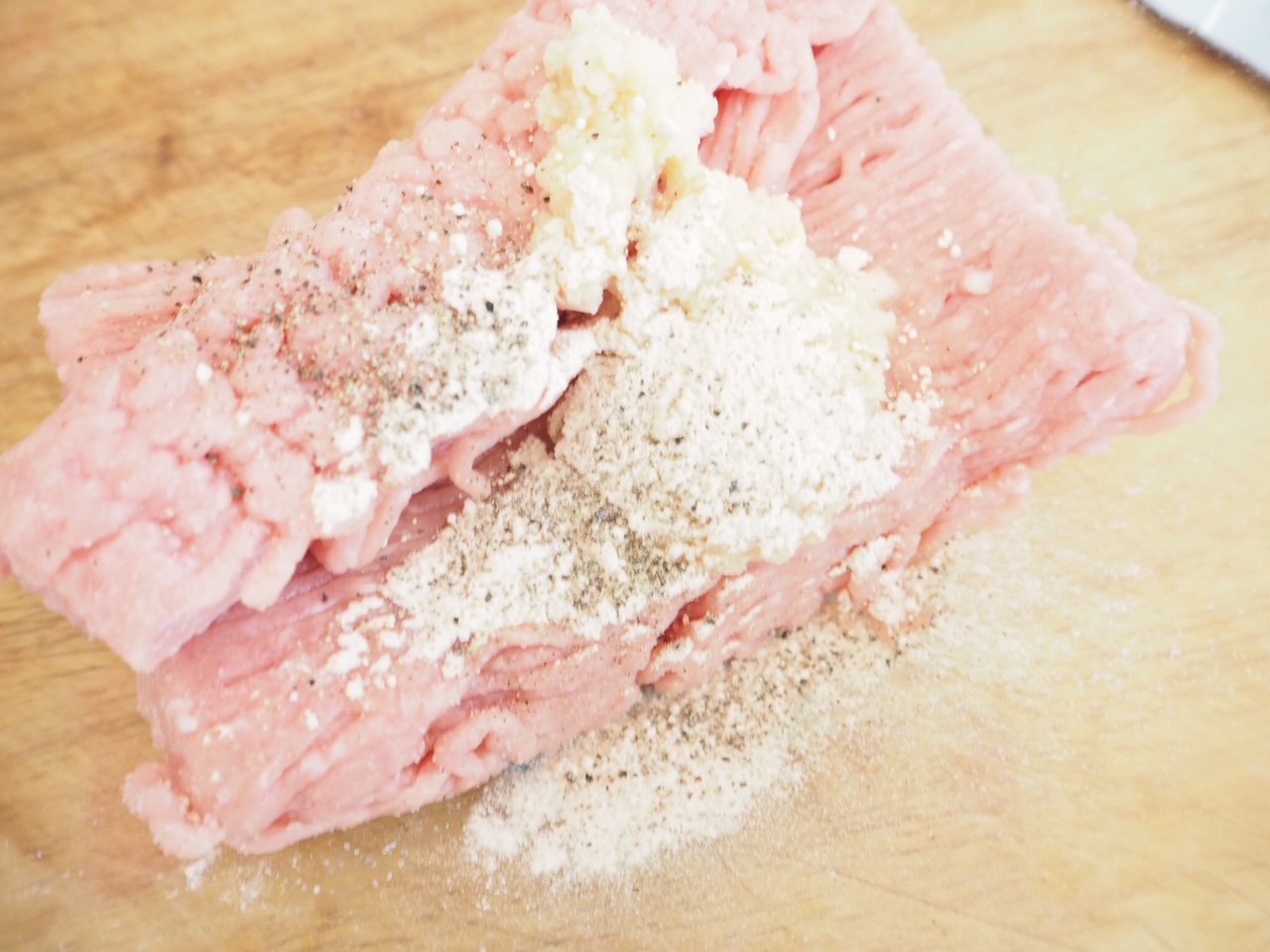 2. Take tablespoon sized amounts place a piece of cheese in the centre and roll into a nugget shape.  Coat in breadcrumbs and place onto a plate.  Repeat for the remaining mix.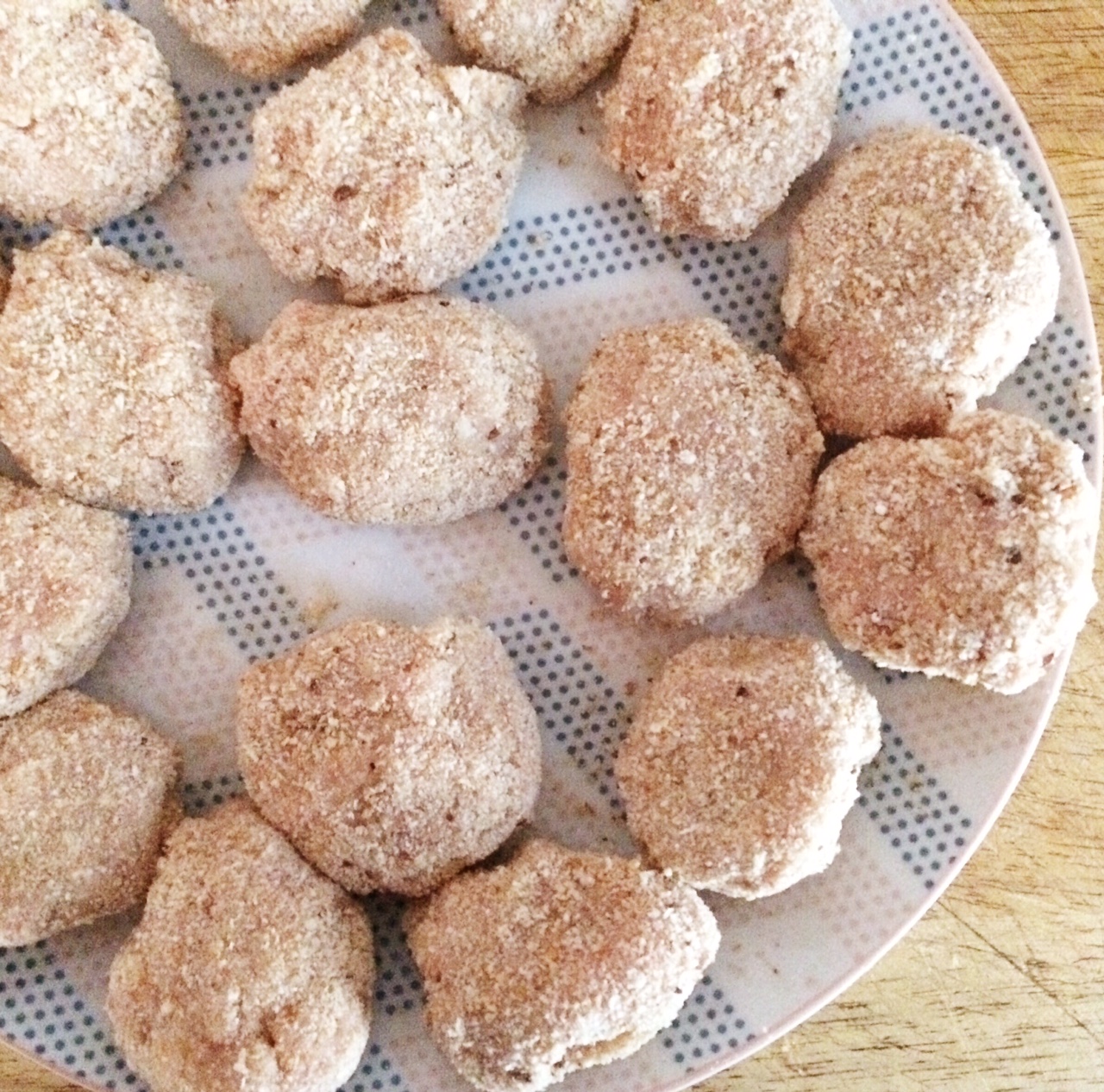 3.  Place enough oil into a large frypan to form a shallow layer.  Place the balls in and cook on each side until golden (approximately 3-5 minutes).  Once golden on all sides remove and place onto a paper towel to soak up any excess oil.
Serve with dipping sauce.  We like mayonnaise and tomato sauce.
Makes approximately 20
Freezer friendly: uncooked nuggets can be frozen flat in zip lock bags for up to 3 months.  Cook from frozen by adding extra cooking time.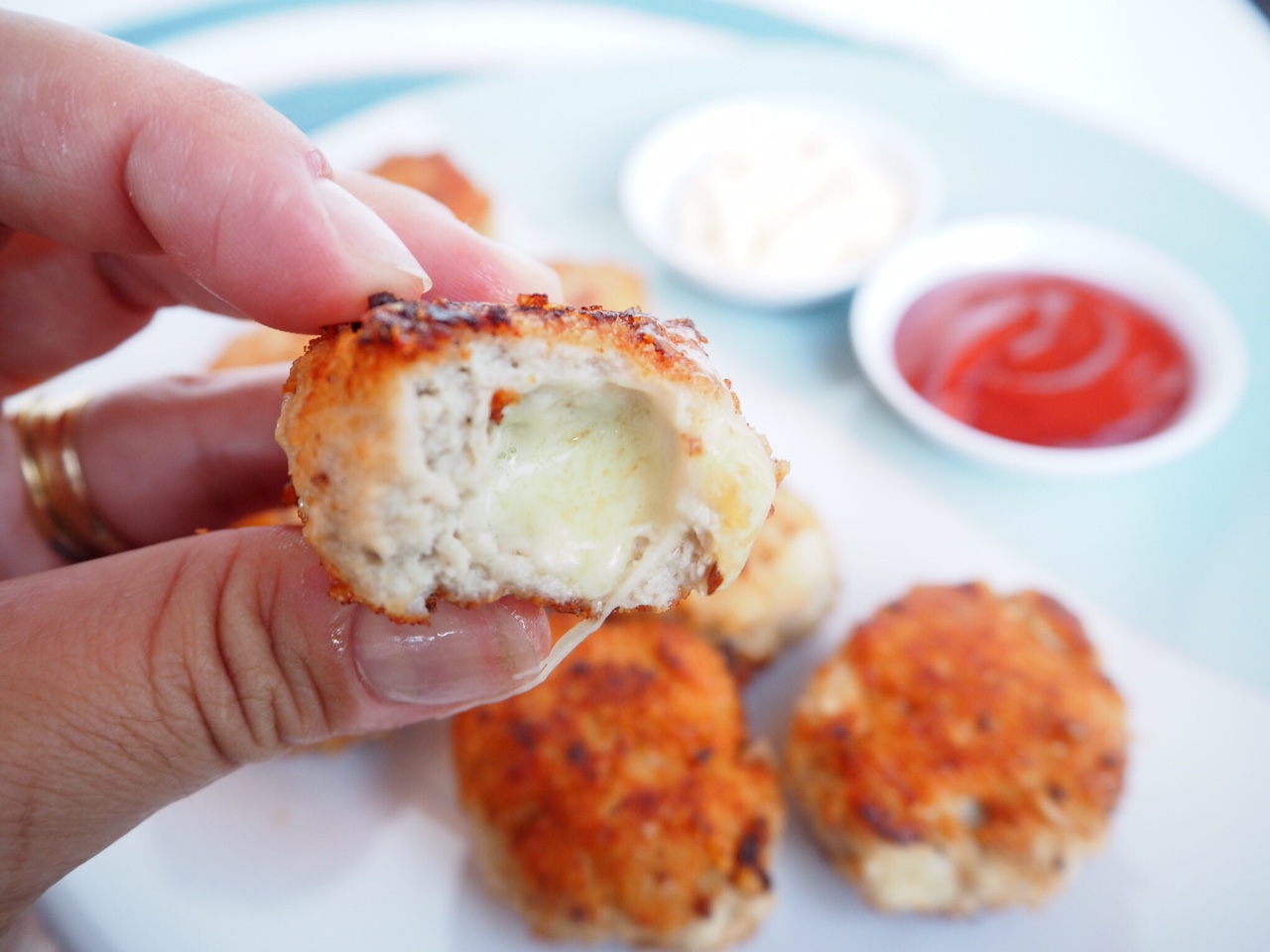 Looking for some more great recipes with dairy for your family? Head over to The Dairy Kitchen blog or like The Dairy Kitchen Facebook Page

(Visited 11,680 times, 17 visits today)