We all have those nights where we think I really don't feel like cooking tonight but know that it is better to make something at home then spend a fortune on takeaway.  So on those kinda nights I look for meals that are super easy to make and have minimal ingredients.
This crunchy salami, penne pasta and poor man's parmesan is one of those dishes.  I always keep some deli cuts of meat in the fridge for back up when I don't have meat defrosted or it is close to shopping day.  The D'Orsogna deli fresh range is perfect for this.  Individually packed and fresh sealed so I always have perfectly sliced meats when I need them.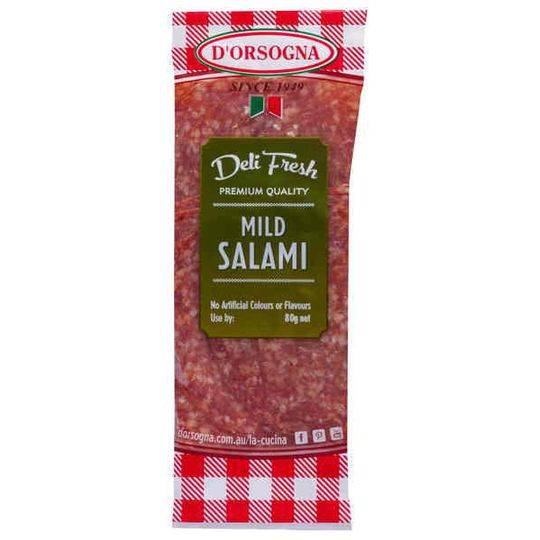 The mild salami is a family favourite as it has a lovely subtle flavour that the boys love.  It also has the amazing ability to go nice and crunchy when cooked on it's own which was perfect for this pasta dish.
Instead of using a cheese (as I didn't have any real parmesan) I made poor man's parmesan which is a frugal topping for pasta that doesn't taste like parmesan at all but resembles it and gives a pasta dish a lovely texture and crunch.
Try adding other ingredients like fresh sliced asparagus, peas or corn to the dish to boost the vegetable content.
INGREDIENTS
1 Packet D'Orsogna Deli Fresh Mild Salami 80gm, sliced into 1/2 cm strips
200 gm Penne Pasta, uncooked
1 Cup Dry Breadcrumbs
2 Tbs Minced Garlic
1 Tbs Fresh Parsley, chopped
2 Tbs Olive Oil
Salt and Pepper, to taste
LET'S PUT IT ALL TOGETHER
Cook the pasta in a large pot of salted boiling water until cooked.  Approx 10-15 minutes.
While the pasta is cooking, place the slice salami into a hot frypan and cook stirring regularly until the salami is crunchy, approximately 4 minutes.  Remove from the pan and set aside on a plate.
Add the olive oil and garlic to the frypan and cook stirring until the garlic aromas are released.  Add the breadcrumbs and toss through until they are golden.  Remove from the heat and stir through the parsley and salt and pepper to taste.
Once the pasta is cooked, drain from the water.  Serve into bowls and top with the poor man's Parmesan and the crunchy salami.
Serves 4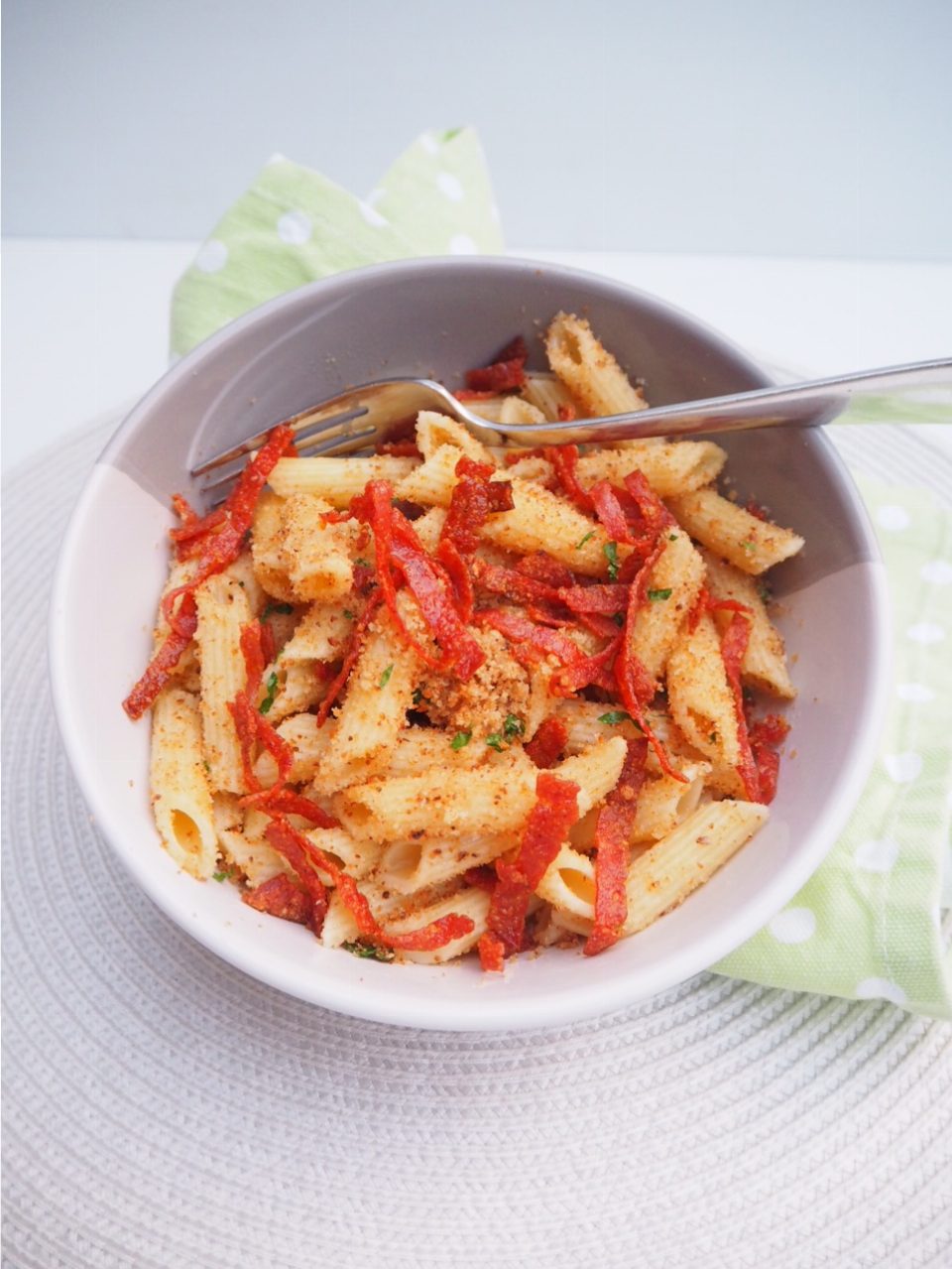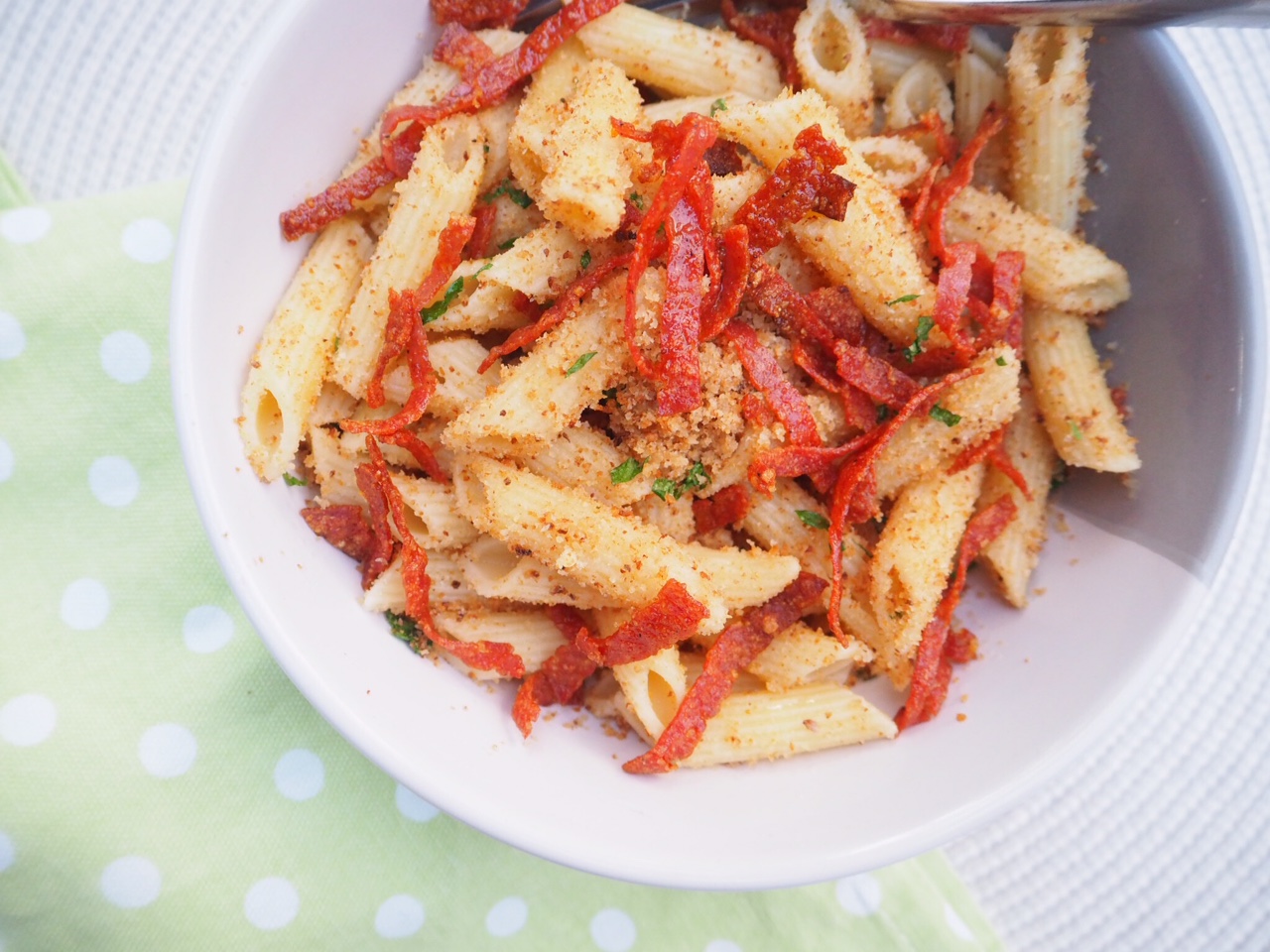 Looking for more lunch recipes? Find them on the D'Orsogna Website and D'Orsogna Facebook Page.

(Visited 1,944 times, 3 visits today)