This recipe for Corned silverside, vegetable and cheese fritters is a perfect way to use up that last bit of silverside and turn it into a second meal. Making the most of your leftovers makes you be more creative in the kitchen and also saves you money.  The initial cut of corned silverside cost $10.  We enjoyed it for dinner, I had a few slices for lunch the next day and now with the addition of a few extra ingredients I have another complete meal that has cost me only a few extra dollars to make.
The added vegetables and cheese to make them a well balanced meal or snack.  They are perfect for eating at dinner with a side salad, for breakfast or even in a roll with added salad for lunch or simply on their own.
Whatever way you choose to enjoy them, your whole family will love them.  The fritters are crunchy on the outside, packed full of flavour already in the silverside and as you bite into them you get the lovely melted cheese oozing out.
INGREDIENTS
1 Cup Corned Silverside, diced
1 Cup Frozen Vegetables, defrosted.  I have used a pea, corn & capsicum mix
1/2 Cup Grated Tasty Cheese
3/4 Cup Milk
1 Cup Self Raising Flour
1 Egg
Pepper to taste
Olive Oil
LETS PUT IT ALL TOGETHER
1. In a medium mixing bowl place all the ingredients and mix well to combine.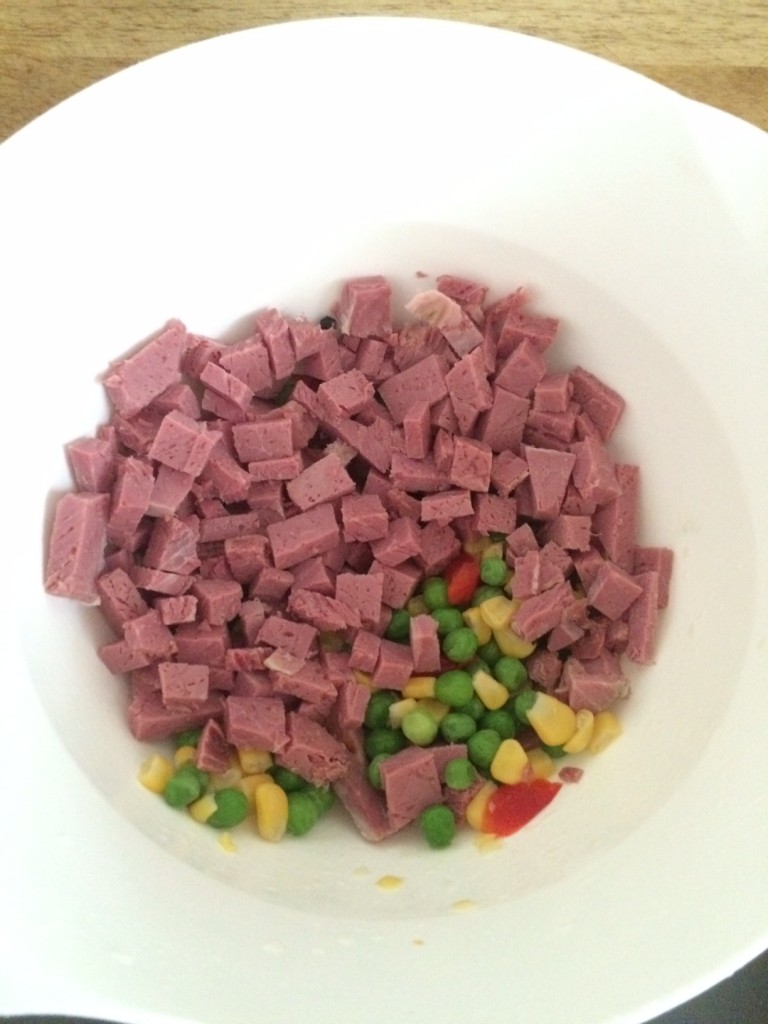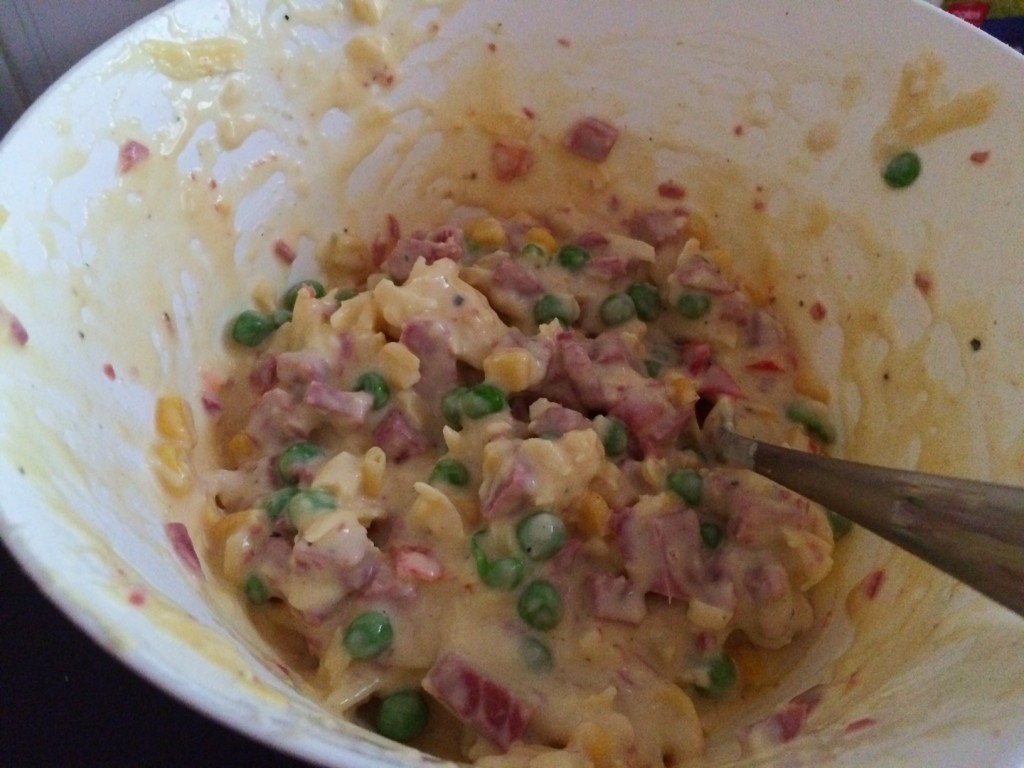 2. Place a fry pan over a high heat with a thin layer of olive oil – just enough to shallow fry.
3. Place spoonfuls of the fritter mixture into the hot oil and cook for approximately 1 minute, then flip (the fritter should be a golden colour) and cook for another 30 seconds to 1 minute of the other side.  Repeat until all the mixture is used.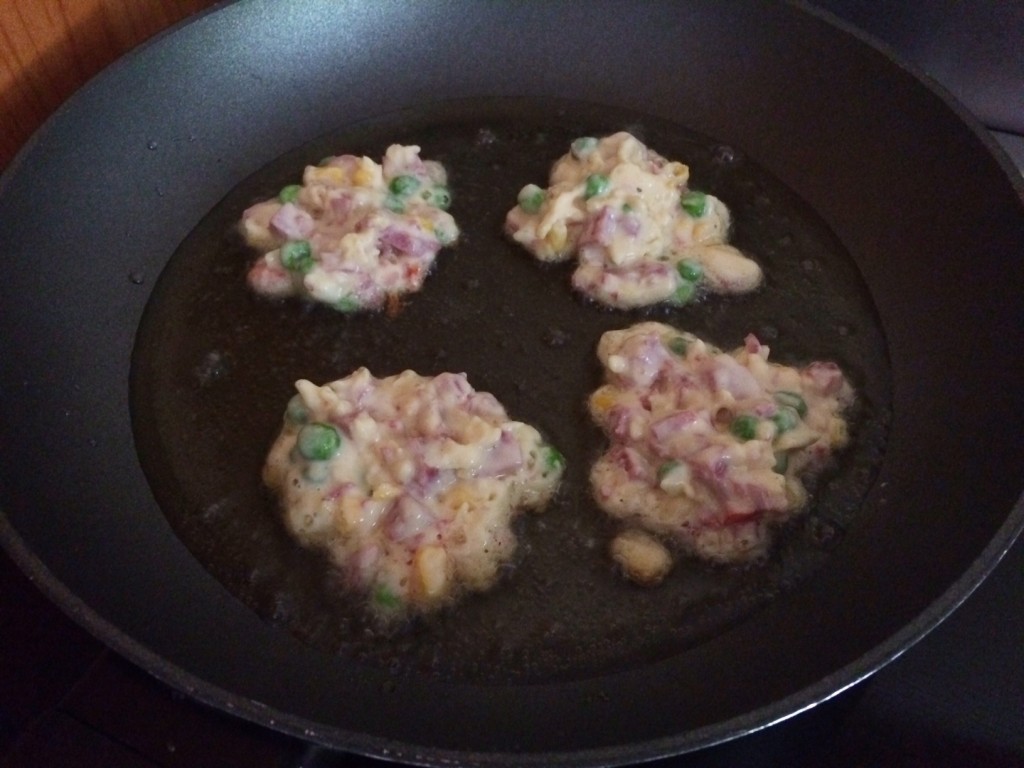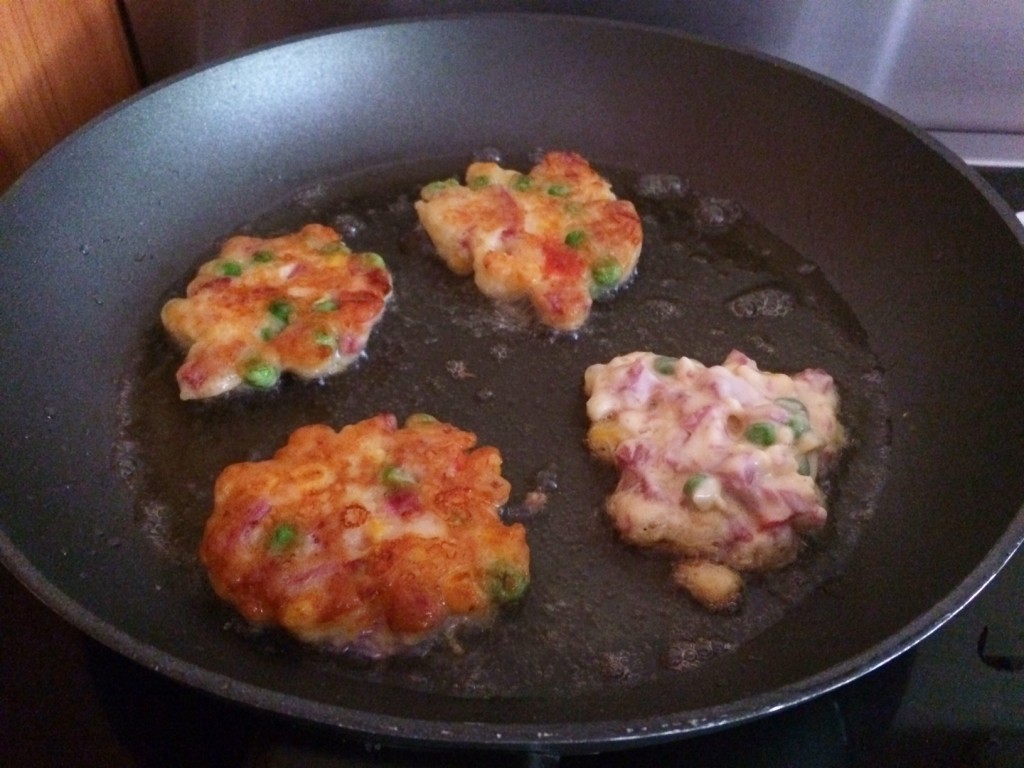 4. Place onto a paper towel to soak up any excess oil.
Makes 12
Best enjoyed straight after cooking.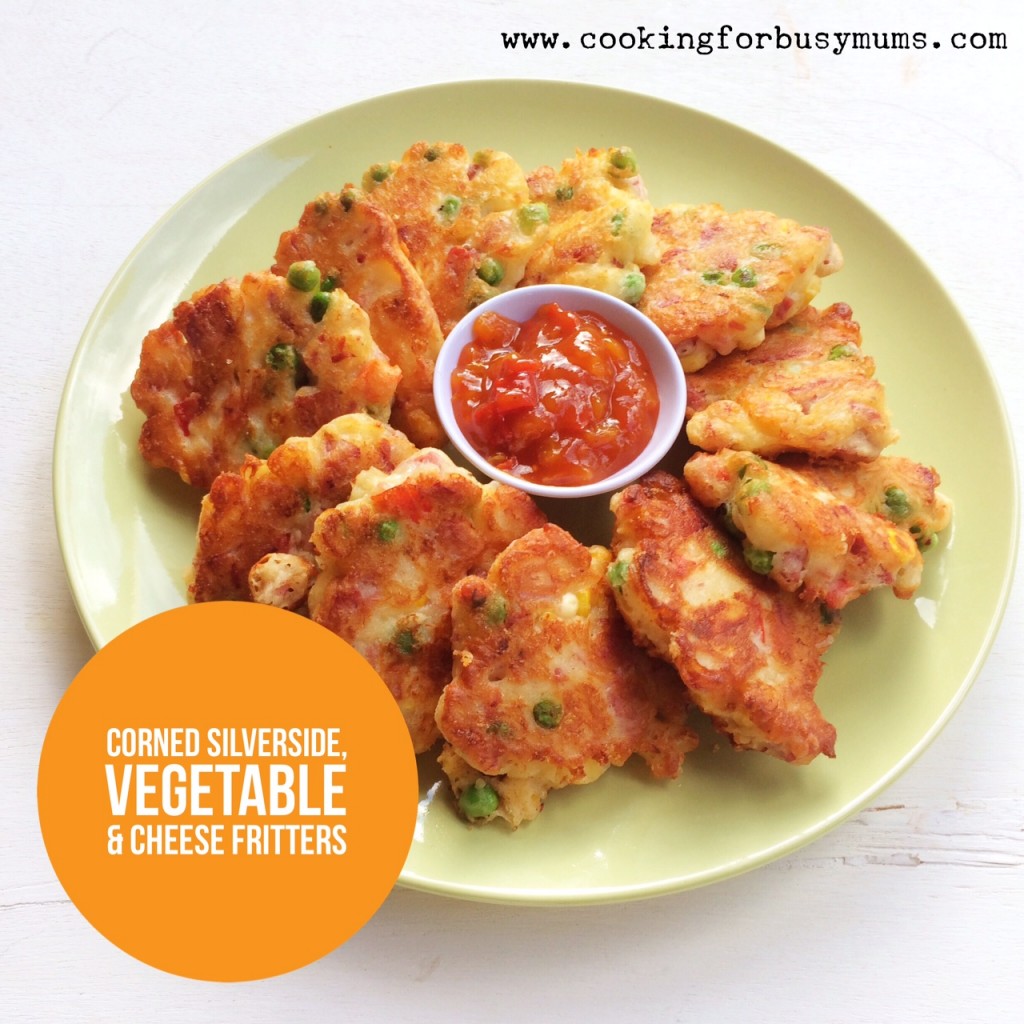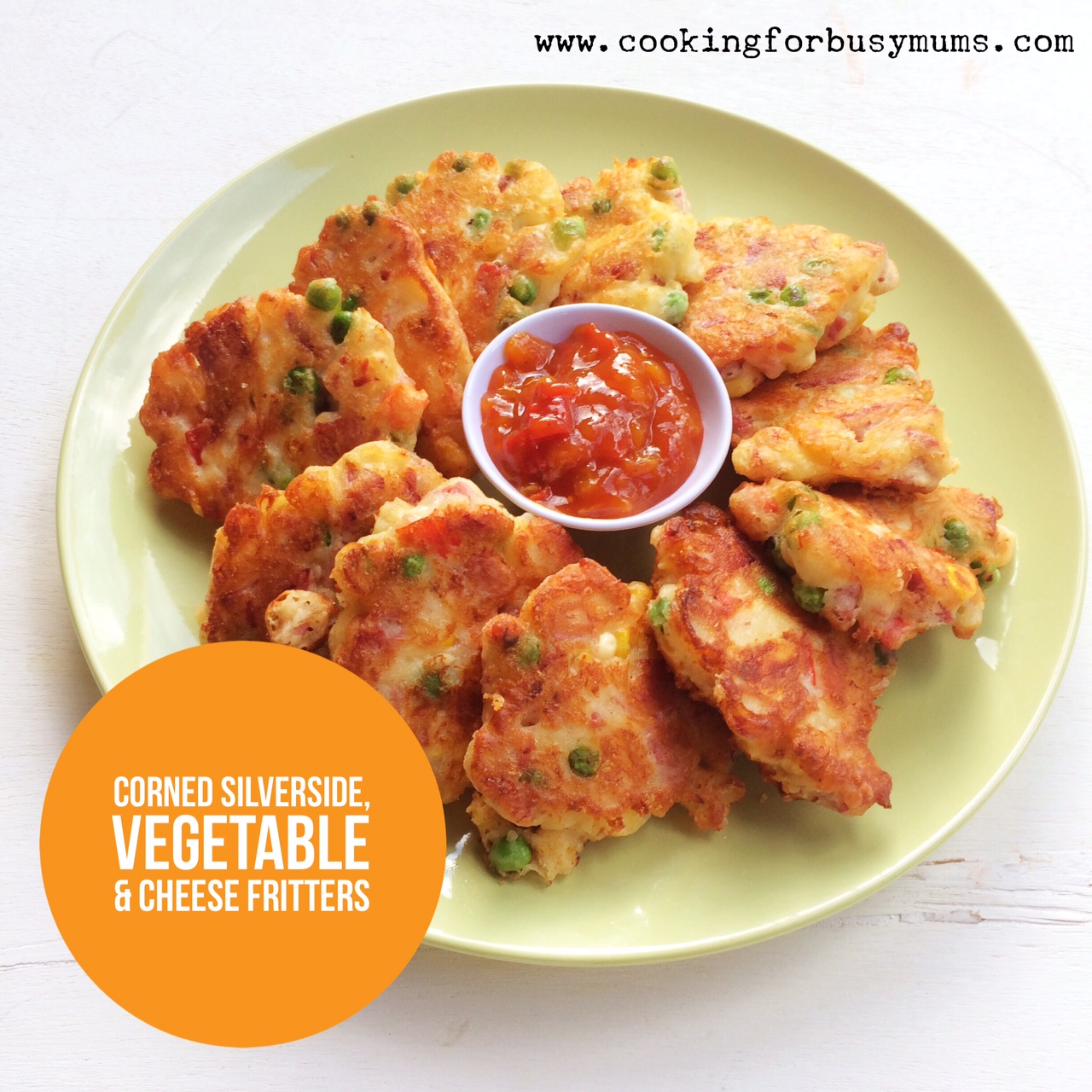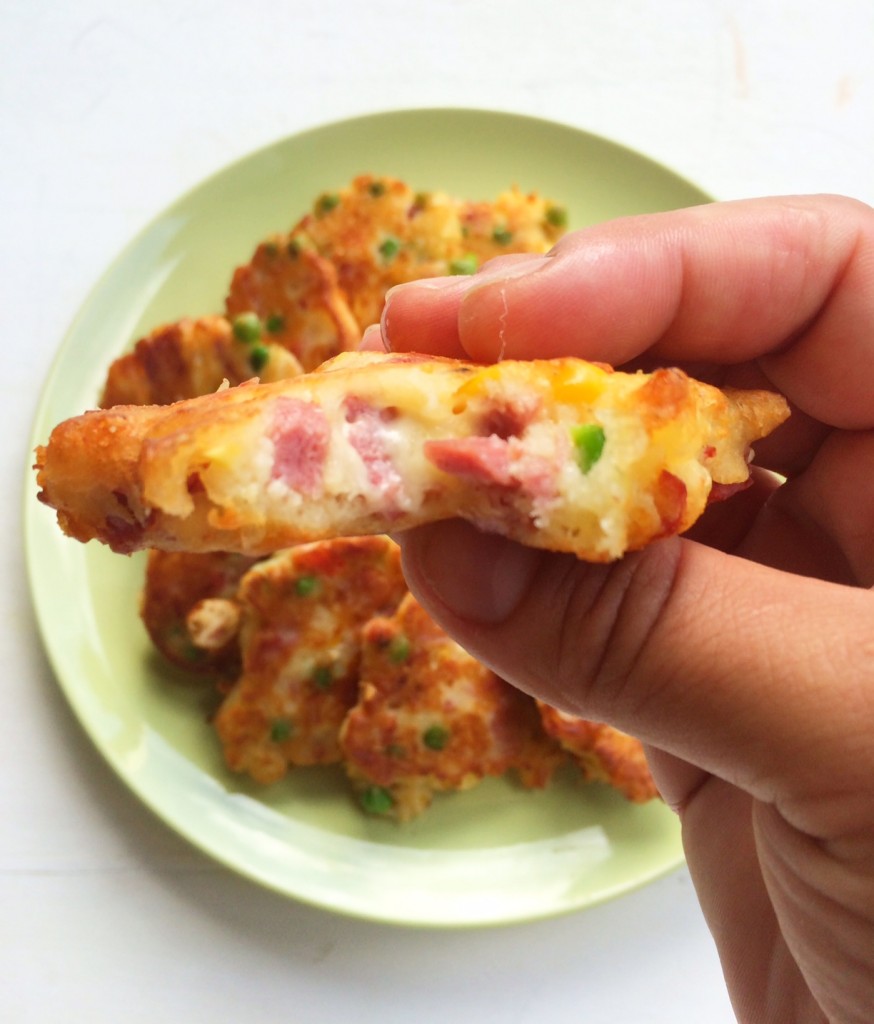 Looking for some more great recipes with dairy for your family? Head over to The Dairy Kitchen blog or like The Dairy Kitchen Facebook Page

(Visited 46,991 times, 102 visits today)