These little Chorizo Puff Pastry Tarts are the perfect appetiser, snack or easy dinner when served with a side salad.
Super quick to make and bursting with flavour in each bite.
I am using D'Orsogna's new Mini Chorizo which you will find at the deli counter of your local Woolworths.  You will know when these are ready as the kitchen will be filled with the lovely smell of chorizo.
Layering up the puff pastry gives you a solid base that is nice and crunchy to bite into and neatly holds the toppings in place.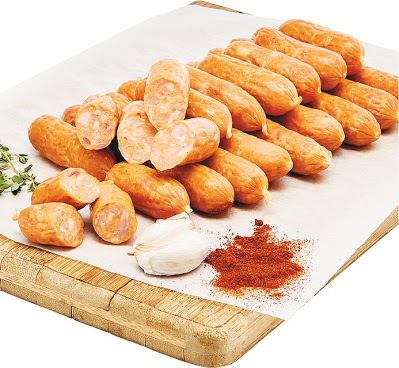 INGREDIENTS
12 D'Orsogna Mini Chorizo, sliced into quarters
4 Sheets of Puff Pastry, defrosted and cut into 9 squares each
Jar Caramalised Onion
12 Cherry Tomatoes, cut in half
Mozzarella Cheese, grated
Sour Cream, to serve
Italian Herb Mix, to serve
LET'S PUT IT ALL TOGETHER
Pre-heat the oven to 180 degree Celsius.  Line a baking tray with baking paper.
Cut the puff pastry into 9ths.  Place three squares of the puff pastry on top of each other and repeat, you will end up with 12 from 4 sheets of puff pastry.  Place onto the baking tray.
Place a level teaspoon of the caramalised onion on to the centre of each square of puff pastry.
Place two halves of cherry tomato on to the onion.
Add slices of the D'Orsogna Mini Chorizo and then sprinkle on the cheese.
Place into the oven to cook for 15 minutes or until they are golden and the pastry has puffed up.
Serve warm with a dollop of sour cream and a sprinkling of Italian Herb Mix.
Makes 12
Best eaten on the day they are made.
This is a sponsored post for D'Orsogna. Find more recipes like this one visit the D'Orsogna Website , D'Orsogna Facebook Page   and D'Orsogna Instagram Page.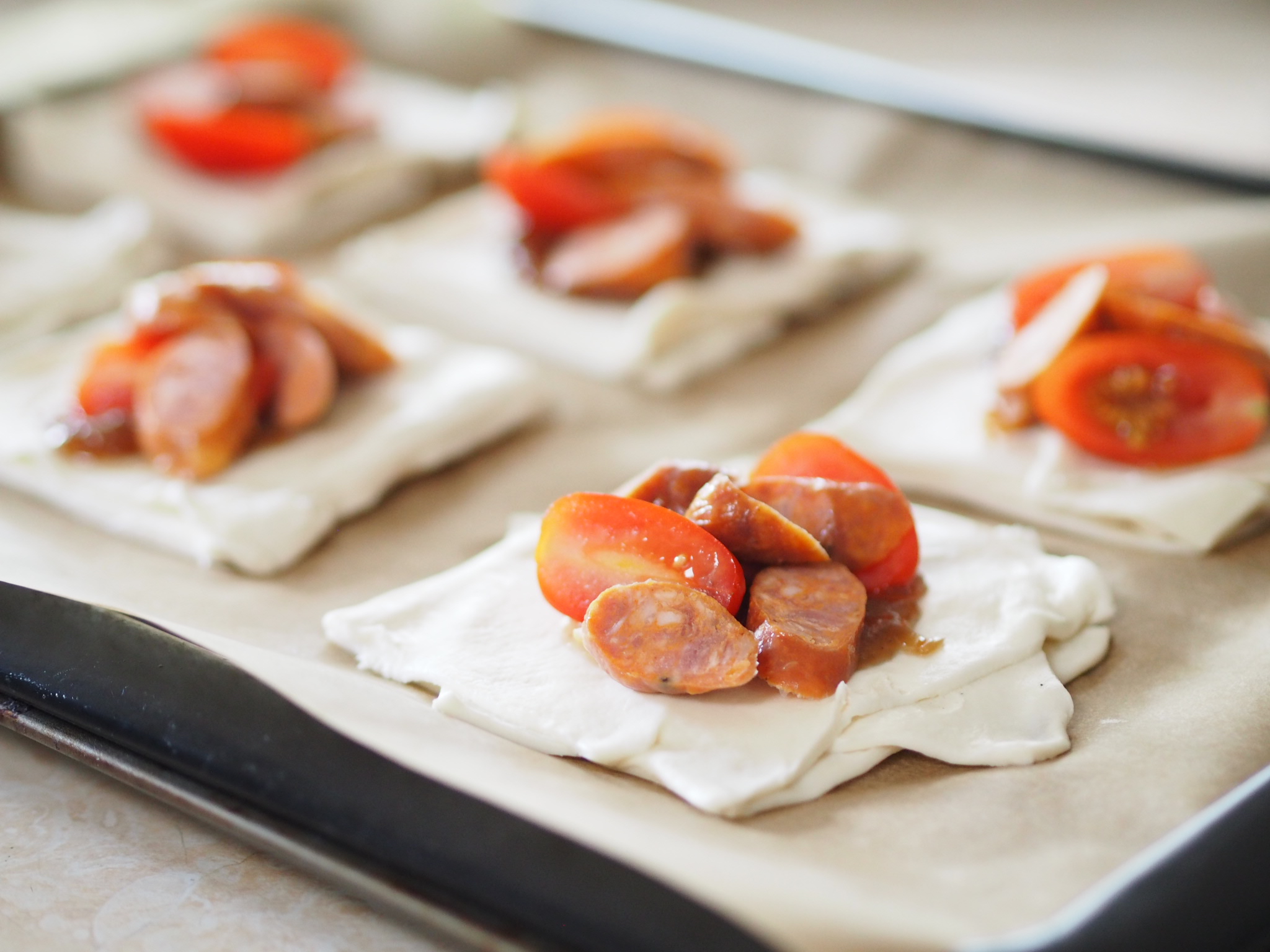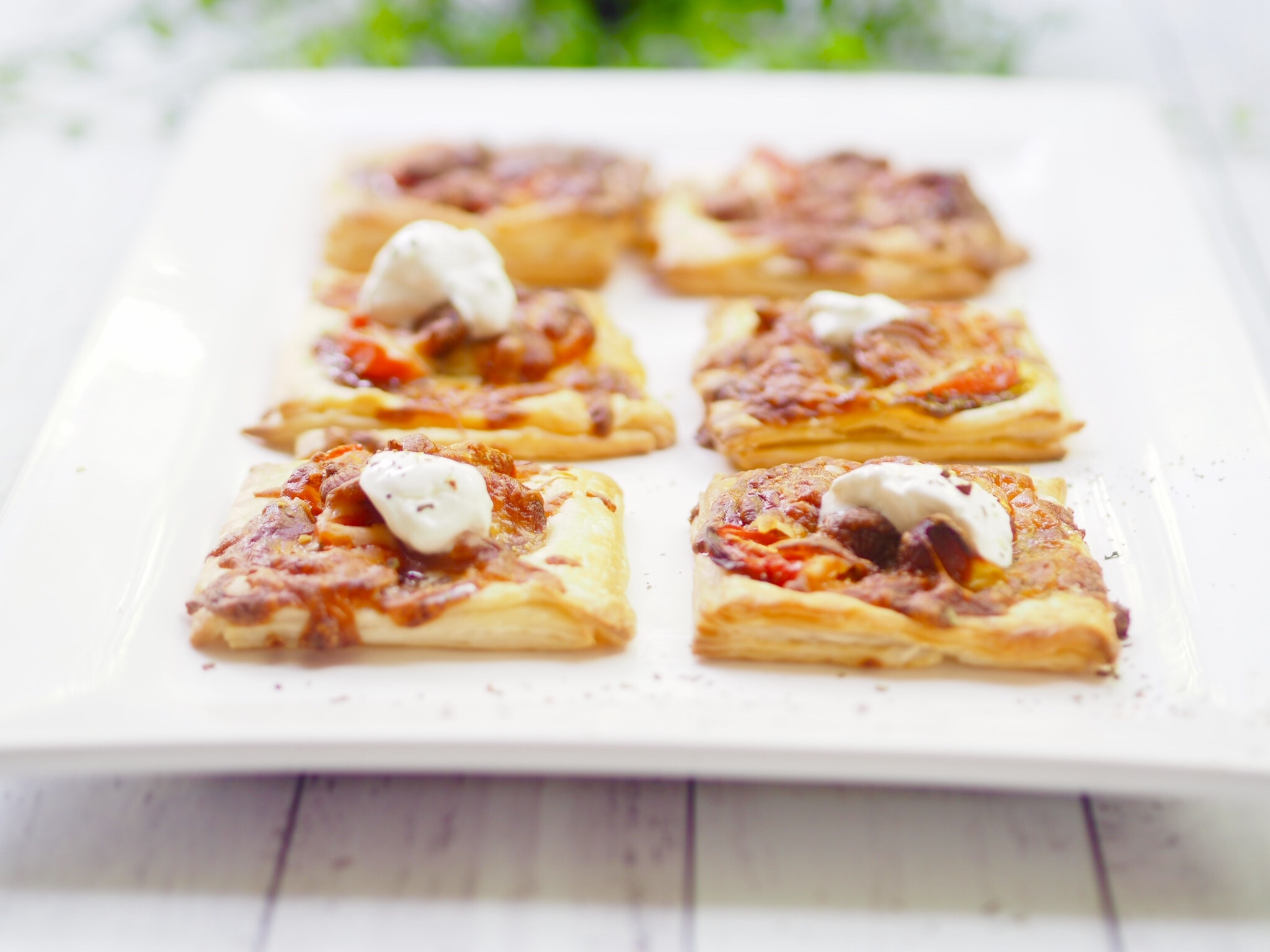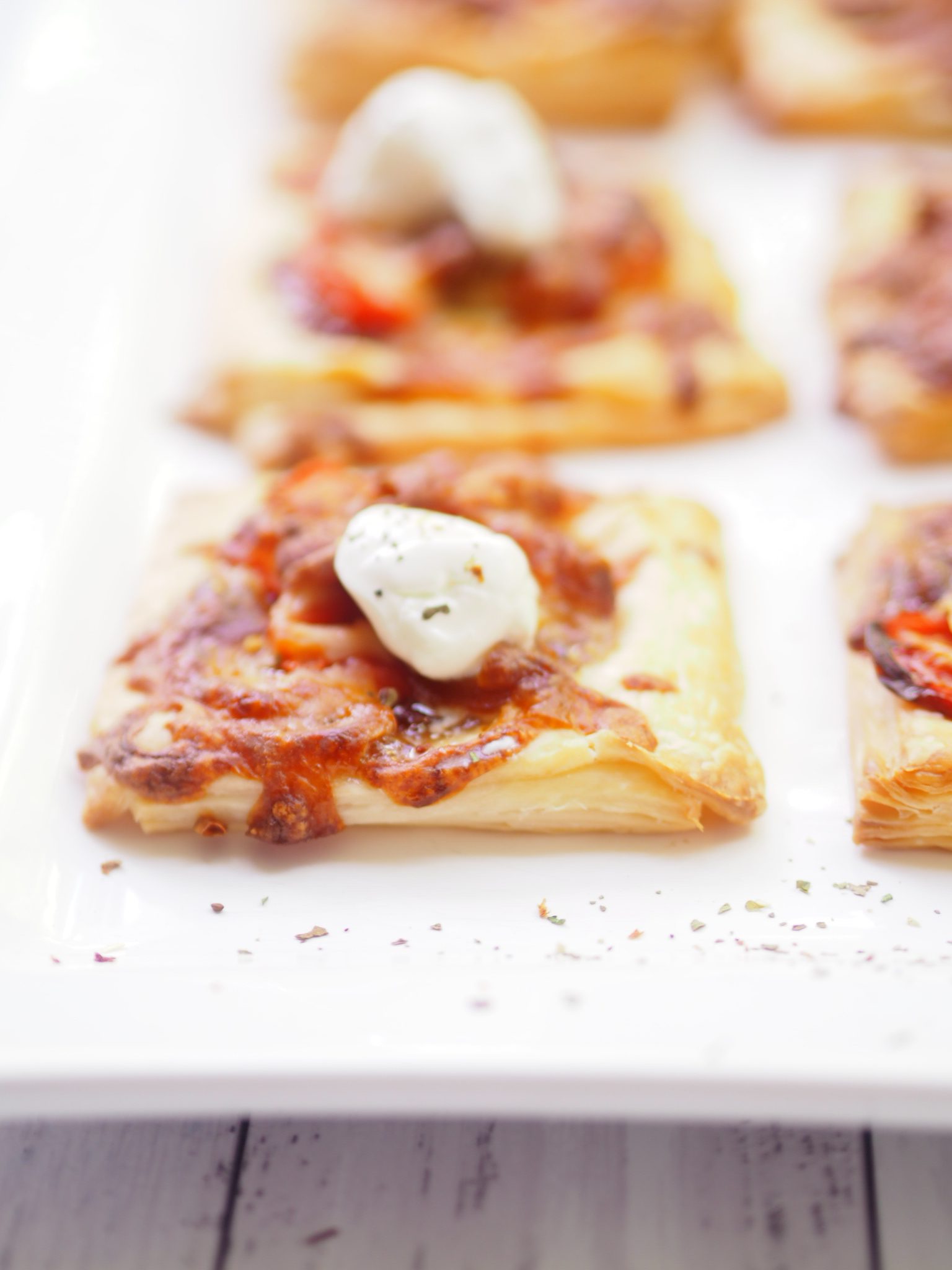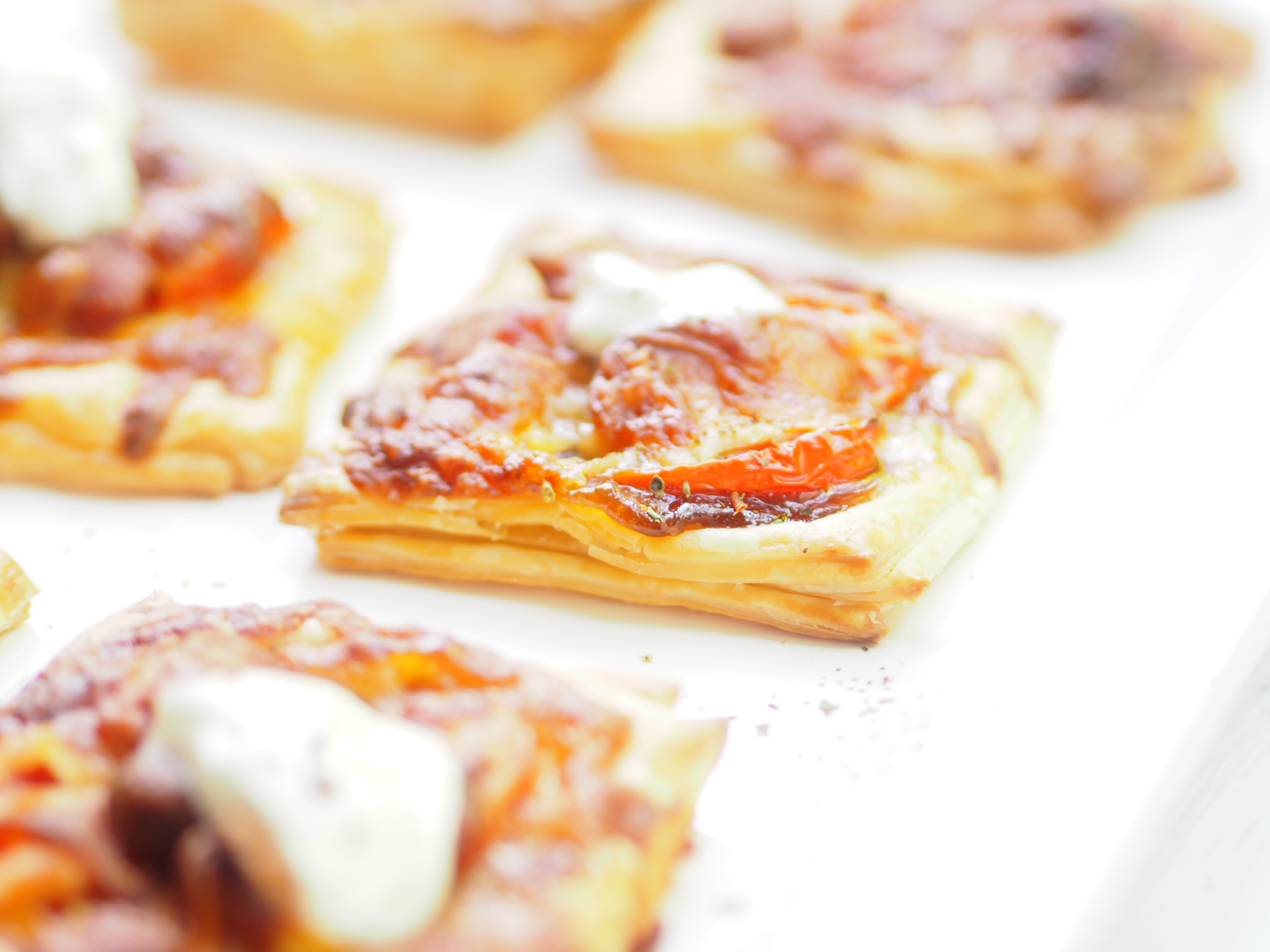 (Visited 1,180 times, 11 visits today)