During the cooler months you never find yourself craving a salad, you always want something warm; so when the warm weather starts to surface I can't wait to get back into salad season.
This chopped salad combines your basic salad ingredients with add D'Orsogna Premium Free Range Chicken and 100% Natural Bacon to make a satisfying salad.  This is great for work lunches, as a side with dinner or even on its own.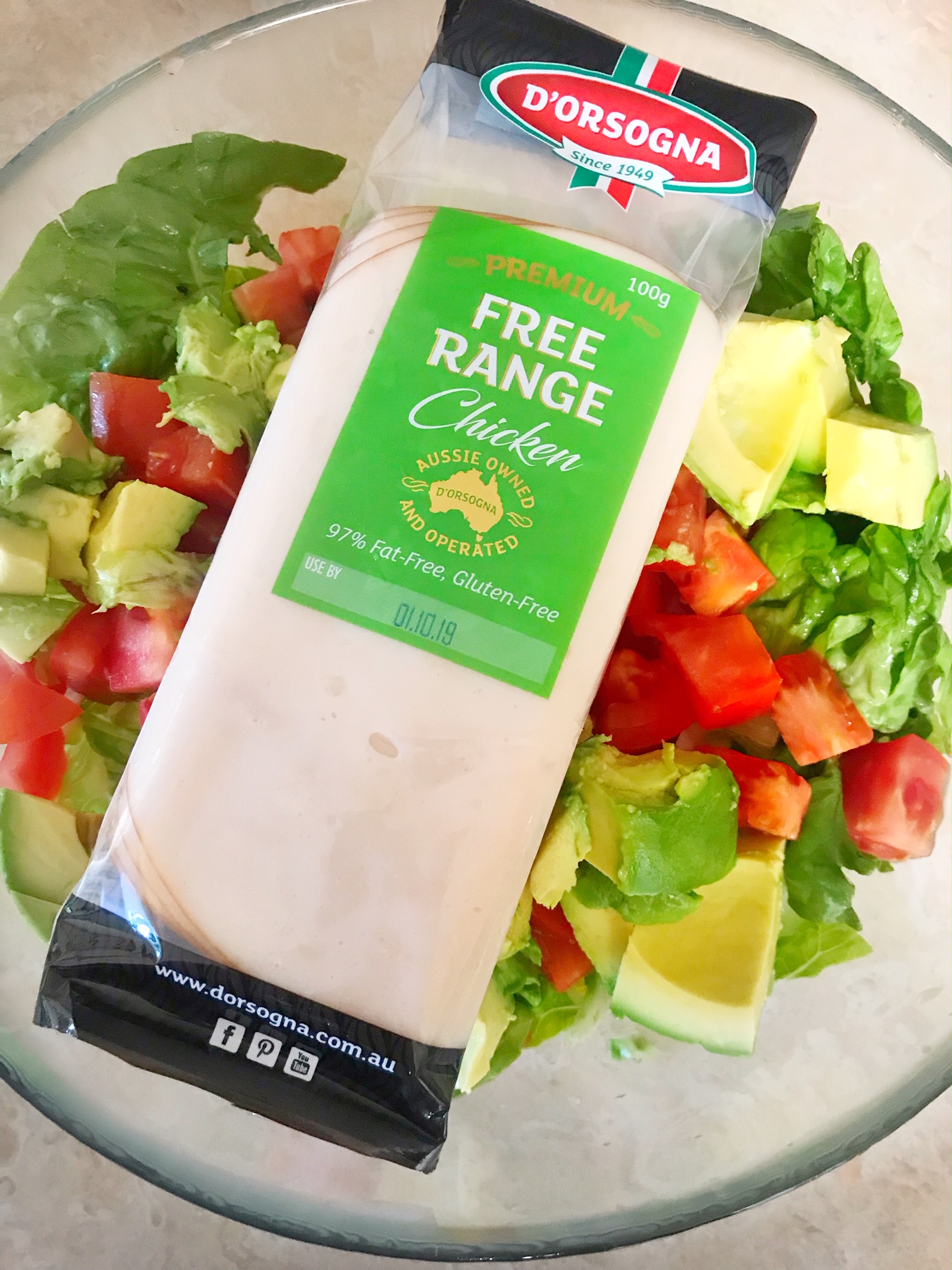 INGREDIENTS
1 Cos Heart Lettuce, chopped
3 Tomatoes, diced
2 Avocados, chopped
1/4 Serve of Bacon and Corn Salad
1 Packet D'Orsogna Deli Fresh Free Range Chicken, sliced
LET'S PUT IT ALL TOGETHER
1. Place all of the ingredients into a large serving bowl and toss gently to combine.
Serve with a squeeze of lemon juice and salt and pepper to taste.
If storing in the fridge for a couple of days squeeze the lemon juice directly over the salad to stop the avocado from going brown.
Store in an air tight container in the fridge for up to 3 days.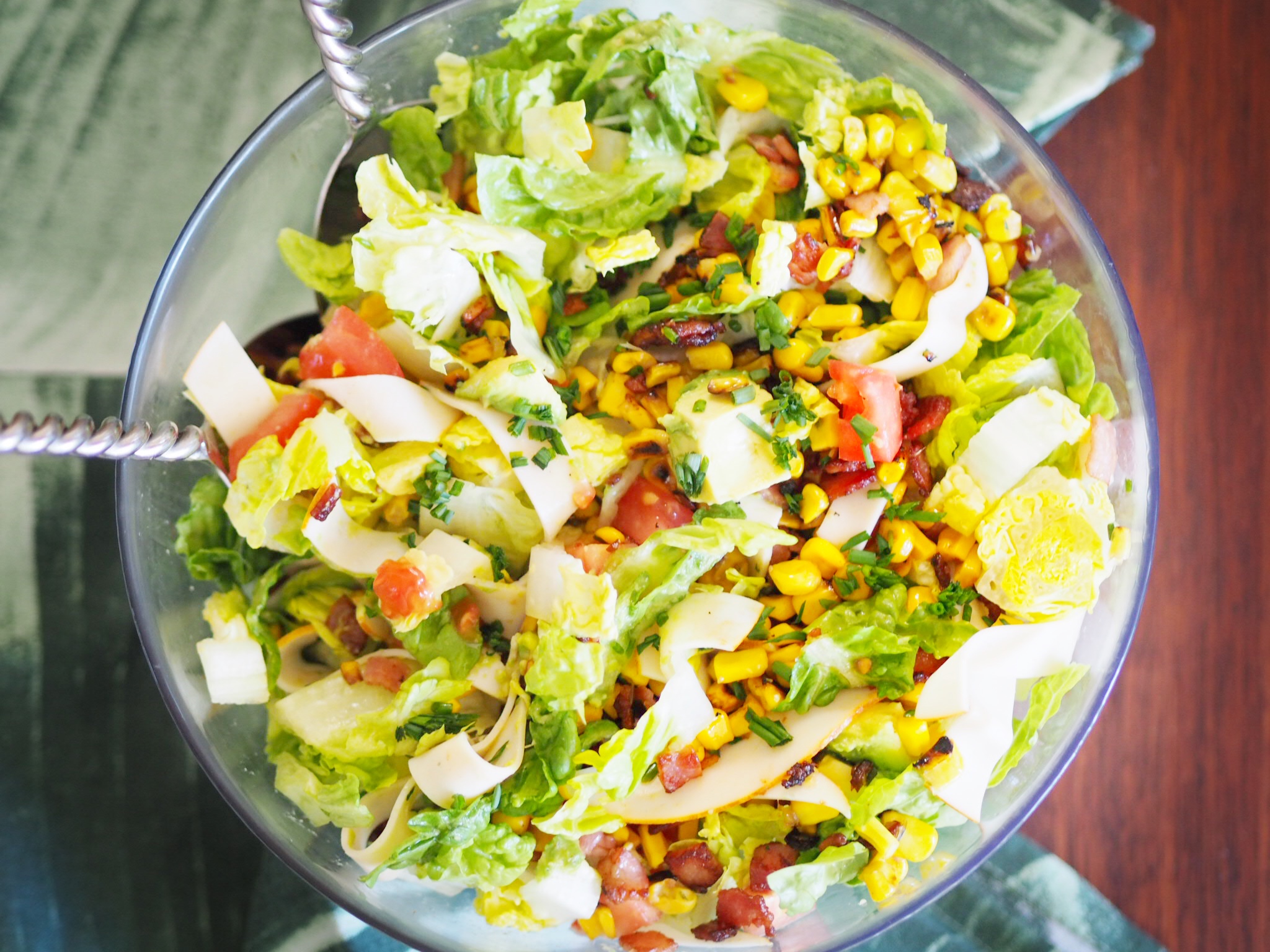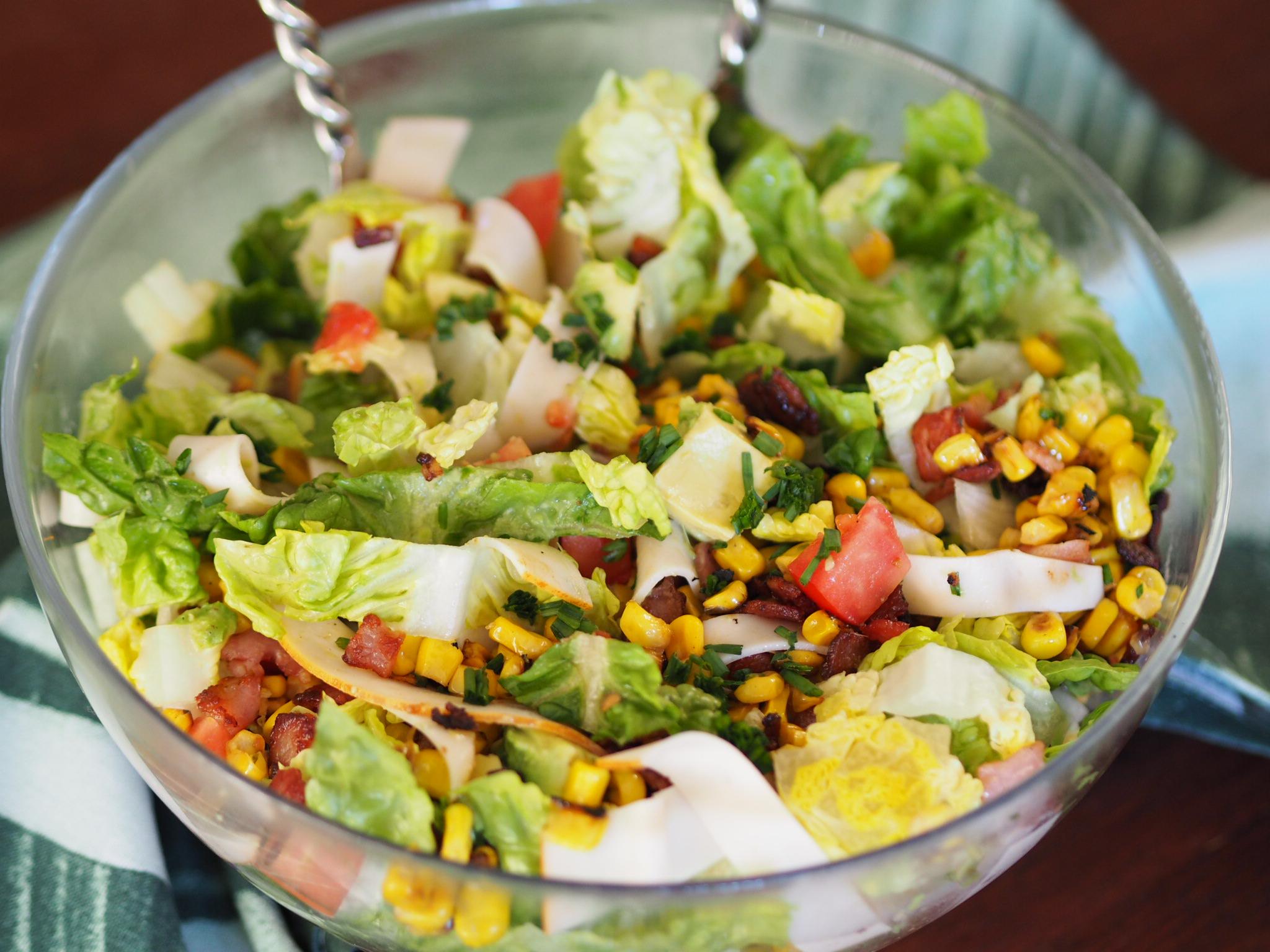 (Visited 558 times, 1 visits today)