Brownies, aren't they just a heavenly little square of comforting lip licking goodness?  They are crazy easy to make, most are one bowl mixes and they are pretty forgiving (I don't think you can stuff a brownie recipe up). So what else was I to do when I got a big pack of pretzels from the fruit shop?
Why, search Pinterest for inspiration of course as they are such an American food staple.  There were many chocolate brownie recipes with pretzels, a lot with salted caramel (yummo) and then just chocolate and pretzel.  I adapted a recipe I found and threw in a handful of mini marshmallows and the end result was a chocolaty, sweet, salty, sticky brownie that I just want to hide from everyone and eat all on my own (but I didn't I shared with the family)!!
These are super quick and easy to make and perfect to freeze.
INGREDIENTS
150gm Butter, cubed
1 Cup Caster Sugar
3/4 Cup Cocoa
1/4 Tsp Salt
1 Tsp Vanilla Essence/extract
2 Large Eggs
1/2 Cup Plain Flour
1 Cup Pretzels
1/2 Cup Choc Chips
1/2 Cup Mini Marshmallows
LETS PUT IT ALL TOGETHER
1. In a microwave proof bowl place the butter, sugar, cocoa and salt.  Place in the microwave and melt in 30 second increments until the butter is melted stirring each time  It took about 1 minute.  Let cool slightly.
2. Stir in the vanilla essence and then add each egg mixing well after each addition. It should be thick and shiny.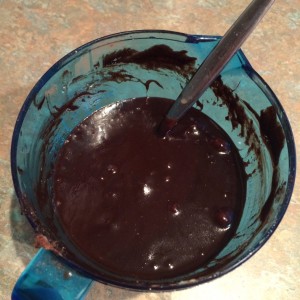 3. If your bowl is big enough continue the recipe in it, otherwise transfer to a mixing bowl and whisk in the flour.  Stir through the pretzels and marshmallows.
4. Spoon into a lined slice tray, sprinkle the choc chips on top then place into in a preheated 180 degree celcius oven for 25 minutes or until it bounces back when touched. Make sure not to over cook it.
Makes 12 brownies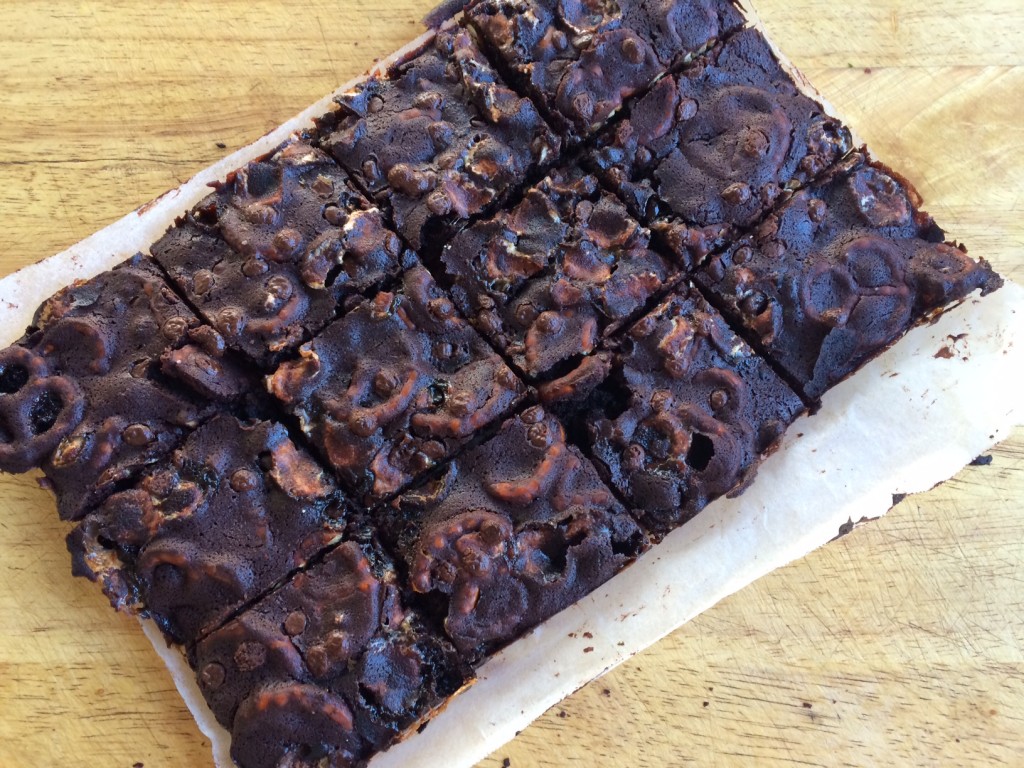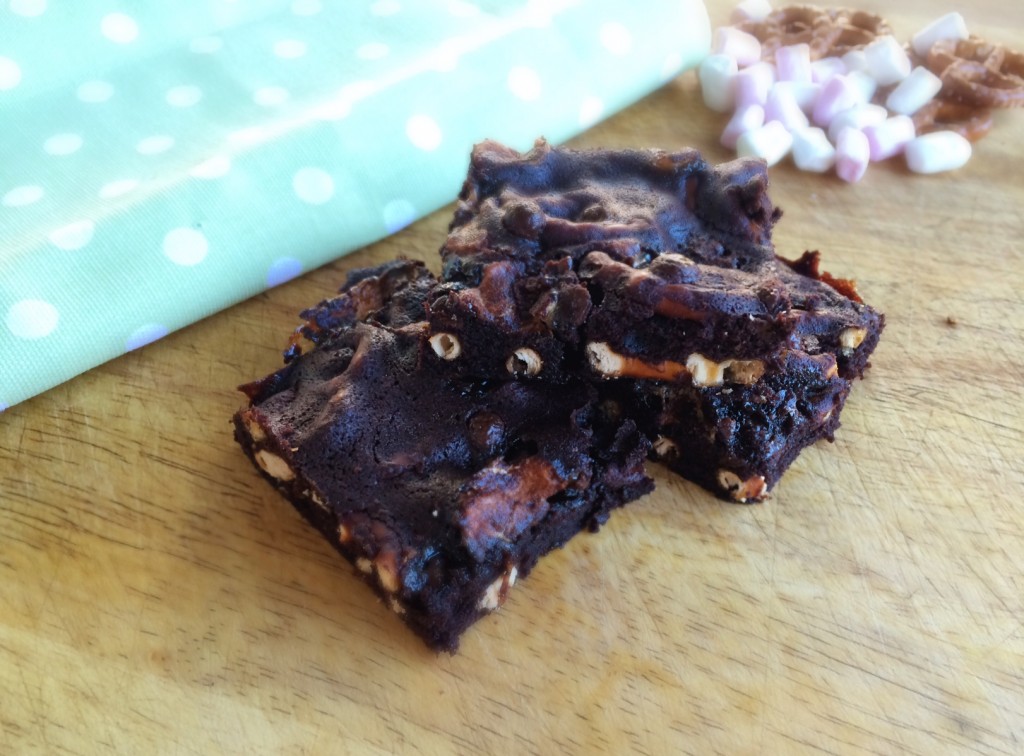 Freezer friendly: Store cut in a air proof container or place individually into zip lock bags and freeze for up to 3 months.
Recipe adapted from here.

(Visited 2,112 times, 14 visits today)