This carrot and coconut soup is a bowl of pure goodness. Packet full of Vitamin A which is important for growth and development, maintenance of the immune system (perfect for fighting  winter nasties) and good for vision.
The whole family loves soup including the boys.  As long as they have "dippers" usually toast they are happy little campers.
The coconut cream adds in a lovely flavour and though it contains mostly saturated fats (I have used the light variety) they are fats that are easily broken down and used – not stored.
The addition of turmeric adds vibrancy and is a natural anti inflammatory a well as containing many antioxidants.
These three ingredients when combined together create the most perfect winter soup that is budget friendly, tasty and most importantly good for you.
INGREDIENTS
1 kg Carrots, cut into 2cm chunks
1 Onion, peeled and sliced
400ml Light Coconut Cream
3 1cm pieces of Turmeric
400ml Vegetable Stock
LETS PUT IT ALL TOGETHER
1. Place the carrot and onion into a hot pot and cook for a minute or two.
2. Add the remaining ingredients, being to the boil and then reduce to a simmer with the lid on for 20 minutes or until the carrot is tender. Remove the turmeric before blitzing.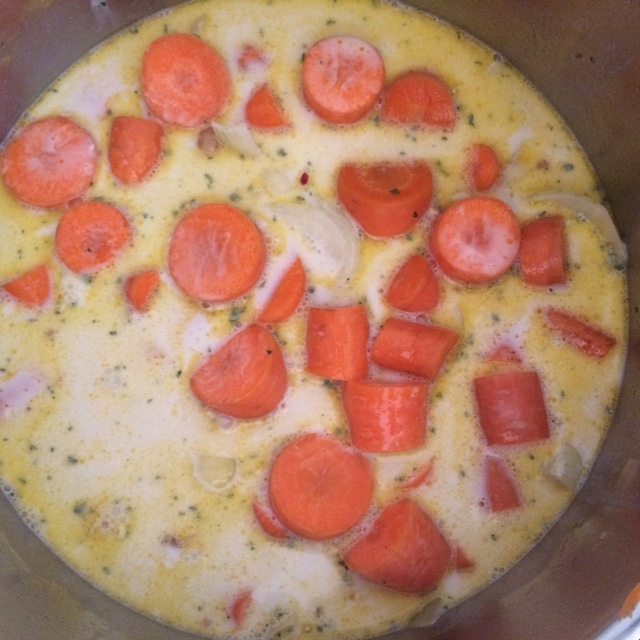 3. Using a stick mixer blitz until smooth.  If it is too thick add a little water.

(Visited 3,629 times, 3 visits today)