I always seem to put bacon on ham and other random vegetables into my zucchini slice but this week when zucchini's were super cheap I opted for a more toned downed version with only a few ingredients and the end result was perfection.
While to core ingredients aren't very flavoursome, my simple trick to get some good flavour into the slice is to use a teaspoon of vegetable stock powder.  It adds such a great flavour.
Note: you can swap self raising flour for a gluten free flour.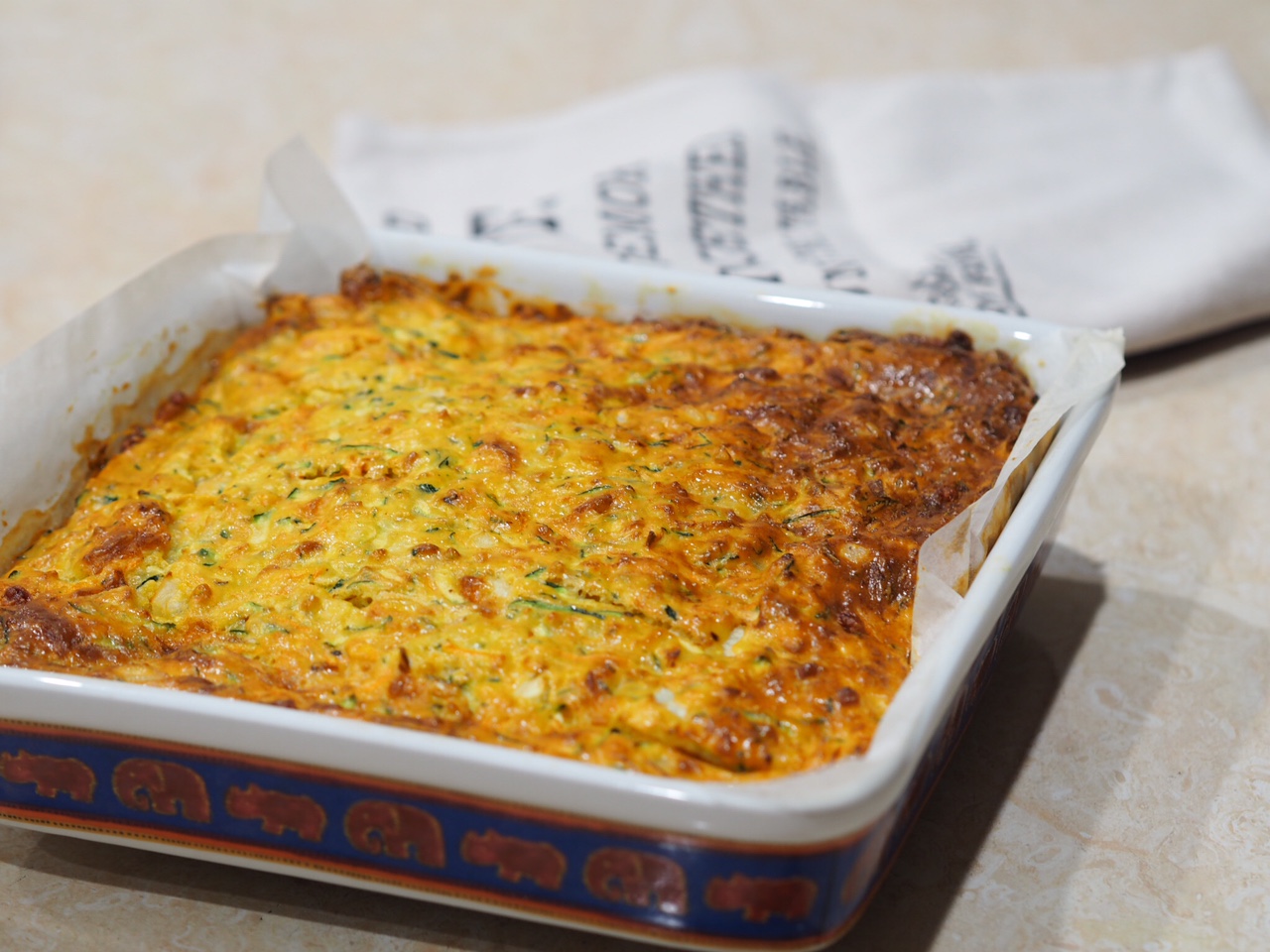 INGREDIENTS
2 Large Zucchinis, grated
2 Medium Carrots, grated
1 Onion, fine diced
1 Cup Tasty Cheese, grated
1/2 Cup Self Raising Flour
1 Tsp Vegetable Stock Powder
Pepper to taste
6 Extra Large Eggs
LET'S PUT IT ALL TOGETHER
After grating the zucchini you need to squeeze out all of the excess liquid.  This is the trick to getting a well cooked slice that is light and fluffy not dense and wet.
Place the squeezed zucchini, carrot, onion, cheese, flour, stock powder and pepper into a bowl.  Mix well so the flour coats all the ingredients.
Crack the eggs into the mix and mix well so that everything is coated in the egg.
Spoon into a lined 20cm x 2ocm baking dish and bake on 180 degree Celsius for about 30 minutes or until it bounces back when touched and is golden on top.
Allow to cool slightly before slicing into 16 pieces.  Cool completely and place into the fridge.
Store in the fridge in an airtight container for up to 5 days.
Freezer friendly: slice and place into ziplock bags and freeze for up to 3 months.  Allow to defrost before reheating or eating cold.
Makes 16 squares

(Visited 18,199 times, 76 visits today)