Sunday Roast, we all love them but sometimes they can be rather time consuming and expensive.  I decided to turn the humble chicken drumstick into a family Sunday Roast last week and this Baked Lemon Chicken Drumsticks were given the big thumbs up.  Roasts don't always have to be large cuts of meat that take hours to cook, they can be any cut of meat you enjoy.  By roasting these drumsticks the meat became really tender, moist and full of flavour.  I can't wait to cook this again.
You can prep this dish in the morning and put it in the oven in the afternoon.
INGREDIENTS
8 Chicken Drumsticks
50gm Butter, cut into 8 cubes
Zest of 1 Lemon
Juice of 1 Lemon
1 Tsp Dried Rosemary
1 Tsp Dried Oregano
4 Potatoes, cut into 6ths
4 Mushrooms, quartered
1 Bacon Rasher, sliced
1 Onion, sliced
1 Garlic, sliced
Salt and Pepper
LETS PUT IT ALL TOGETHER
1. Take a cube of butter and place it under the skin of each chicken drumstick.  Place into a large baking tray.
2. Sprinkle over the lemon zest, dried herbs and salt and pepper. Pour over the lemon juice.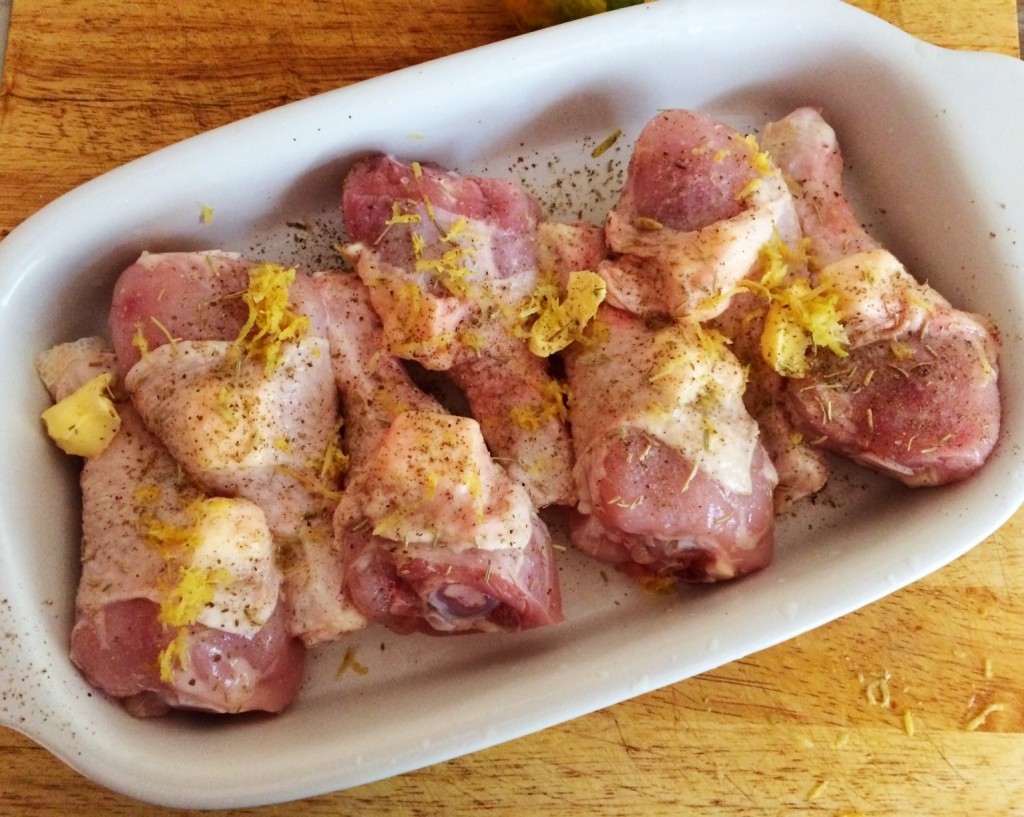 3. Fill the gaps with the potatoes, mushrooms, bacon, onion and garlic. Add a final sprinkling of salt and pepper.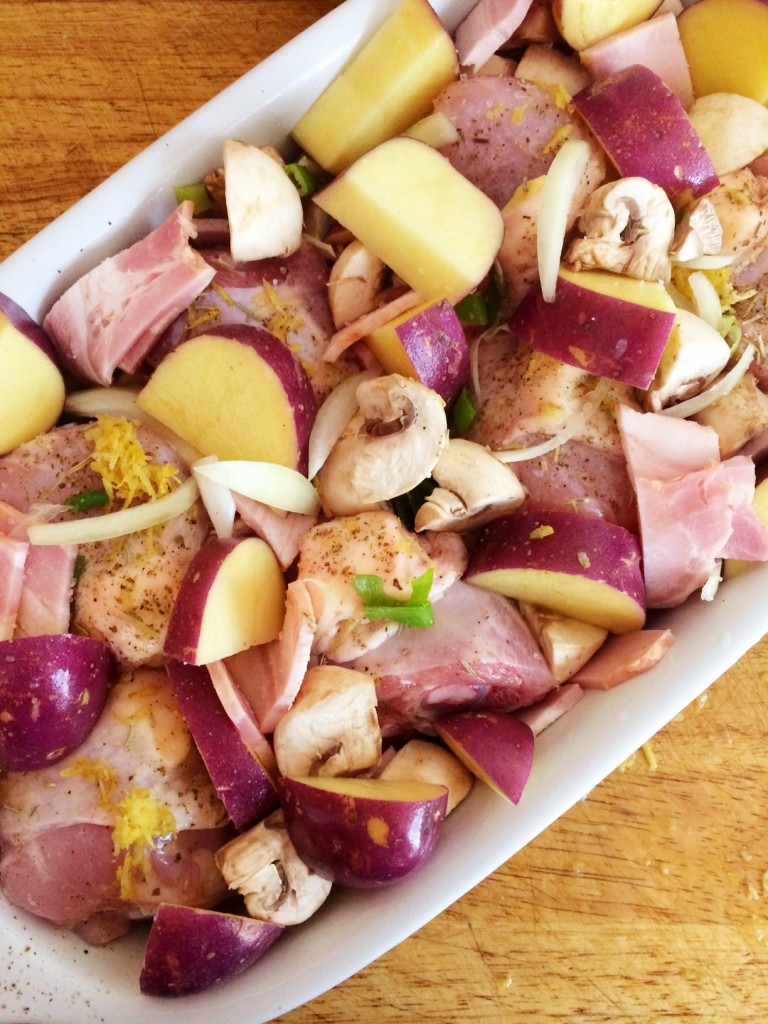 4. Bake uncovered in a 200 degree celcius oven for 30 minutes (to give it some colour), then cover with aluminium foil and bake at 150 degree celcius for 45 minutes -1 hr or until the potatoes are cooked and the chicken bounces back when touched. Uncover and bake for a final 10 minutes at 200 degree celcius to give it that final boost of colour.
Serve with crunchy bread to soak up the lovely juices.
Optional: Leave the potatoes out and serve on rice.
Serves 4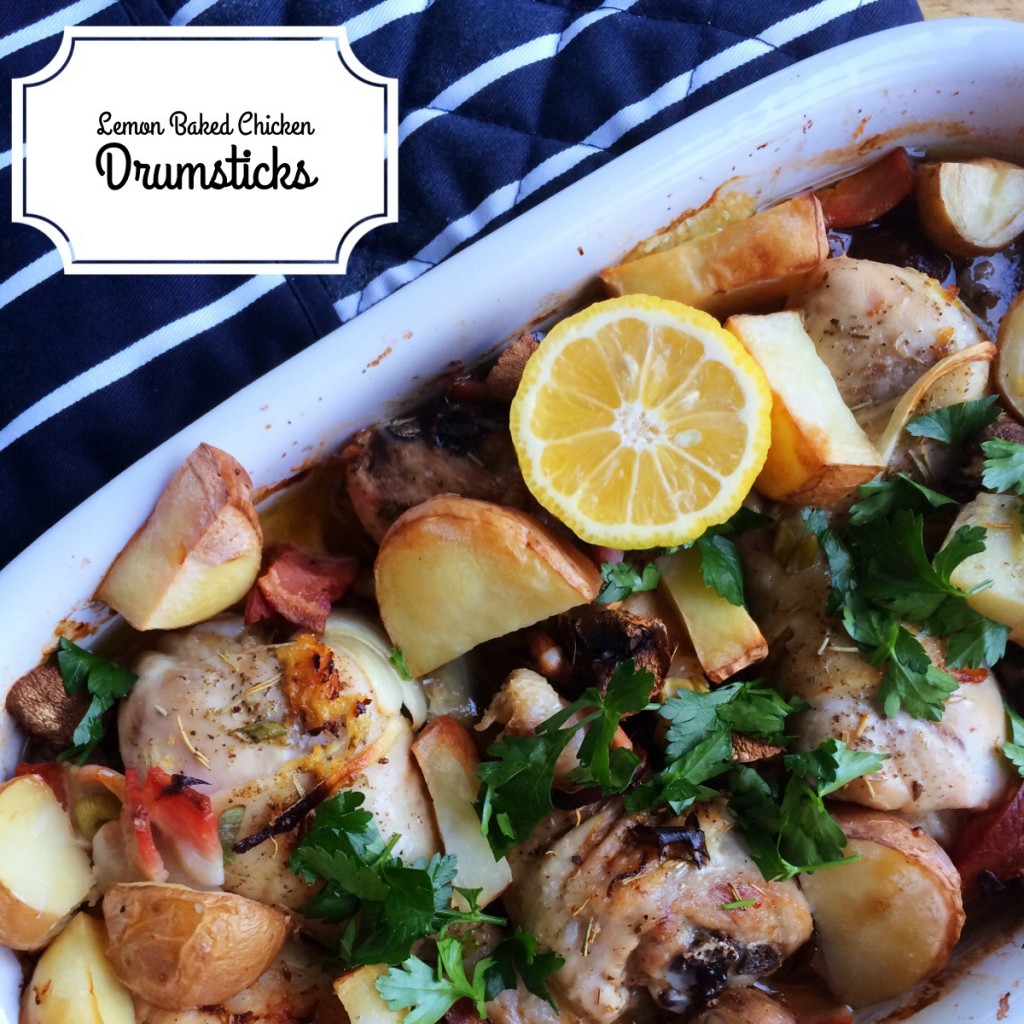 (Visited 4,553 times, 8 visits today)