This is a great recipe to make on a Sunday and then have breakfast sorted for the following several days.  I had about six red apples that were past eating quality but perfectly okay to cook with so I peeled and diced them to make this super easy and tasty apple and oatmeal crumble bake.
I have used 4 O&G Honey, fig and Macadamia Oatmeal Sachets because they were sitting in the cupboard and needed to be used up.  You can however use any type of untoasted muesli.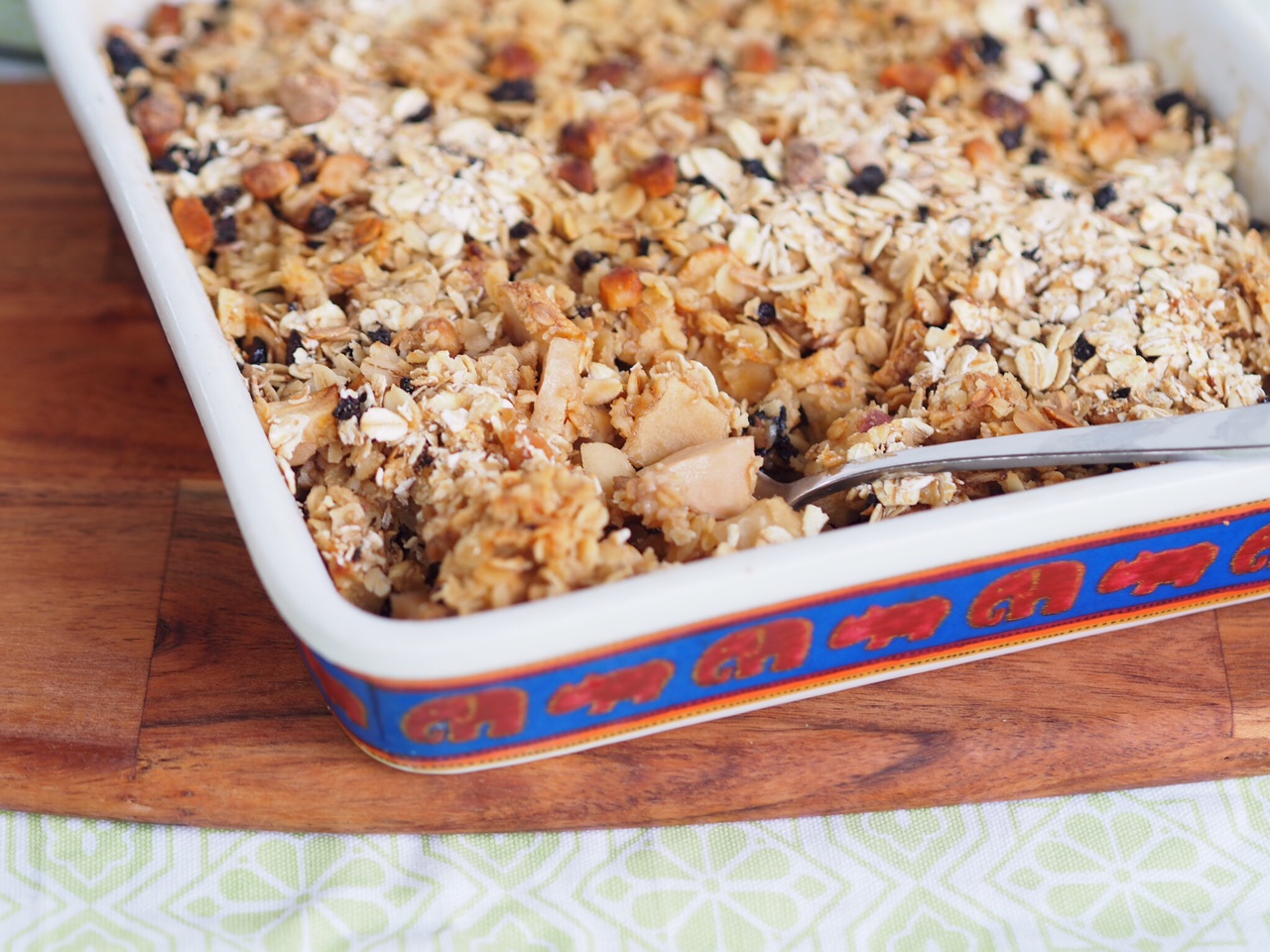 INGREDIENTS
6 Red Apples, peeled cored and diced
1 Cup Oatmeal (I used 4 O&G Honey, fig and Macadamia Oatmeal Sachets)
1/4 Cup Brown Sugar
8 Tsp Coconut Oil (or butter if you prefer)
LET'S PUT IT ALL TOGETHER
Place the diced apples into a square baking dish (20cm x 20cm) sprinkle over the brown sugar, top with the oatmeal and then blob (my coconut oil is now solid as it's winter) on the coconut oil over the top.
Place into a 180 degree Celsius oven and bake for 30 minutes.
Allow to cool and then clip wrap and store in the fridge for up to 5 days.
Reheat in the microwave before eating or enjoy cold.
Serve with yoghurt if you like.
Serves 4-6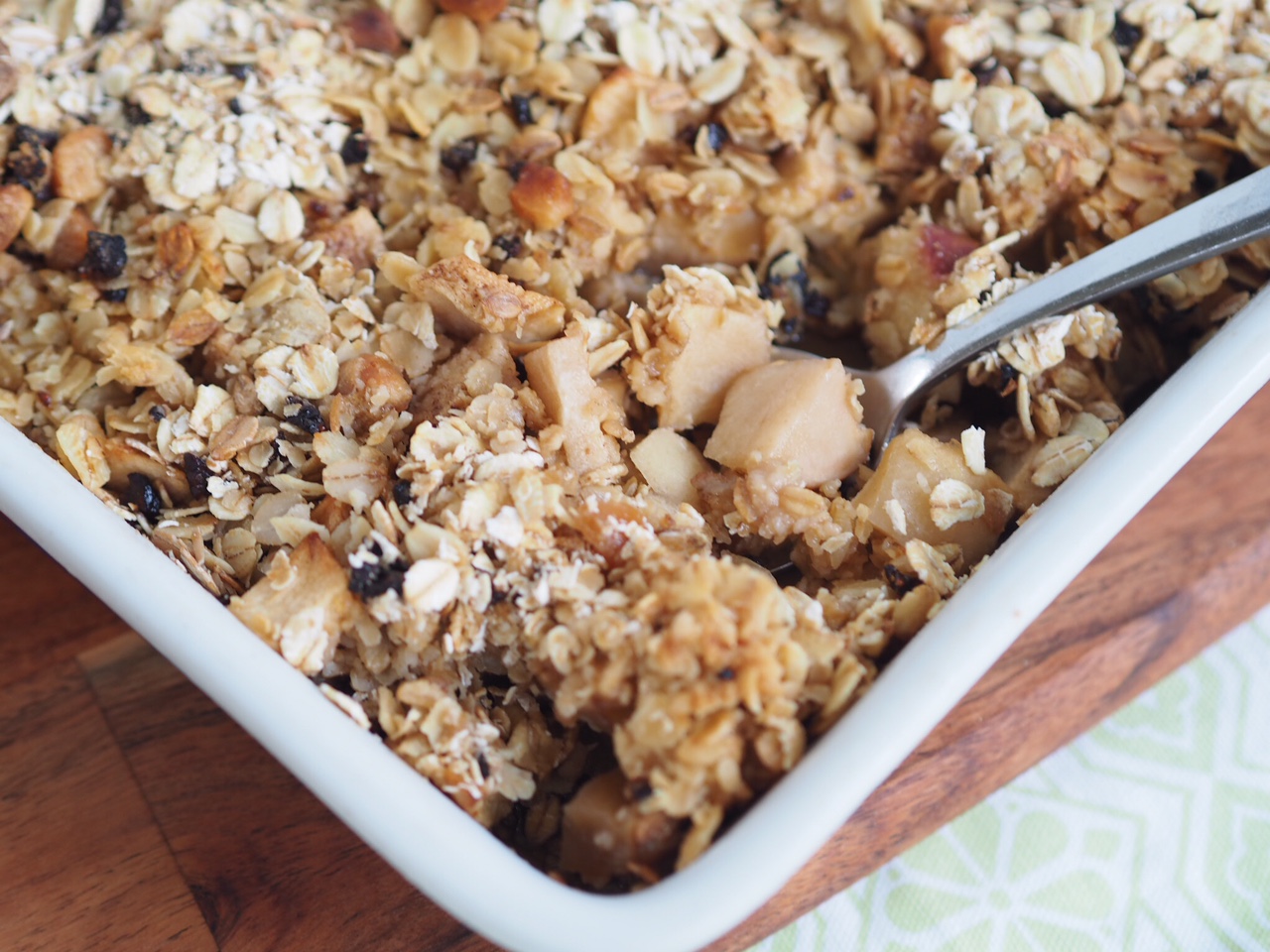 (Visited 1,793 times, 2 visits today)