This is a great recipe to put together when you have nothing for school morning teas or friends are coming over.  These 3 Ingredient Apple Scrolls are made from ingredients you most likely always have on hand.  Fruit yoghurt, self raising flour and a fresh apple.  Yes it's that easy.  They are not overly sweet as you don't add any sugar apart from what's already in the yoghurt and the sweet flavour of the apple comes through perfectly.
INGREDIENTS
1 Cup Fruit Yoghurt (I used Five am Raspberry)
1 1/2 – 2 Cups Self Raising Flour
1 Apple, peeled and sliced finely
LETS PUT IT ALL TOGETHER
1. In a large bowl place the flour an yoghurt.  Mix with your hands until it forms a ball.  You don't want it to be sticky so add enough flour until you get a workable dough.  Place it on a 30cm length of baking paper and roll out to approx 1cm thick. (dust the baking paper with extra flour)
2. Place the cut up apple pieces on the dough and roll up.  Cut into slices.  I got approx 9 scrolls. You cut brush the tops with milk if you like.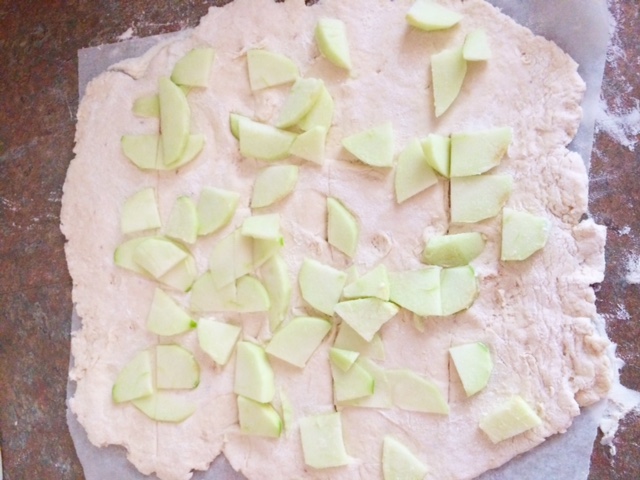 3. Place into a greased muffin tray and bake in a 200 degree celcius oven for 15 minutes or until lightly golden and they bounce back hen touched.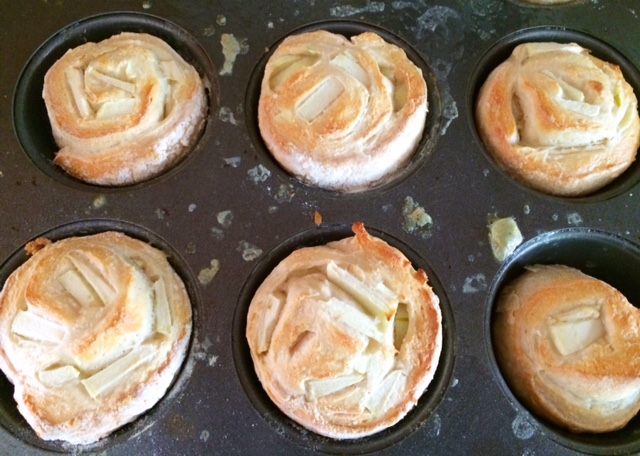 Allow to cool and enjoy.
Best enjoyed on the day of baking.  Otherwise reheat a little before eating.
Store in the fridge in an airtight container for up to 3 days.

(Visited 24,924 times, 15 visits today)