One pot meals are a busy mums best friend.  You can whack all the ingredients and leave it too cook, come back and dinner is ready.  Plus you only have one dish to wash – winning.  This 15 minute one pot mild salami, tomato, capsicum and pasta dinner is sure to keep everyone in the family happy.
I have kept to a red colour palette for the food ingredients in the meal and the reason for this is I know boys will everything in the meal.  Anything red or orange is a go at house at the moment, and that's ok.  Red vegetables are packed full of vitamin A, B and C so eat away.
I have included D'Orsogna Deli Fresh Mild Salami as Mr 5 loves it and the flavour of the salami releases during the cooking process, giving you a well seasoned meal.  You will find the mild salami in the fridge section of your local Woolworths.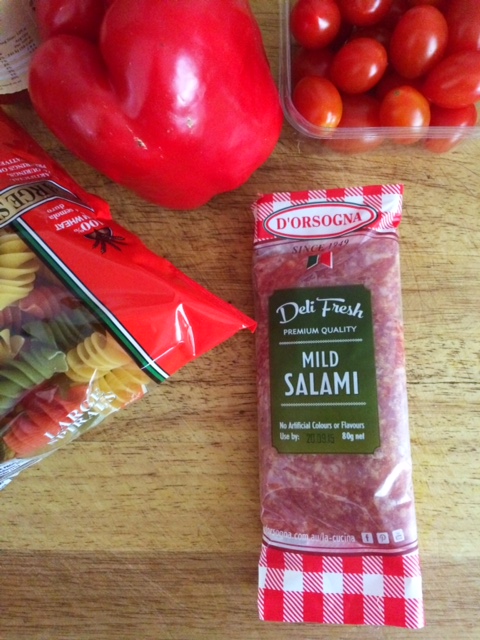 INGREDIENTS
1 Pkt D'Orsogna Deli Fresh Mild Salami
375gm Large Spirals Vegetoni (dry weight)
250gm of your favourite Pasta Sauce
100gm Cherry Tomatoes, halved
1/2 Red Capsicum, diced
Salt and pepper to taste
Water
LETS PUT IT ALL TOGETHER
1. Using a heavy based saucepan or porcelain pot, add all the ingredients and then fill with enough water to just cover all the ingredients.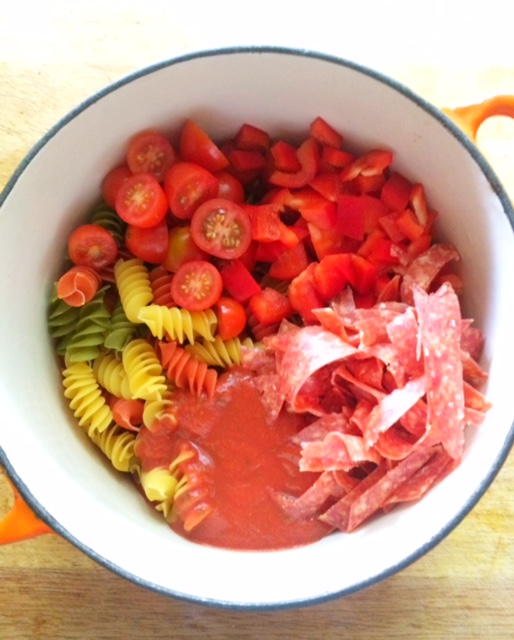 2. Place over a medium heat on the stove and bring to the boil.  Leave to cook for 10 minutes with the lid off.  It will be boiling during this time.  Give it a gentle stir half way through to make sure no ingredients stick to the bottom and start to burn.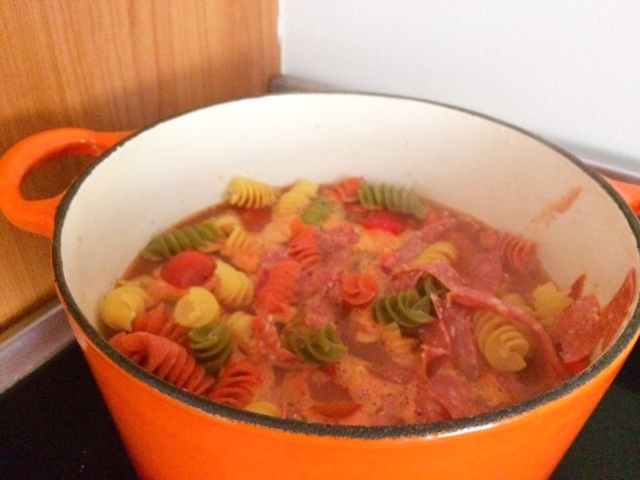 3. After 10 minutes the meal will be ready.  Spoon into dishes and top with grated cheddar or parmesan cheese if you like.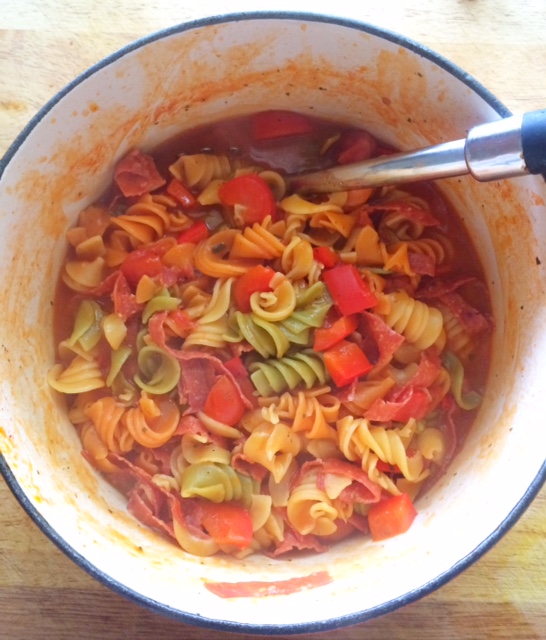 Serves 6
Great for leftovers: place in an air tight container in the fridge for up to 3 days. Simply reheat in the microwave.
This is a sponsored post for D'Orsogna. Find more recipes like this one on the D'Orsogna Website and D'Orsogna Facebook Page.

(Visited 2,903 times, 3 visits today)