I am loving experimenting with mug cakes, they are quick and easy to make when you feel like something sweet.  There is little clean up and everyone can sit back and enjoy their favourite tv show with a mug full of cake – my favourite thing to do on a Sunday night.
This chocolate and peanut butter mug cake is my best yet.  The cake is fluffly and then when you get to the centre the oozing peanut butter cracks through and mixes perfectly with the cake.
A little indulgence in a mug.
INGREDIENTS
1/4 Cup Self Raising Flour
1 Tbs Cocoa
1 Tbs Sugar
1 Tbs Butter, softened
1/4 Cup Milk
1 Tbs Peanut Butter
Choc Chips
LETS PUT IT ALL TOGETHER
1. Place all the ingredients except the peanut butter and Choc chips into the mug. Mix well with a fork.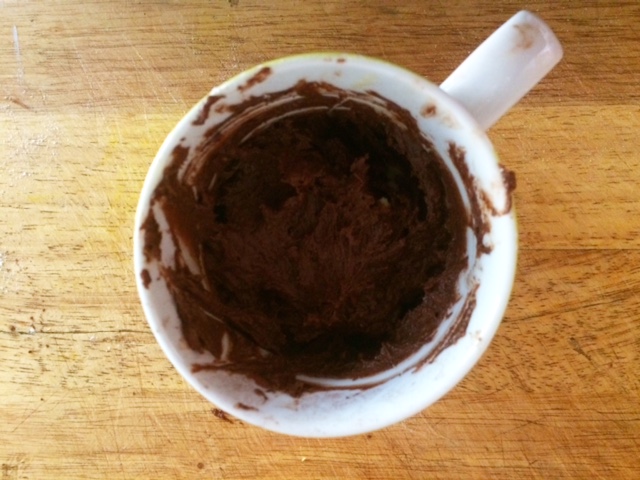 2. Make and indent in the mix and place the peanut butter into this, then cover over with the batter. Sprinkle Choc chips on top and microwave on high for 1 minute.
Eat straight from the mug. I spooned it on to the plate so you can see how awesome it is.
Serves 1

(Visited 7,869 times, 28 visits today)