On my shopping day last week I was lucky enough to pick up 3kg of fresh ricotta for half price.  Now I thought I was lucky, but then when I realised when I got home that it was 3kg (I thought it was 1kg) I suddenly thought how am I going to use all of that in three days.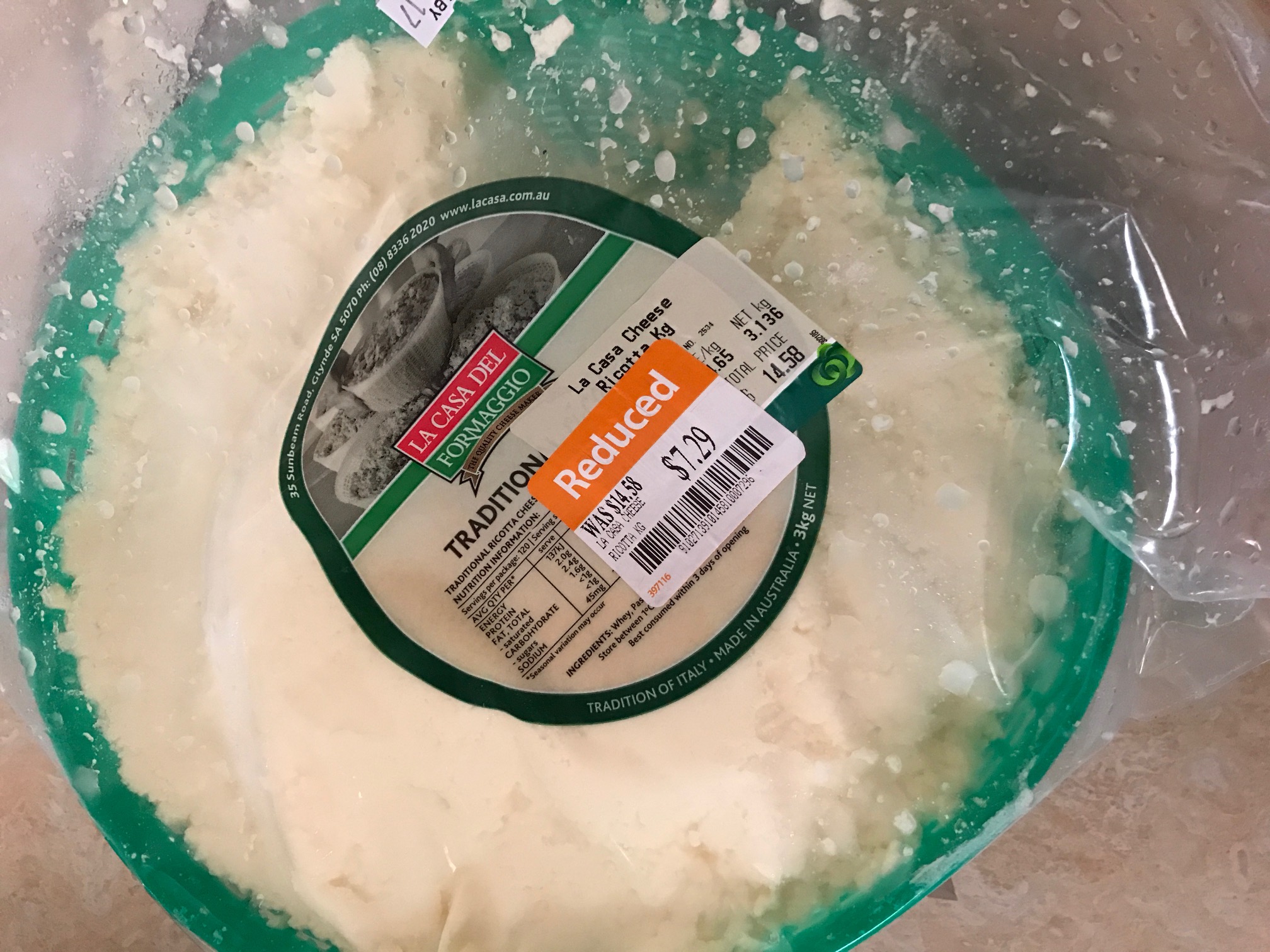 I asked my followers on Instagram and Facebook for some ideas and they included:
gnocchi (I made some a couple of weeks ago and froze it)
cannelloni
pancakes
spinach and ricotta rolls
baked cheesecake
lasagna
Just to name a few.
So I ended up freezing about 1 kg, made a Ricotta and Choc chip cake, a whole orange ricotta cake, ricotta pancakes and these ricotta and spinach rolls.
They are so easy to make and so yummy to eat.
INGREDIENTS
2 Cups fresh ricotta
1 Cup Frozen Spinach, defrosted and liquid squeezed out
1 Egg
Seasoning – salt, pepper, dried herbs and spices (parsley, oregano, cumin, chilli etc)
2 Sheets Puff Pastry, defrosted
LETS PUT IT ALL TOGETHER
In a bowl mix together all the ingredients (except the pastry)
Cut the pastry in half and place the mix along the middle of both sides. Roll each half over and cut into rolls. You can get four per half. Spray with cooking oil or brush with egg.
Bake in a preheated 200 degrees Celsius oven for 15 minutes or until golden.
Makes 16
Store in the fridge in an air tight container for up to 3 days.
Freeze uncooked for up to three months.  Cook straight from frozen adding and extra 5 minutes to the total cooking time.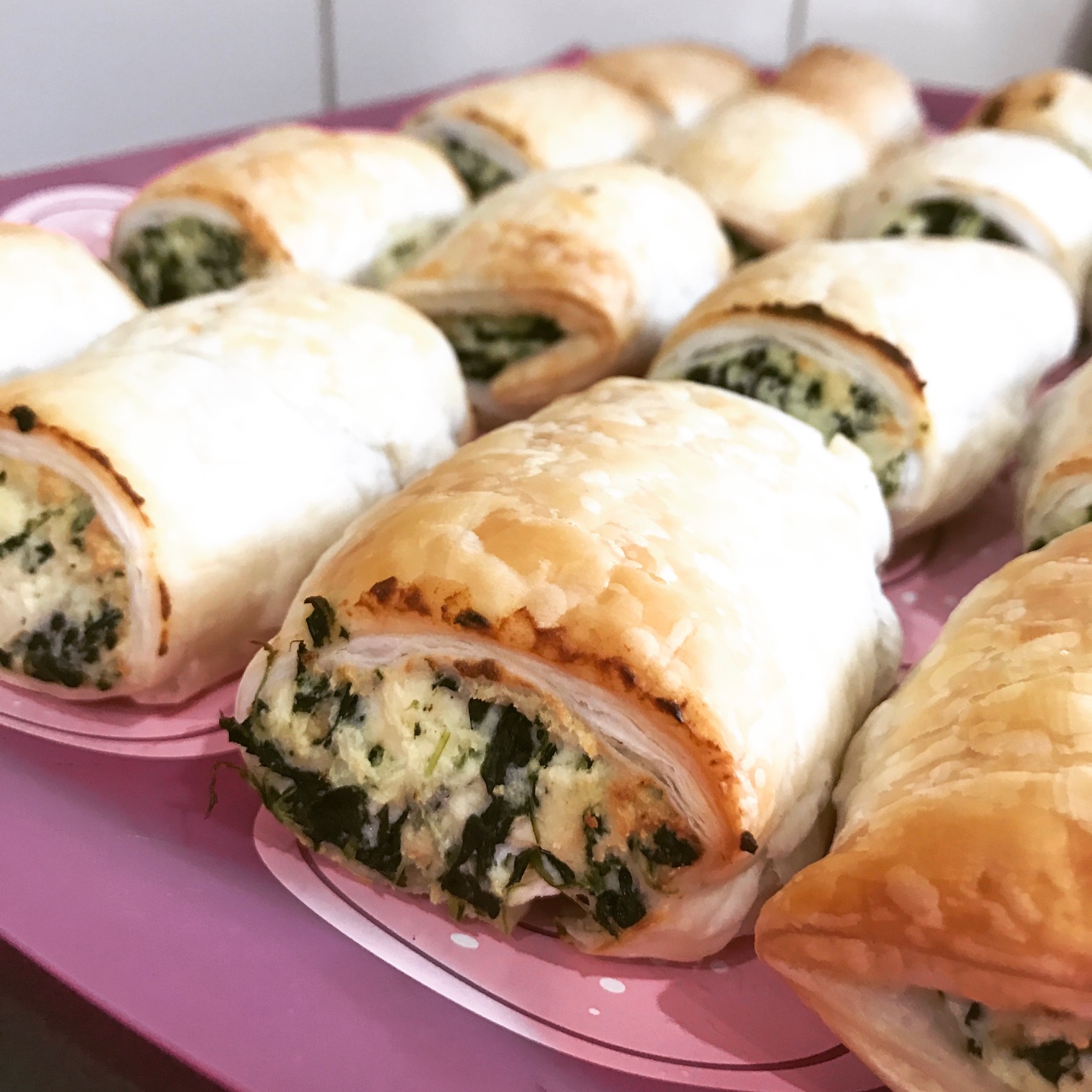 (Visited 12,654 times, 3 visits today)