These little biscuit bites are perfect for the school lunchbox. My two boys went crazy over them and it ended in a crying session after I wouldn't let them have another (they already had eaten 4).
INGREDIENTS
2 Cups Natural Muesli with dried fruit ( I used the Coles brand packet found in the cereal isle for about $3.60 for 750gm)
1 Cup Plain Flour
3/4 Cup Milo
100gm Reduced Fat Olive Oil Spread
2 Tbs Treacle
2 Tbs Boiling Water
1 Tsp Bicarbonate Soda
LET'S PUT IT ALTOGETHER
1. Place the muesli, plain flour and milo a bowl and mix to combine.
2. Place the boiling water and bicarbonate together into a small cup and mix.
3. In a small saucepan melt the olive oil spread, once melted add the treacle and mix. Remove from heat.
4. Add the water and bicarbonate mix to the olive oil spread and treacle mix and stir through. It will froth slightly.
5. Add this to the dry ingredients and stir well.
6. Use a mini muffin tray (24 holes) and place small balls of the mixture into each hole pressing lightly
7. Continue until all mixture is used.
8. Bake in a 180 degree oven or 10-15 until they are slightly golden.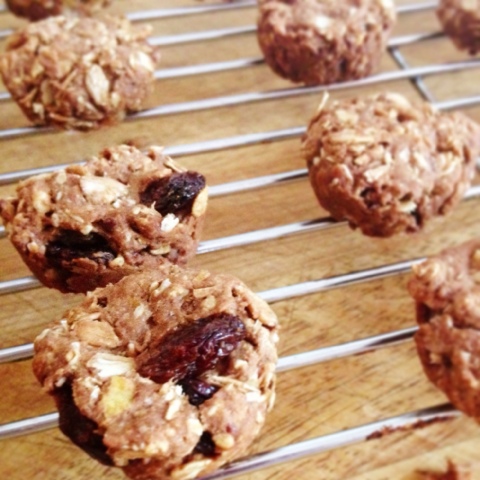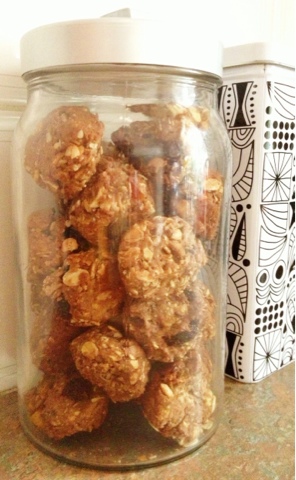 (Visited 1,849 times, 1 visits today)