I do love a good hide a veggie in a chocolate cake recipe.  I have hidden pumpkin, beetroot and zucchini so far and this weekend I added carrot to the mix.
Adding vegetables into a cake, loaf or muffin mix is not simply to disguise the vegetables because all the added sugar and butter simply counteracts their addition.  It's more about adding flavour, texture and making the mix deliciously moist.
This chocolate carrot cake is one of my favourites to date.  I steamed the grated carrot in the microwave before adding to the mix and it has made it completely untraceable.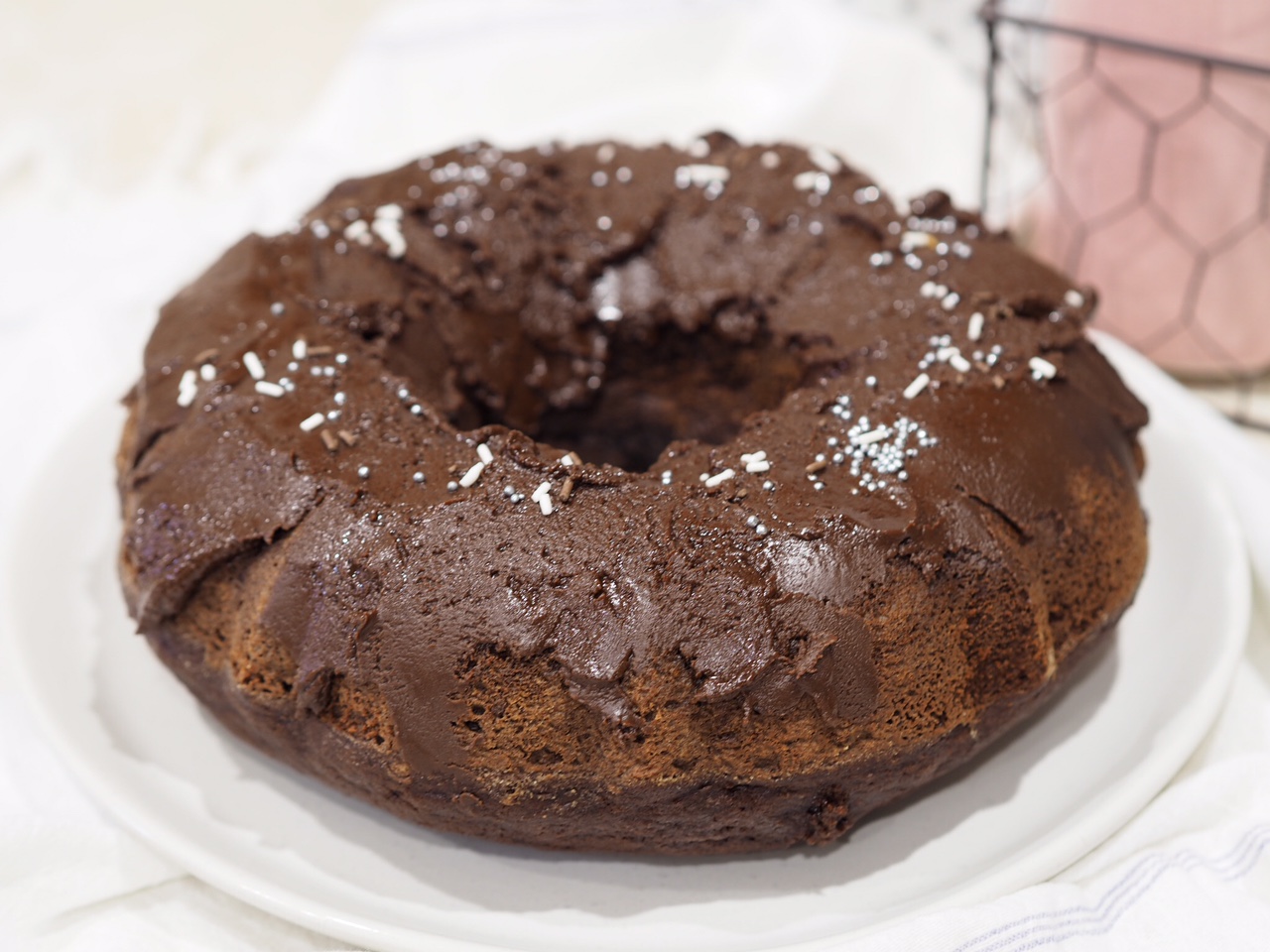 INGREDIENTS
125gm Butter, softened and cubed
3/4 Cup Caster Sugar
1/4 Cup Brown Sugar
3 Eggs
1/4 Cup Cocoa
2 Cups Grated Carrot (2 medium carrots or 1 large)
2 Cups Self Raising Flour
1/2 Tsp Bicarbonate Soda
1 Tsp Baking Powder
2 Tsp Milk
LET'S PUT IT ALL TOGETHER
Preheat the oven to 180 degrees Celsius.  Place the grated carrots into a microwave safe bowl with a splash of water and cook on high heat for 2 minutes.
Using a stand mixer or hand mixer, beat the butter until light and creamy.  Add the sugars and continue to beat until combined and creamy.
Add each egg one at a time beating well after each addition.
Add the cocoa and beat to combine.
Add all of the remaining ingredients and beat until combined and glossy.
Pour into a lined baking tin (I used a bundt pan.  Spray with cooking oil and then dusted flour to make it non-stick)
Bake for 30-45 minutes or until it bounces back when touched.
Allow to cool for 5 minutes before turning out onto a cooling tray to cool completely.
Ice to cake by simply melting 1 cup chocolate chips with 1 Tbs of butter or coconut oil in the microwave and then mix through 1 cup Icing sugar.
Serves 8+
Store in an air tight container for up to 5 days.  In hot weather store in the fridge.  Best eaten at room temperature.

(Visited 4,358 times, 16 visits today)