Apparently Paella is traditionally made on a Sunday and by the man of the house to give the lady of the house a day off from cooking. So if this is the case pass this recipe over to the male species of the house and get them cooking. If there is no make species in your home then this recipe is super easy to make it will free like a night off anyway (and the washing up will be less as they ten to always make a big mess).
Either way this meal is a family pleaser with everyone in my home enjoying it.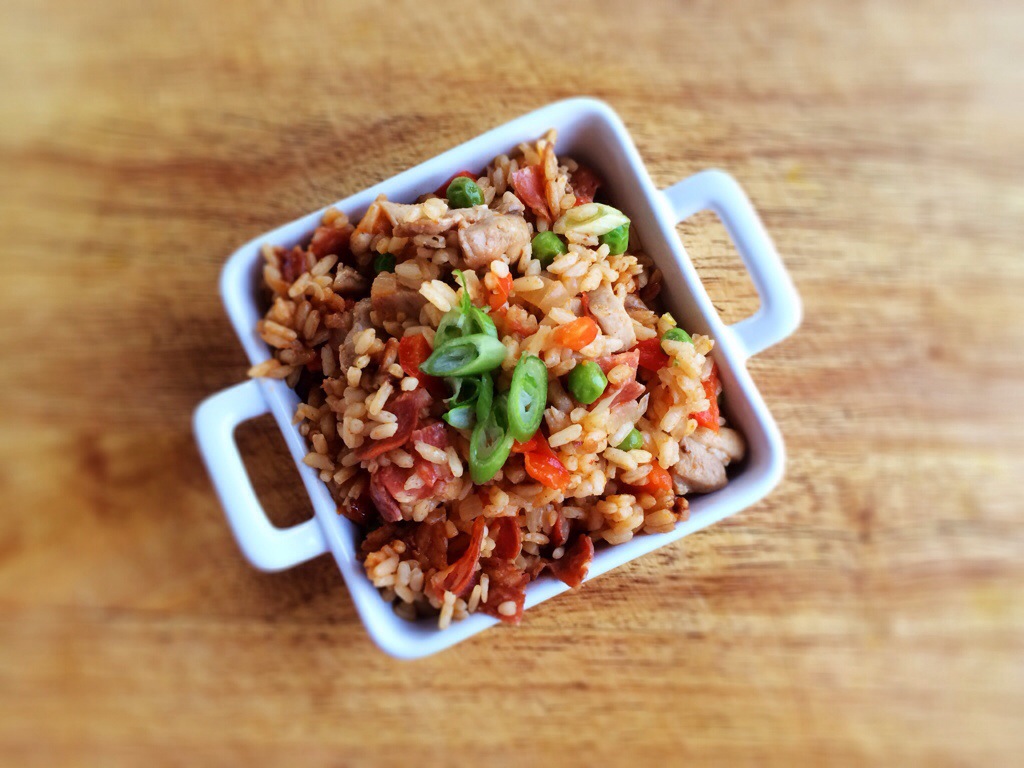 INGREDIENTS
4 Chicken Thighs, Cut into cubes
100gm D'Orsogna Spicy Chorizo Salami, diced
1 Red Capsicum, diced
1 Onion, diced
1 Large Tomato, diced
2 Tbs Sweet Paprika
2 Cups Chicken Stock
1 Cup Medium Grain Rice
Pinch saffron threads (optional)
1/2 Cup Frozen Peas
Olive oil
Spring onion, sliced finely to garnish
LET'S PUT IT ALL TOGETHER
1. Boil the jug and use the water to make the chicken stock from powder and saffron threads (if using) Set aside.
2. Heat a large fry pan or an electric wok. Add the chicken and cook for 3 minutes or until golden brown. Remove from the pan.
3. Add the onion and capsicum and cook for 2 minutes or until soft. Add the tomato, paprika and chorizo and mix to combine. Return the chicken to the wok and then sprinkle the rice over the mix.
4. Pour in the stock and reduce to a low heat, allowing to cook for 15 minutes or until most of the moist is absorbed by the rice. Add the frozen peas and cover, allowing to cook for a further 5 minutes.
Sprinkle with some spring onions sliced finely and enjoy.
Serves 4
Enjoy the next day for lunch.
Freeze in a air tight container for up to 3 months.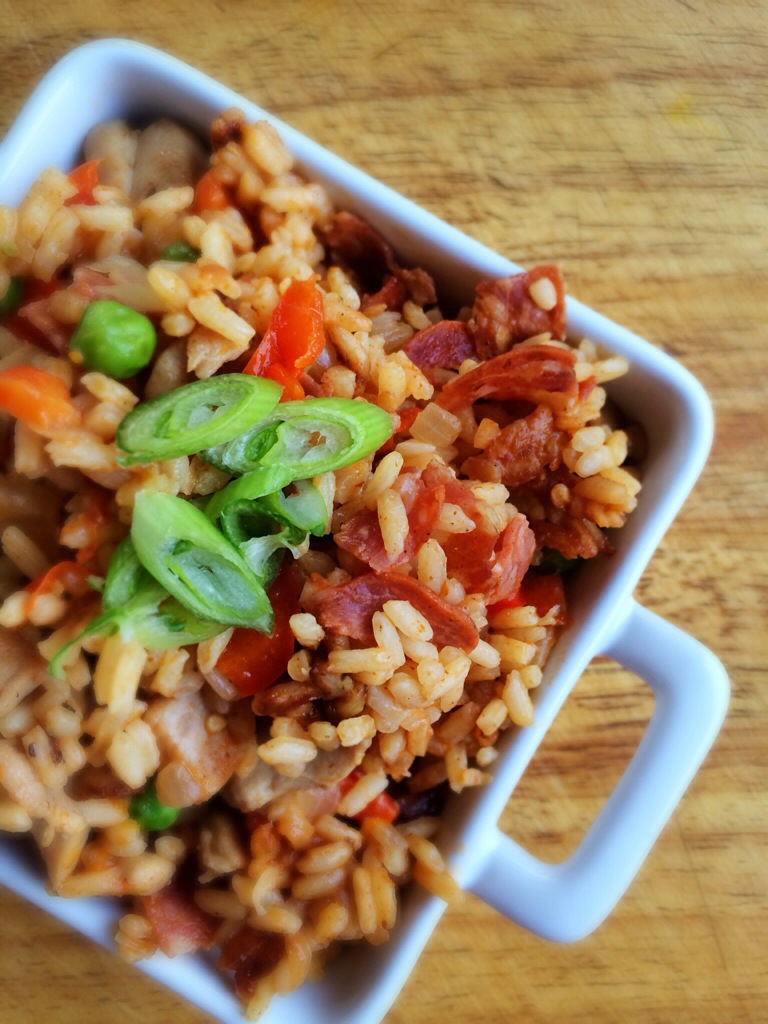 (Visited 10,717 times, 43 visits today)